How Your Type of Stroke Affects Your Recovery
Was this helpful?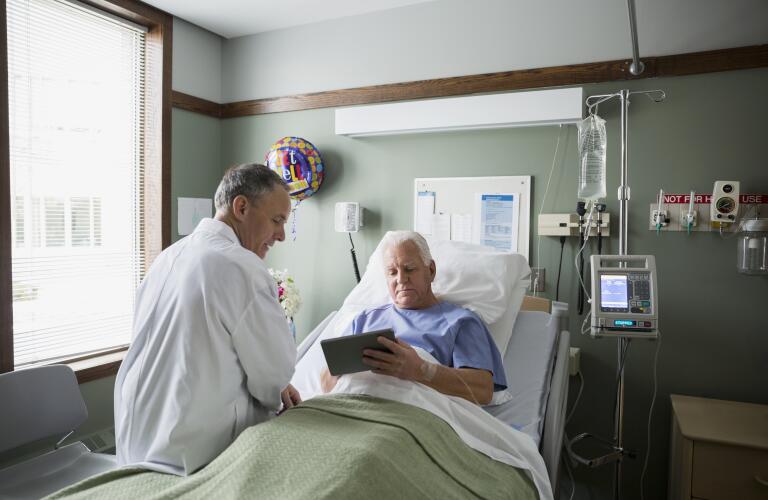 Recovery from stroke can be a long and frustrating process. It may seem that fellow stroke survivors are making progress faster than you. Or you may be envious that they have fewer stroke-related limitations. Recovery from stroke, however, depends on many factors unique to each person. One that researchers are exploring is the type of stroke.
Ischemic stroke occurs when a blood vessel that supplies the brain becomes blocked. Ischemic stroke is far more common than hemorrhagic stroke. Hemorrhagic stroke occurs when a blood vessel in the brain bursts, causing bleeding.
Although the cause of each type of stroke is different, they both cause brain cells to die. As a result, both ischemic and hemorrhagic stroke trigger many of the same warning signs, such as drooping in the face, slurred speech, and weakness on one side of the body. They can also result in the same disabilities, such as paralysis and difficulty communicating. But do they have different impacts on recovery?
Experts aren't exactly sure how the type of stroke a person has affects their recovery. Some research on the topic is conflicting.
One study reports hemorrhagic strokes tend to be more severe, leading to an increased risk of dying, especially in the first few weeks after the stroke. (Three months after stroke, the risk was similar.) But this doesn't mean people who have hemorrhagic stroke have worse outcomes overall.
A more recent study found that hemorrhagic stroke survivors actually recover faster in the first three months following stroke compared to those who had an ischemic stroke. The reasons are unclear, but they may have to do with complex issues related to how the brain tissue was damaged.
Studies also show that recovery outcomes for survivors of hemorrhagic and ischemic strokes tend to be about the same in the long run.
It's impossible to predict how fast and to what extent a stroke survivor will recover. Recovery depends on many factors, including the person's age, stroke severity and location, and the timing and quality of treatment. It's important, however, for researchers to analyze how the type of stroke can impact the recovery process. The results may one day help doctors better tailor rehabilitation services to stroke survivors.
Thankfully, the type of stroke you had doesn't seem to impact your ability to regain as much function as possible and live your best life. Focus on what you can do to improve your outcome:
Be an active participant. Stroke recovery isn't a fast process. Stay in contact with your care team and go to all your doctor and therapy appointments.

Realize you are unique. Every stroke is different and your recovery is unique. Focus on your own goals and try not to compare yourself to others.

Keep track of your progress. Recording your successes, however small, can be highly motivating. Look back at how far you've come. You might consider writing about your experience.

Don't lose hope. Most stroke survivors are able to achieve functional independence. And up to 85% have no permanent physical disability. It may take time, but you can get there.
Was this helpful?