Caring for a Loved One After a Stroke
Was this helpful?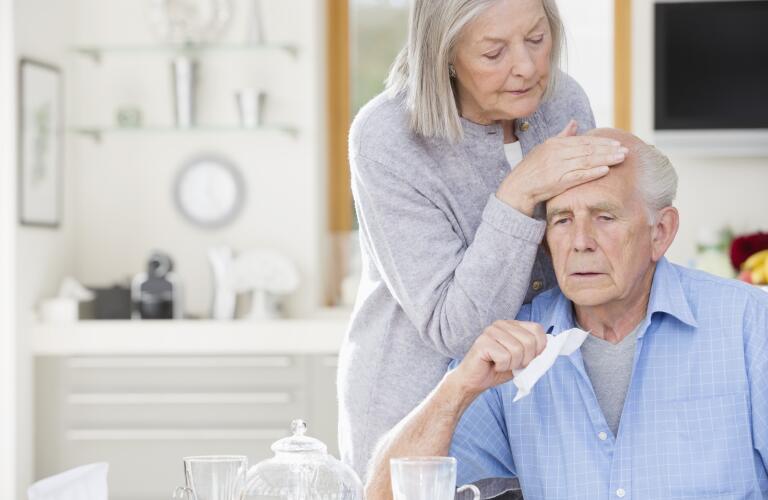 If you are taking care of a loved one who's had a stroke, you've taken on an important role. It shows a lot about your character and your love for your family member or friend. But likely, you didn't have time to prepare for your role as caregiver. And you may be feeling fearful or overwhelmed. Keep in mind, you are not alone. Follow these tips to provide the best care you can for your loved one—and yourself.
It's important to know that stroke recovery can be a long and unpredictable process. It can help to learn as much as possible about your loved one's condition. Talk with his or her doctor about what to expect. Also, be prepared for setbacks. A stroke survivor may make tremendous gains one day, only to take a few steps back the next. Don't let these ups and downs control your emotional well-being.
As a caregiver, you are a multitasker. On any given day, you may be dealing with insurance issues, preparing meals, bringing your loved one to therapy, helping him or her dress, and performing countless other tasks. Don't do it all alone. Think about the things that are most difficult for you to accomplish and write them down. Then, ask family members or friends to help you with a specific task on the list. For example, ask others to grocery shop, cook a meal, mow the lawn, or sit with your loved one so you can take a break.
Stroke survivors are at increased risk of having another stroke. But you can play a part in helping to prevent it. Make sure your loved one sees the doctor and manages stroke risk factors, such as high blood pressure or cholesterol. In addition, establish healthy lifestyle habits in your household. Focus on cooking healthy foods and finding time to exercise. Not only can these steps reduce the risk of another stroke, they can boost your health and well-being as well.
Part of your role as caregiver is wading through and understanding complicated issues, such as disability benefits, insurance programs, legal concerns, and healthcare bills. No one expects you to be an expert in all these areas. Enlist the help of a social worker to help you navigate them. Social workers are available at most hospitals or rehabilitation facilities. Or you can find one at www.eldercare.gov, a service of the U.S. Administration on Aging, or by calling them at 800-677-1116.
You've probably heard that caring for yourself is just as important as caring for your loved one. But it can be difficult to put that saying into practice. Just because your family member or friend had a stroke doesn't mean you don't deserve to be happy and healthy and enjoy life. To be a better caregiver, make sure you get time away. Don't forget to take care of your own health needs. And make time to relax, see friends, and participate in activities you enjoy. Contact respite care organizations in your community to find help.
Was this helpful?