8 Tips for Coping with a Loved One's Speech Loss
Was this helpful?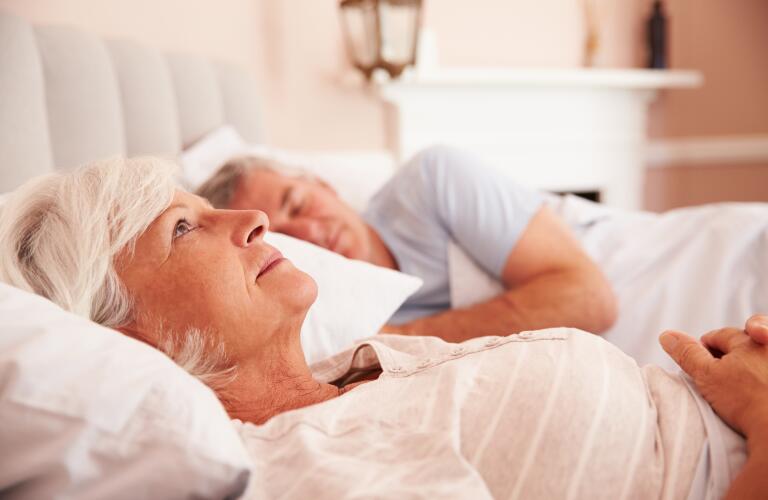 When a loved one loses the ability to speak, it's a big loss for you as well. You may miss the intimacy of heart-to-heart talks or the give-and-take of family discussions. Or you may mourn the loss of your old life. Maybe you've quit work or given up a hobby to become a full-time caregiver. Or maybe you've assumed more responsibility for being the breadwinner or taking care of the house and kids.
"There is a change in social roles," says Melanie Fried-Oken, Ph.D., professor and director of the Assistive Technology Program at Oregon Health and Science University. "You and your loved one must learn how to negotiate new roles in your relationship, family, and community."
At the same time, you're coping with your own frustration over not being able to understand what the other person wants to say. Some days, you may feel helpless, hopeless, and alone. Other days, you may feel impatient and angry—not to mention guilty about being "selfish."
---
---
Partners in Communication
Such feelings aren't selfish; they're normal and common. But that doesn't mean you have to simply accept feeling this way. There are steps you can take to achieve better two-way communication. And that will help both you and your loved one feel less frustrated and stressed.
Your loved one's speech-language pathologist may have specific suggestions for fostering better communication at home. In addition, these tips may help:
Reduce distractions. Pick a quiet spot for your conversation. Minimize background noise by turning off music and the TV.

Simplify the message. Use short, simple sentences, and emphasize key words. But don't talk down to the person. Keep it adult.

Speak slowly and clearly. Just don't make the common mistake of speaking louder and louder, which won't help at all.

Listen patiently. Give the other person ample time to respond. When you're out in public, resist the urge to jump in and speak for your loved one. If you must do so, show respect by asking permission first.

Praise a good effort. Encourage any attempts at speech by the other person. Offer positive feedback, and avoid frequent corrections. In this situation, a solid effort counts far more than perfect execution.

Paraphrase often. This gives you a chance to model correct speech without nagging or criticizing. For instance, if the person says, "He isn't live there," you might say, "That's right. He doesn't live there."

Be open-minded. Speech isn't the only valid way of communicating. Accept other forms of communication, such as writing, drawing, gesturing, pictures—whatever helps the other person get a message across.

Create a new normal. If your family enjoyed lively dinner conversations in the past, for example, keep that up. Don't leave out the person with a communication problem. Instead, make an extra effort to involve him or her. For a better transition, share these tips with other family members.
Was this helpful?