6 Ways to Live Successfully With Aphasia
Was this helpful?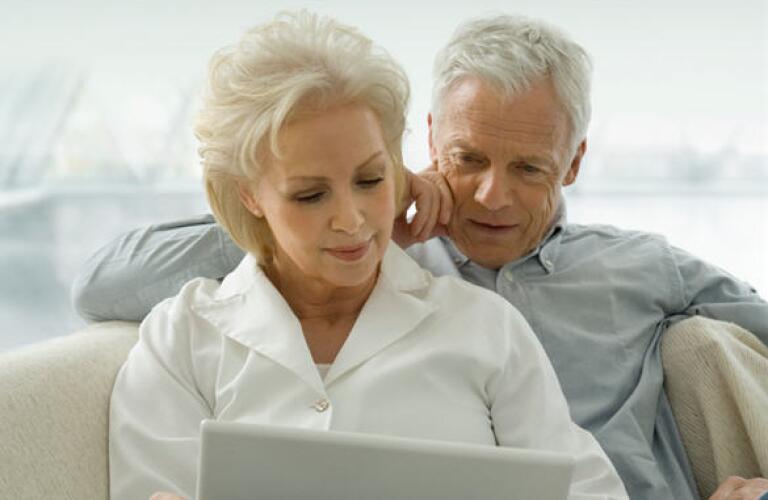 If you have stroke-related language problems, called aphasia, you're all too familiar with the daily challenges they bring. Life after your stroke might never be exactly the same as it was before. Yet it's possible to not only build a new life, but thrive in it as well. Recently, researchers have begun trying to pinpoint what sets apart people who go on to live successfully with aphasia.
In one study, researchers asked 25 speech-language pathologists (SLPs) about the elements of a successful adjustment. Below are six factors identified by the SLPs. Similar themes also emerged in earlier studies with people with aphasia. These six steps offer a blueprint for living well with aphasia.
1. Accept your new reality.
Coming to terms with aphasia could take a year or more. At first, you may grieve for the loss of your old self. Eventually, however, it's important to accept who you are today and embrace your current life. In some cases, you might not be able to do all the things you did before—but that's okay. You can find other ways to live that are just as rewarding.
2. Take charge of your life.
Living as independently as possible is another key to success. Depending on your situation, that might mean the following:
Doing your own shopping or checking off the groceries you want on a printed list

Resuming household chores or being responsible for a new chore that fits your physical and language challenges

Taking public transportation or learning how to call a taxi or a friend for a ride

Managing your own money or reviewing the family's monthly accounts
It may also mean simply being involved when it comes to your personal activities and health care choices.

3. Expand your communication skills.
It's crucial to be able to communicate for yourself, without always having to rely on someone else to speak for you. Even if your aphasia just allows you to set the topic of conversation, or point to something interesting in your environment, you can participate in a conversation.
Speech-language therapy can help you maximize your communication skills. In some cases, you may focus mainly on regaining speech. Unlike other time-sensitive forms of rehabilitation, speech therapy can be started (or restarted) anytime. In other cases, you may supplement speech with gestures, pictures, symbols, writing, or an electronic communication device.
4. Build strong relationships.
Aphasia can lead to big changes in your social life and your daily roles. Yet it's worth the effort to overcome the challenges. Research has shown that connecting with others is one of the best ways to enhance recovery from a stroke. As time goes on, this may mean resuming family roles and reconnecting with old friends. It may also mean making new friends through community activities or support groups. Remember, many aspects of relationships don't depend on words and language. Seek out and enjoy those interactions.
5. Get involved in activities.
As your recovery progresses, it's critical to begin pursuing your interests and enjoying your life again. Depending on your needs, you might return to work, take up a hobby that's less verbally demanding such as gardening or fishing, join a stroke club, sign up for a class in ceramics, or volunteer for a cause. At times, you may be able to simply go back to your old routine. Other times, you may need to make adaptations or find new activities that suit you better now.
6. Develop a sense of purpose.
A fulfilling life is rooted in a sense of purpose. Remember, life is a journey -- not a destination. Close relationships and meaningful activities can lend purpose to your life. In addition, many people with aphasia get great satisfaction from helping others with the disorder as a support group mentor or community advocate. Because of what you've been through, you may have new depths of understanding and experience to share.

Was this helpful?