Who Treats Sports Injuries?
Was this helpful?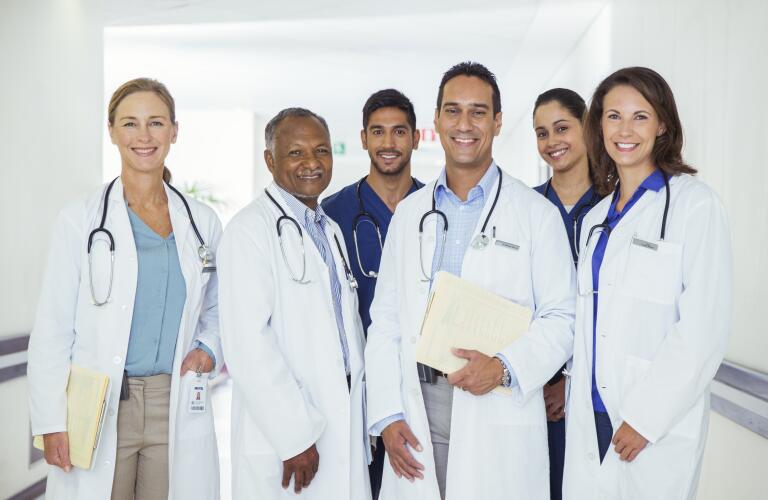 When you wake up with a sore throat or have a toothache, you know who to call. When you injure yourself while working out or playing sports, you may not be so sure. You can treat some minor injuries at home with rest and ice, but be sure to get medical attention if you have any of the following:
Severe pain, swelling or numbness
Inability to bear weight on the injured area
An old injury acting up with pain, aching, swelling, or other changes
If you need medical help, use this guide to decide on the right provider to see.
If your injury is severe or possibly life threatening, such as a badly broken bone, deep cut, or head injury, go to an ER. If a less serious injury occurs when your primary care doctor's office is closed, you may want to visit the ER or an urgent care center.
For most other sports injuries, your doctor's office can be your first stop. Your primary care doctor may be able to diagnose and treat your injury. If necessary, your doctor may refer you to another provider, such as an orthopedic surgeon or physical therapist.
Some doctors specialize in the prevention, diagnosis, and treatment of sports-specific injuries. You may need your primary care doctor to refer you to a sports medicine doctor. It depends on your insurance coverage. Sports medicine doctors are experts in helping people maximize their fitness and performance.
Orthopedic surgeons specialize in diagnosing and treating the musculoskeletal system, including bones, joints, muscles, ligaments, tendons and nerves. Seeing an orthopedic surgeon doesn't mean you'll need surgery. Orthopedic surgeons also treat injuries using medication, exercise, and other therapies. However, surgery may be necessary if your condition doesn't improve with other treatments.
If pain or injury limits your ability to move, function, and perform everyday activities, a physical therapist may be able to help. Your primary care doctor may send you to a physical therapist to help you recover from an injury. A physical therapist will develop a rehabilitation program to help you heal, which may include:
Exercises to increase your range of motion
Stretching and strengthening exercises to reduce stiffness
Massage to increase blood flow to an injured area
Ultrasound—applying high-frequency sound waves to an injured area to boost blood flow and help healing
Information about how to use your body properly when playing a sport to prevent future injury
Was this helpful?