Famous Career-Ending Sports Injuries
Was this helpful?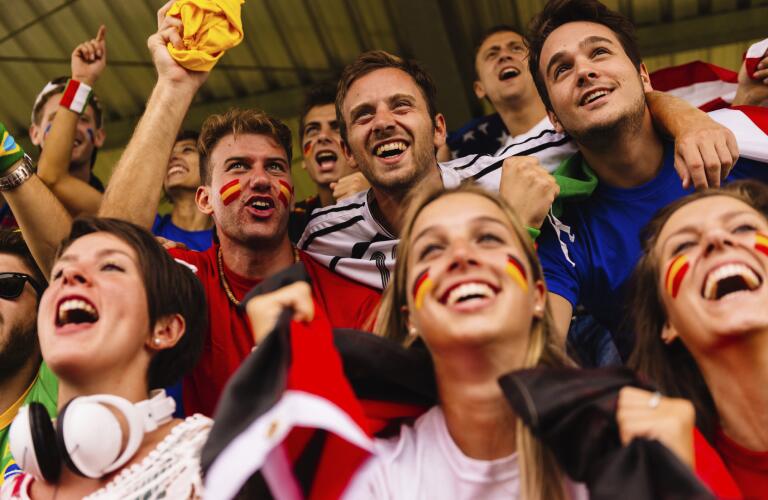 The fame and glory of a professional sports career also comes with risks: namely, sports injuries. An athlete at any level can take a hard hit, but it's different when it ends your career and livelihood. Take a look at common sports injuries and eight star athletes whose sports careers were cut short by them.
A concussion is a brain injury often caused by a knock to the head. Multiple concussions can cause permanent brain damage. They are most common in contact sports like football and hockey.
Pat LaFontaine
It took months for hockey player Pat LaFontaine to recover from a serious concussion in 1996. He played on the U.S. team at the 1998 Olympics, but suffered a second career-ending concussion later that year. He was inducted into the Hockey Hall of Fame in 2003.
Steve Moore
Colorado Avalanche player Steve Moore's career ended suddenly in 2004, when rival Todd Bertuzzi struck Moore from behind during a game. Moore suffered a concussion and three broken vertebrae. Despite years of rehab, Moore was unable to return to the rink. He founded the Steve Moore Foundation— www.stevemoorefoundation.org— to benefit concussion research.
Overuse injuries like sprains and stress fractures occur when athletes play and practice so often their bodies don't fully recover between activities.
Dave Dravecky
Dodgers pitcher Dave Dravecky learned he had cancer in the fall of 1988. After surgery to remove part of his shoulder muscle, Dravecky returned to the plate the following season. The comeback was cut short when his pitching arm broke during a game. The arm failed to heal, and Dravecky retired for good. Doctors later amputated his arm, shoulder blade, and collarbone to prevent the cancer from spreading.
Yao Ming
Seven-time NBA All-Star Yao Ming retired in 2011 after nine seasons playing for the Houston Rockets. The first Chinese NBA star, Ming was never able to fully recover from a stress fracture to his left ankle.
Kerri Strug
Kerri Strug gained national fame in gymnastics in 1996 when she competed in the Olympics on an injured ankle. Strug severely sprained her ankle during her first run at the vault. She elected to take a second attempt at the vault despite her injury—and nailed it. Her successful second vault clinched the gold medal for Team USA. Strug continued with publicity appearances but was no longer able to compete.
The spinal column surrounds and protects the nerves leading from the brain to the rest of the body. These nerves are known as the spinal cord. Injury to the spinal cord can cause paralysis or other problems with different body systems.
DeVonte Holloman
A promising player out of the University of South Carolina, linebacker DeVonte Holloman's career ended soon after it began. The Dallas Cowboys player missed half of the 2013 season due to a bruised spine. In August 2014, Holloman retired with an unspecified neck injury.
Eric LeGrand
Rutgers University football star Eric LeGrand suffered a tragic spinal cord injury on the field in 2010. It left him paralyzed from the neck down. To help other people with spinal cord injuries, he founded Team LeGrand— www.teamlegrand.org, part of the Christopher and Dana Reeve Foundation.

Mike Utley
An All-American at Washington State University, Mike Utley played right guard for the Detroit Lions from 1989 to 1991. During a game at the Detroit Silverdome, Utley fractured two vertebrae and was paralyzed. He is known for giving a thumbs-up sign to fans while being taken off the field. His Mike Utley Foundation— www.mikeutley.org—benefits spinal injury rehabilitation and education.
Was this helpful?