5 Reasons to See a Sports Medicine Doctor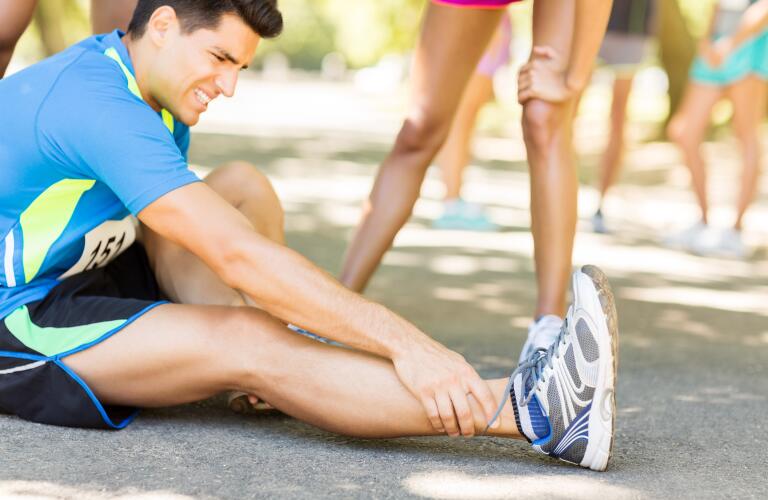 A sports medicine doctor is a doctor who has extra training in conditions that often affect people active in sports. These doctors help prevent, treat and manage a variety of injuries for their patients. Some work in emergency rooms. Others have a family, pediatric or rehabilitation practice. Some sports medicine physicians are surgeons who specialize in bones and muscles (orthopedics).
Keep in mind that both surgeons and non-surgeons can practice sports medicine and orthopedic sports medicine. If you need a surgical evaluation, be sure to look for a surgeon board-certified in orthopedic sports medicine.
Sports doctors aren't just for athletes. Anyone who exercises or just plays sports on weekends can get a sports injury. The first doctor you see may be your primary care doctor. If he or she thinks you need specialized care, you'll likely be referred to a sports medicine doctor.
Here are five reasons to get care from this specialist.
These are injuries that happen suddenly while you're playing a sport or exercising. Common ones are sprains and strains. More serious ones are muscle and knee injuries, broken bones, dislocated joints, and injury to your Achilles tendon. That's the tendon behind your ankle, connecting the muscle at the back of your calf to your heel bone.
Symptoms of an acute injury may include:
Sudden pain

Swelling

Weakness

Loss of movement

A bone or joint that looks out of place
These are injuries that develop over time. They often come from training too hard or too long. A common example is an injury to your rotator cuff (a group of muscles and tendons in your shoulder). Other examples are a swollen tendon (tendinitis) and cracks in a bone (stress fracture).
Symptoms of these injuries include:
Pain when playing or exercising

Swelling that gets worse after you stop the activity

A pain or ache that continues when you rest
You may need to see an orthopedic surgeon if you have a broken bone or a dislocated joint from a sports injury.
Treatment may require surgery to repair:
Torn tendon

Torn ligament (tissue that connects a bone to another bone or holds a joint together)

Rotator cuff injury
If you've had a sports injury or surgery, a sports medicine doctor can help you recover and return to your usual activities. Recovery should start as soon as possible. This prevents stiffness and muscle weakness. However, returning to your sport or to exercising too soon could result in another injury. A sports medicine doctor will outline a recovery schedule for you and may help you with:
Medications to reduce swelling and pain

Splints or supports to stabilize the area

Treatments to promote healing, such as massage, heat and cold, electric stimulation, or sound wave stimulation

Range-of-motion exercises to help you fully extend and flex the affected joint

Stretching exercises

Strengthening exercises
Preventing a sports injury is a good reason to see a sports medicine doctor. Consider it if you are starting a new sport, physical activity, or exercise. The visit may include:
A physical exam to make sure the sport or activity is safe for you

A conditioning and exercise program to get you fit for the activity

Advice about safe training and equipment

Nutrition and healthy lifestyle advice

A program of warm-up, stretching, and cooldown routines
Was this helpful?