Why Am I Tired but Can't Sleep?
Was this helpful?
Common causes of being tired but not able to sleep include lifestyle factors, mental health conditions, or physiological conditions. Lifestyle factors include how much caffeine you consume or changes in your circadian rhythm. Mental health conditions may include depression, whereas physiological conditions may include sleep apnea or restless leg syndrome.
This article will explain more about the circadian rhythm, as well as other causes of feeling exhausted but being unable to sleep. It will also offer sleep tips.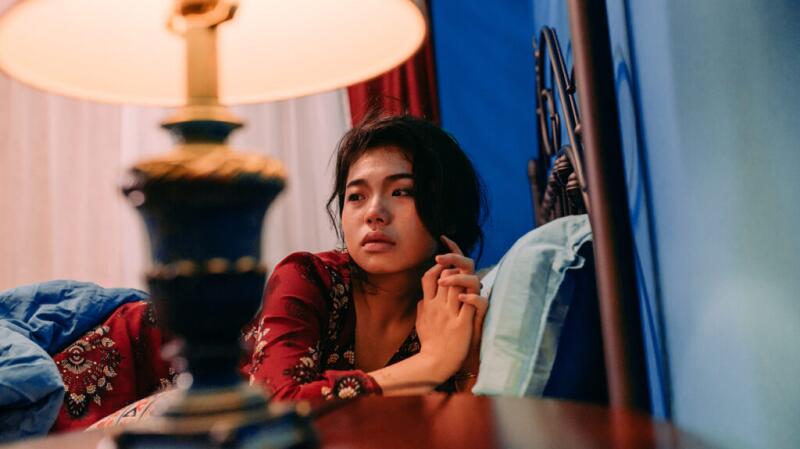 The circadian rhythms are the mental, physical, and social changes that come with the progression of time over a 24-hour period. This is mostly to do with changes in light and dark, for example, sleeping at night and being awake during the day. The majority of living organisms are affected by circadian rhythms.
What can disturb your circadian rhythm?
The following factors commonly cause disturbances or changes in your circadian rhythm:
genetic changes
some shift work
light from electronic devices at night, especially blue light
Learn about reasons for lack of energy.
The following are some more reasons you may feel tired.
According to a 2018 review, around 90% of American adults drink beverages containing caffeine most days. Caffeine can affect sleep in several ways:
If you drink caffeine most days, you will experience a period of caffeine deprivation while you sleep, which will make you feel more tired the following day.
Caffeine will also lower the quality of your sleep, even a long time before you sleep, by reducing a chemical called 6-sulfatoxymelatonin in your bloodstream.
If you consume caffeine too soon before sleeping, you may find your sleep cycle is interrupted, which will disturb your circadian rhythm.
Try to limit your consumption of the following commonly caffeinated beverages or opt for low-caffeine versions:
coffee
energy drinks
certain sodas, such as cola
Learn about caffeine withdrawal.
There is a clear and well-known association between mental health conditions and sleep.
One 2017 study notes that a lack of sleep can be both a cause and a consequence of certain mental health conditions. Studies in a 2021 review found that in certain groups of people, the risk for inadequate sleep is larger if a person has depression or anxiety.
Depression can make you feel tired even after you sleep well. It can mean you have trouble falling asleep or you wake up often in the night, despite feeling tired.
Other symptoms of depression include:
frequently feeling sad or anxious
stopping activities you used to find entertaining

feeling easily annoyed or upset

changes in appetite
body aches or stomach pains
headaches

difficulty remembering things or making decisions

feeling guilty
feeling worthless

thinking about self-harm or suicide
If someone you know is at immediate risk of harming themselves or others or at risk of suicide:
Ask the question, "Are you considering suicide?" even if it is tough.
Listen without judgment.
Call 911 or your local emergency number.
Stay with them until emergency services arrive.
Try to remove any weapons, medications, or other potentially harmful items.
If you or someone you know is having suicidal thoughts, contact the National Suicide Prevention Lifeline:
Call 988.
Chat with the lifeline.
This service is available 24-7.
If you think you may have depression or anxiety, there are many systems in place to offer you confidential and thorough support. Speak to your doctor about which treatment option is right for you.
Learn about treatment options for depression and anxiety.
People with sleep apnea find they have difficulty breathing during sleeping hours. Sometimes their breathing may be blocked altogether, causing them to wake up.
Sleep apnea can happen in people who have excess weight that can cause their upper airway to become blocked or people who have certain facial features that may make them more prone to blockages.
According to a 2017 review, about 25% of people with a diagnosis of sleep apnea experience sleepiness during the day, but many more find their sleep is "unrefreshing" or they feel fatigued.
People with sleep apnea, or those who sleep alongside them, may report snoring, choking, or gasping during sleeping hours.
If you think you may have sleep apnea, contact a doctor to confirm the diagnosis. They may recommend lifestyle measures, medication, or sometimes surgery to treat the condition. A CPAP machine can also help keep your airway open.
Learn about seeing a doctor for sleep apnea.
Restless leg syndrome (RLS), sometimes called Willis-Ekbom disease, is a chronic sensory-motor disorder that worsens over time and may cause severe disturbances in sleep, resulting in tiredness during waking hours.
Around 15% of the global population has RLS, according to a 2020 review. It causes an uncontrollable need to move your legs, particularly during sleeping hours. This need is unpleasant but not usually painful, though it can mean a person becomes severely fatigued.
If you think you may have RLS, speak with a doctor immediately and describe your symptoms and when they occur. Although treatment for RLS can be challenging, there are many options you may try. The sooner you receive a diagnosis, the sooner your doctor can identify an underlying cause, if present, and find the best treatment method for you.
Learn our sleep tips for RLS.
The estimated prevalence of short-term insomnia is 9.5% in the United States, and 20% of those cases become chronic insomnia, according to a 2020 overview. This happens when a person experiences difficulty falling and staying asleep as well as lowered sleep quality. It will lead to health concerns during waking hours.
For a diagnosis of chronic insomnia, the condition must:
have significant effects on your daily life,
be noticeable for at least 3 nights per week for at least 3 months
not result from other sleep, medical, or mental health conditions
If you think you may have chronic insomnia, seek medical help. It can cause health complications and potentially dangerous situations during waking hours.
A medical professional will advise you on treatment, which may involve medication, lifestyle changes, or talk therapy.
Learn about treatment for insomnia.
According to the Centers for Disease Control and Prevention (CDC), the following tips can improve your sleep hygiene:
Consistency: Make sure you are going to bed at a similar time and getting up at a similar time.
Environment: Your bedroom should be as quiet and dark as possible. A cool temperature may be more relaxing, but find what works best for you. Electronic devices, such as TVs, computers, and smartphones, should not be in your bedroom.
Food: Do not eat large meals, consume caffeine, or drink alcohol in the few hours before you go to bed.
Exercise: If you aim to stay consistently physically active during your waking hours, at an amount that is manageable to you, it can help you sleep better.
If you think your tiredness may be the result of an underlying medical condition, seek assistance from a licensed practitioner.
There is no medical distinction between feeling tired and sleepy. There may be a lot of overlap between the two terms.
However, you may describe yourself as being tired if you feel it more constantly throughout the day. Sleepiness may affect you more suddenly. You may feel sleepy, for example, after meals, when your blood sugar spikes and then drops, causing a change in your alertness.
There is more medical distinction between the terms "tiredness" and "fatigue."
It is typical to feel tired or sleepy from time to time. Fatigue is a different sensation and is not resolved with regular good quality sleep or, in some cases, exercise.
The symptoms of fatigue include:
Physical symptoms: These include constant, severe tiredness, headaches, dizziness, muscle pain, appetite changes, and frequent sickness.
Mental symptoms: These include changes in reflex and response times, differences in decision-making, memory issues, and changes in concentration.
Emotional symptoms: These include mood changes, irritability, low energy, and low mood.
Learn when to see a doctor for fatigue.
Changes in your circadian rhythms can affect important processes in your body, such as:
hormone release
eating habits and digestion
body temperature
Frequent causes of feeling tired or sleepy but unable to fall asleep or get good quality sleep include lifestyle factors, mental health conditions, and physiological conditions.
For example, caffeine consumption, changes in your circadian rhythm, depression, sleep apnea, or restless leg syndrome may all cause you to feel tired but have trouble getting good quality sleep.
If you think you may have a condition that is preventing you from getting quality sleep, speak with a doctor.
Other sleep tips include working on sleep hygiene, such as consistency in bedtimes, avoiding electronics before bed, and not eating heavy meals before sleeping hours.
Was this helpful?