7 Types of Doctors Who Treat Sleep Apnea
Was this helpful?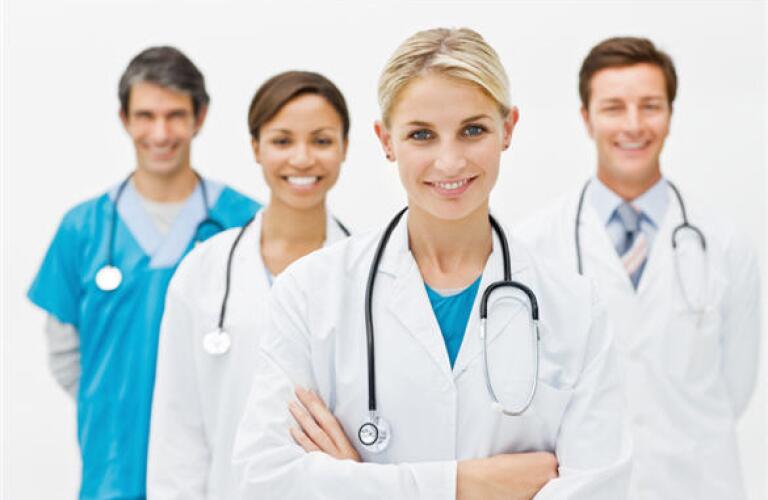 Recognizing you may have sleep apnea is an important first step. But exactly where should you turn with questions about this dangerous disorder?
All of the following types of doctors may play a role in your diagnosis and treatment.
Most likely, you already have a main doctor who handles your regular health complaints. This could be a family medicine physician, an internist, a general practitioner, or a geriatrician if you're older.
See your primary care doctor first if you have questions about snoring, morning headaches, memory problems, or other signs of sleep apnea. Sometimes, he or she will take steps to diagnose and treat you. In other cases, you'll get a referral to a specialist.
Board-certified sleep medicine doctors have undergone special training and testing to ensure they can diagnose all sleep-related disorders, including sleep apnea. Often, sleep specialists begin with another type of specialty, such as otolaryngology (ear, nose and throat) or neurology. The best sleep specialist for you may depend on what's causing your sleep apnea. Ask your primary care doctor for a referral or recommendation.
Also called otolaryngologists, these doctors specialize in diseases involving the structures inside your head and face. They can help if your airways are narrowed by the shape of a body part—for instance, if your tonsils or tongue are large compared with the opening to your windpipe, or if your airway is naturally small.
As you age, your brain may not signal your throat muscles to stay stiff while you sleep, narrowing your airways. Your tongue may also relax too much, affecting how much air you breathe in. Neurologists focus on this and other ways your brain and nerves contribute to sleep apnea.
Sometimes, behavior change alone can resolve—or help treat—sleep apnea. Losing weight, sleeping on your side, and quitting smoking may help keep your airways open. Behavioral health experts can help you create a plan to modify these factors and get a good night's rest.
These professionals can also help you manage the effects of poor sleep on mental conditions, including depression, anxiety, and bipolar disorder.
That's right—these medical professionals do more than fill cavities. Some dentists have special training in treating sleep-related breathing disorders, including sleep apnea. They may help by fitting you with a special dental device that moves your jaw forward, making breathing easier. Usually, a dentist will work with a board-certified sleep specialist to manage your care. The doctor will oversee your treatment, while the dentist will make changes to your oral device as needed.
If your sleep apnea doesn't respond to treatments like weight loss, breathing machines, or dental devices, you might need surgery. The type of surgery you have will depend on the cause of your apnea. In some cases, a surgeon can perform a simple procedure to shrink or stiffen the tissue in your mouth or throat that's blocking your airways.
Other times, more extensive surgery to cut away your tonsils or other extra tissue is required. For these procedures, you'll usually receive general anesthesia, spend some time in the hospital, and have throat pain for a week or two afterward. Ask your surgeon to explain all the benefits and risks before undergoing any procedure.
Was this helpful?