Types of Skin Treatments
Skin treatments are widely available for many different conditions, cosmetic purposes, and preventive procedures. These treatments can improve the health and appearance of your skin. They may also treat any skin conditions you may have.
This article outlines some of the skin treatments available, how they work, and the results you can expect.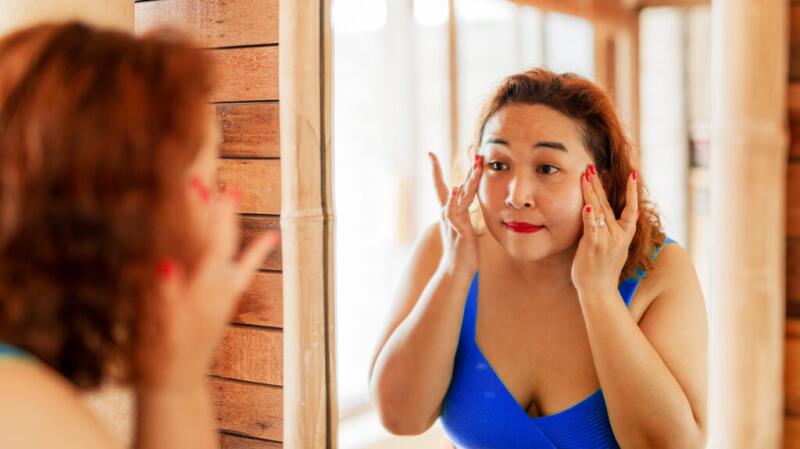 Skin treatments are procedures designed to improve the health or appearance of your skin.
The most common minimally invasive procedures include:
Botox
soft-tissue fillers
chemical peel
laser skin resurfacing
intense pulse light therapy (IPL)
microdermabrasion
cryosurgery
There are invasive treatments, such as injections, and noninvasive treatments. Some of these treatments are available for medical and cosmetic purposes. For example, doctors use cryosurgery to treat skin cancer.
Botulinum toxin (Botox) is one of the most popular invasive skin treatments, used for a large range of purposes, both cosmetic and medical.
Botox is a protein made from the bacterium that causes Trusted Source PubMed Central Highly respected database from the National Institutes of Health Go to source botulism and works by stopping the muscles from being able to move or blocking certain nerves.
Botulinum toxins available for cosmetic use include:
onabotulinumtoxin A (Botox Cosmetic)
abobotulinumtoxin A (Dysport)
incobotulinumtoxin A (Xeomin)
rimabotulinumtoxin B (Myobloc)
prabotulinumtoxin A (Jeuveau)
People may use Botox for several purposes, including:
The number of injections you can receive depends on the desired effect and purpose of the treatment. The procedure takes about 15 minutes and does not require anesthesia or recovery time. The results can last several months.
Read more about Botox here.
Chemical peels can treat many skin conditions, including:
wrinkles
acne scars
rough skin
age spots
uneven skin tone
discoloration
A chemical peel involves applying a chemical solution that removes any damaged skin on the face. The best type for you depends on the severity of your skin problems. Mild peels use alpha-hydroxy acids, while medium peels use trichloroacetic acid.
Both forms of chemical peel can reduce the appearance of fine lines and acne. Deep chemical peels can treat deeper, more severe scars and wrinkles.
As a result, you can experience more noticeable results than medium or mild peels. However, recovery times for deep chemical peels are often longer. Results of a deep chemical peel last up to 10 years.
Read more about chemical peels here.
Laser skin resurfacing uses short, pulsating beams of light to treat a number of conditions, including:
wrinkles
uneven skin tone
scars
sagging skin
sun-damaged skin
It removes the outer layer of skin while heating up deeper layers, triggering the skin to produce collagen. This process often helps the skin look smoother and firmer. A non-ablative laser can treat early signs of aging.
You may experience some side effects, such as redness and sensitivity to sunlight for several months. However, results can last for years.
Dermabrasion surgical treatments can treat scars and wrinkles. Your doctor may perform it in an office or clinic. To reduce discomfort, your doctor may administer a local anesthetic to numb the skin.
Dermabrasion can help with many different skin conditions, including:
uneven skin
acne
sunspots
scars
wrinkles
The process involves exfoliating the top layer of your skin to encourage it to regenerate new, younger skin cells.
During dermabrasion surgery, your doctor will use a wire brush or device to scrape away the top layer of skin. To treat deep scars or wrinkles, your doctor may do the procedure in stages. You may need multiple sessions to achieve the desired effect from this treatment.
Read more about dermabrasion here.
Cryosurgery has many different uses, both cosmetic and medical. These include:
During cryosurgery, your surgeon applies frozen nitrogen to the treatment area using either a cotton swab or spray device. Using nitrogen allows the desired area to rapidly freeze and thaw. This process damages and helps eliminate the targeted skin cells.
You may require more than one visit to get the desired effects from this treatment. Most people tolerate it well without the need for anesthesia.
Read more about cryosurgery here.
Microdermabrasion uses a special machine that applies a slightly rough tip to the skin of the face or neck to remove the very top thin layer of your skin. This tip comprises either tiny, rough particles or abrasive diamonds.
Microdermabrasion results in a smooth skin texture. The procedure is painless and noninvasive. However, you may need to attend multiple sessions to achieve your desired result.
Dermal fillers or cosmetic fillers exist for cosmetic purposes, including:
plumping up lips and cheeks
softening creases in the skin
softening deep folds
softening wrinkles
The Food and Drug Administration has approved some dermal fillers for cosmetic use, including:
hyaluronic acid
calcium hydroxylapatite
polymethyl methacrylate (PMMA)
poly-L-lactic acid (PLLA)
Your doctor may also use fat from elsewhere in your body as a filler. This process requires another procedure called liposuction. Most dermal fillers are temporary and dissolve in 6–18 months.
Read more about dermal fillers here.
Laser hair removal is a procedure that treats unwanted or excessive hair. The five most common hair removal machines are the Ruby, Alexandrite, Diode, Nd:YAG, and intense pulse light therapy (IPL) machines.
The IPL is not technically a laser. However, doctors commonly use this machine for hair removal. Each system is different from the other.
Some machines are better for certain hair types, and some are safer for individuals with darker skin tones. The light from the machine penetrates the skin and damages the hair follicles.
Laser light is attracted to dark colors. An individual with light skin and dark hair will respond best to laser hair removal treatments and have less chance of complications. This is because the dark hair, rather than the skin, will attract the laser.
Many factors determine the laser's strength and how many treatments you need, including:
skin type
hair thickness
color
size and location of the treatment
For most people, hair loss is permanent after 3–8 sessions.
Read more about laser hair removal here.
Intense pulsed light therapy (IPL) is a facial rejuvenation treatment. You can choose to undergo it if you wish to address any impacts of aging and sun damage on the face.
IPL is common due to its quick treatment time. It can improve the appearance of:
wrinkles
dark spots
enlarged pores
facial veins
Ambulatory phlebectomy is a procedure that can treat the appearance of varicose veins under the skin. It works by creating tiny, slit-like incisions in the skin of your affected area.
Prior to the procedure, your doctor will assess factors such as:
if the veins in question connect to other veins requiring treatment first
the presence of blood clots
the necessity of any other procedures
You can expect temporary bruising after the treatment. However, you can minimize pain by wearing compression socks after your treatment.
Read more about ambulatory phlebectomy here.
Cellulite is the appearance of dimpled skin due to the arrangement of subcutaneous structures.
Areas of skin that show cellulite have thick collagen bands oriented vertically to the skin. These pull down on the skin, creating dimples.
Cellfina, or tissue stabilized-guided subscision, is a minimally invasive device that can reduce the dimples' appearance.
In one treatment session, the device uses local suction to release individual dimples. If you wish to undertake Cellfina treatment, doctors recommend you should:
Report any history of allergy to anesthesia.
Disclose any medication you are currently taking to the doctor performing the procedure.
Avoid shaving before the procedure.
Avoid smoking for at least 2 months prior to the procedure.
Do not take any blood-thinning medications for 2 weeks prior to the procedure.
You may experience minor side effects, including:
swelling
bruising
soreness
redness
These side effects are normal and should not be a cause for concern.
Uncommon side effects include:
infection
scars
pigmentation changes
You should not undergo this treatment if you are pregnant or have:
a current infection in the treatment area
active cancer
blood-clotting problems
an allergy to lidocaine or epinephrine
varicose veins or significant vein disease in the treatment area
Read more about cellulite here.
As you age, your facial muscles and skin begin to thin, sometimes leading to a sunken appearance. Injectable hyaluronic acid can immediately help restore structure and improve the appearance of facial lines.
Hyaluronic acid is a naturally occurring substance in the body, mostly in the skin, eyes, and joints. In the skin, it maintains moisture by attracting water, allowing your skin to keep hydrated.
You should not use hyaluronic acid filler if you are currently on blood-thinning medications. If you wish to have the procedure and are currently on blood thinners, talk with your doctor about stopping those medications for 2 weeks prior to the procedure.
Read more about hyaluronic acid here.
Microneedling, or percutaneous collagen induction, is a minimally invasive surface treatment.
It is useful for a variety of reasons, including:
reducing the appearance of scars
fading stretch marks
minimizing enlarged pores
improving skin texture
This procedure involves the controlled puncturing of your skin with tiny needles. It uses your body's natural healing process to generate new collagen and elastin structures.
Microneedling helps reduce the appearance of fine lines and textural abnormalities.
More commonly known as permanent or semi-permanent makeup, this treatment inserts colored pigments into the surface of your skin. It is a common treatment to help reduce the appearance of scars or marks on the skin.
For example, doctors may not recommend it if you:
have an active skin condition, such as pink eye or warts
have an allergy to dyes
have existing soft-tissue fillers
are currently or have recently been on a course of Accutane
After the procedure, pigments will appear darker but should fully heal within 4 weeks. Follow-ups may be necessary to gain your desired appearance.
Read more about permanent or semi-permanent makeup here.
Skin treatments can treat various conditions, both medical and cosmetic. Everyone has a different skin type. Most treatments from a licensed dermatologist will include a consultation to see which treatment is best for your skin.
Was this helpful?