PHYSICIAN VOICES

Sensitive Skin Basics

Was this helpful?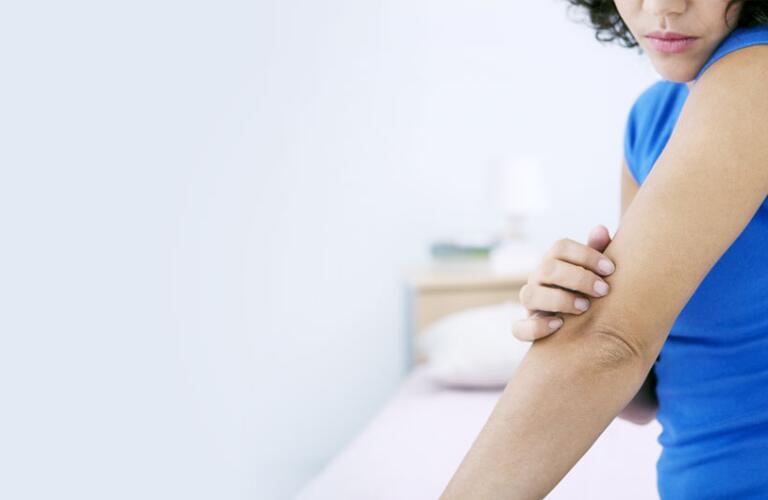 How do you know if you have sensitive skin? There is no actual medical definition, but there are common symptoms.
Your skin may react to certain triggers with stinging, burning, itching, redness, or rashes. You might have to be careful with products you use to moisturize or wash your skin. Over time, you'll learn that there are many tricks to calm your skin down and prevent irritation.
Protect your skin from the elements.
If you have sensitive skin, you need to think about more than just the products you use. Your skin may also react to the sun, wind, and cold or hot air and water.
5 Surprising Facts About Sensitive Skin
Protect your skin from the sun with a sunblock containing titanium dioxide or zinc oxide. These are less likely to irritate sensitive skin than chemical sunscreens.
Cover your face with a scarf when out in the cold or wind, and run a humidifier in your home when it's dry.
Avoid cleansing or bathing in hot water, and keep baths and showers shorter than 10 minutes.
Wear clothing made from soft, non-irritating materials such as natural cotton.
Think about the weather when choosing products. You may need a thicker moisturizer in the winter and a lighter oil-free one in the summer.
Keep your skincare regimen simple. You should cleanse your skin daily and apply a moisturizer and sunscreen, but you can usually skip steps such as toning, exfoliating, and applying a multitude of serums. Stick to no more than one or two products for your skin concerns. Look for products with fewer than 10 ingredients and without added fragrances, dyes, or preservatives when possible.
Choose your products wisely.
When choosing a cleanser, look for "syndets," or synthetic detergents. These are less irritating to sensitive skin than soap. You can find syndets made by brands such as Dove, Eucerin, and Cetaphil. In general, avoid antibacterial or deodorant cleansers and harsh scrubs.
Look for makeup that is water-based or hypoallergenic. A loose mineral powder foundation is usually a good choice.
Think about your household products. Choose detergents and fabric softeners labeled "free" or "clear." Consider "green" cleaning products. Wear protective gloves, and always wash up after using a cleaning product.
Be careful when using acne or anti-aging products. Many contain ingredients that may be too harsh for your skin such as benzoyl peroxide, salicylic acid, retinols, or alpha-hydroxy acids. However, since these can be very effective, you may find you can slowly work up to using a low-strength version every other day. Or, you may be able to use them along with a good moisturizer.
While there are certain things you'll need to avoid, you may not always know what will cause your skin to react. Even if other people with sensitive skin recommend something, it may not work for you. When trying a new product, start by applying a small amount on the inside of your arm or behind your ear to see if your skin tolerates it. And don't add more than one product at a time.
If you are having trouble with your skin or can't find products that don't irritate it, talk to a dermatologist. While there is no test for sensitive skin, dermatologists can make sure you don't have another condition such as rosacea, eczema, or allergies. They can also help you manage your sensitive skin. Your dermatologist can teach you how to read labels to avoid triggers and choose products that are best suited for your skin. He or she may recommend alternative medications, natural products, light-based therapies, or other treatments for your skin problems. And if you are experiencing symptoms caused by sensitive skin, these strategies can help calm the stinging, itching, burning, redness, or rash.
Was this helpful?