SOCIAL VOICES

Mom Hacks: 5 Ways to Soothe Sensitive Skin

Was this helpful?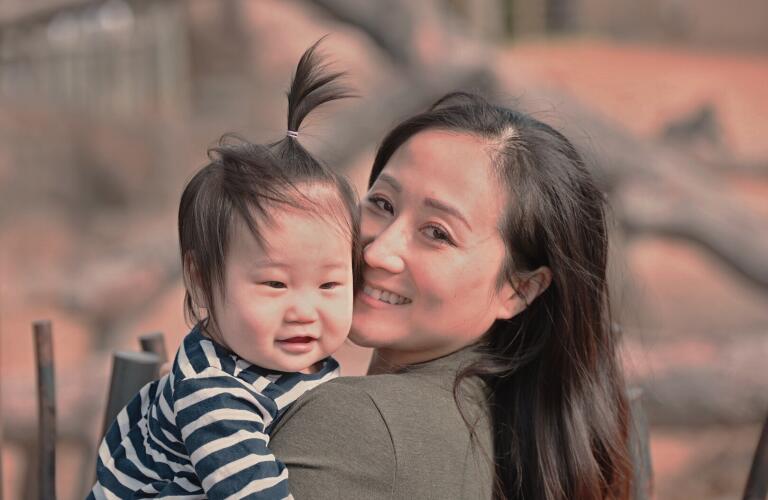 As both a mom and dermatologist, I know how important it is to understand the ins and outs of children's skin care. Little ones' skin tends to be more sensitive than adult skin, and as a result, it's more likely to become dry, irritated, and rashy.
But don't worry! There are many simple ways you can help prevent or lessen the severity of dry, itchy, and irritated skin for your child.
After a day of play (and messes), I know how crucial bathtime can be. But sometimes a good scrub can irritate your child's sensitive skin. Since sensitive skin usually goes hand in hand with dry skin, keep skin hydrated by staying away from super hot water when your child is in the bath or shower. Avoid bubble baths and heavily scented soaps, and don't let your little one stay in the water for more than 10 minutes. Lastly, slather on a generous amount of moisturizer within seconds of taking her out of the bath or shower.
Over-the-counter salves, balms and ointments are better than lotions when it comes to moisturizing your child's sensitive skin. You might think an ointment is just for healing cuts or wounds, but it's also your best bet to lock in hydration. Ointments have a higher oil content, which means they will keep skin hydrated and protected for longer, whereas lotions contain alcohol as a base and therefore can be more irritating to already-inflamed skin. I love using petrolatum-based products for my daughter during the winter, and will often switch to a lighter moisturizer containing ceramides (a natural oil often missing in dry skin) in warmer months.
As you might already know from experience, kids with sensitive skin are more prone to developing rashes and allergic reactions to different products. For this reason, I always recommend choosing fragrance-free and hypoallergenic soaps, moisturizers, and laundry detergents. And don't be fooled: products that claim to be "unscented" often contain a masking agent that covers up other fragrances, and all these chemicals can cause a lot of irritation. Parents should also keep their child's tender skin away from products containing ingredients like formaldehyde resins, lanolin, dye, and triple antibiotic ointments.
Sunscreen is safe for babies 6 months and older, and should be worn regularly. But it's not as simple as grabbing whatever's on sale at the grocery store. Not everyone knows there are two types of sunscreen: physical, or mineral, 'sunblock' contains only zinc oxide or titanium dioxide, creating a physical barrier between the sun and your skin. Zinc oxide and titanium dioxide are minerals that reflect the sun's rays before they hit your skin and cause damage. Chemical sunscreens, on the other hand, contain compounds that protect your skin from the sun by absorbing harmful UV rays. These chemicals can cause skin irritation and sometimes people have allergic reactions to them. Choose sunscreen that lists only zinc oxide or titanium dioxide as the active ingredient, and always look for sunscreen specifically made for babies or kids. Reapply often, especially if your child is splashing around in the water.
Diaper rash is a common condition I see in kids, and I've personally experienced it firsthand with my daughter. I know how miserable it can make children feel, and in turn, how hard it can be for parents. Unfortunately, diaper rash can be challenging to treat because it's in an area that's chronically irritated. When I try to soothe my daughter's diaper rash, I use fragrance-free wipes made for sensitive skin, or, better yet, stick to using cotton wipes and water. Once the area is clean, I apply a thick barrier cream that contains zinc oxide. I recommend using dye-free diapers and changing diapers frequently to cut down on irritation. For severe cases, take your child to the dermatologist.
So much of parenting is overwhelming, but caring for your children's sensitive skin doesn't have to be. With the right tips and tricks, you can keep your little ones comfortable and healthy–and these strategies might help you manage your own sensitive skin, too!
Was this helpful?