Medicated Shampoos: Why They're Used and How They Work
Was this helpful?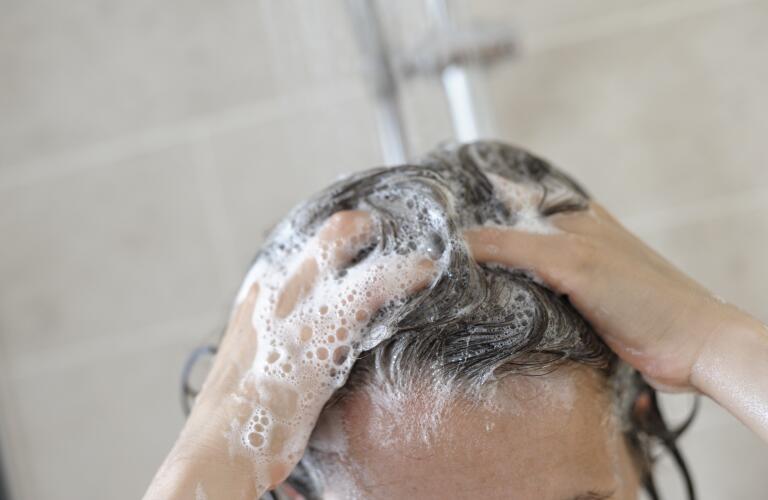 Sometimes an itchy, flaky scalp indicates merely dry skin. Other times, it may signal an underlying skin issue like psoriasis, seborrheic dermatitis, or a fungus called Malassezia. In each case, dermatologists often treat the problem with medicated shampoos. But which type of medicated shampoo should you use for each type of scalp issue? And how do these shampoos work?
Many people wonder if medicated shampoos really work, or if those claims are just marketing hype. In most cases, dandruff shampoo, antifungal shampoo, and prescription shampoos for various scalp ailments usually do work—which is why dermatologists often recommend them as an initial treatment.
Unlike ordinary shampoos that contain only cleansing agents, medicated shampoos contain drugs that treat skin conditions. Just as you might apply hydrocortisone cream to a skin rash on your arm, you can apply medicated shampoo to your scalp to reduce inflammation and calm itchiness. Some medicated shampoos, like zinc pyrithione shampoo (for dandruff), can be purchased over the counter, while others require a doctor's prescription. Usually you can begin by treating your itchy, flaky scalp with a widely available medicated shampoo and then follow up with a dermatologist if that treatment doesn't solve the problem.
Different types of scalp problems require different types of medicated shampoos. The most commonly recommended medicated shampoos include:
Ciclopirox shampoo (for dandruff). Also called Loprox, this antifungal shampoo requires a prescription and treats dandruff caused by a scalp fungal infection. You wash your hair with ciclopirox twice a week for a maximum of four weeks to eliminate the fungus and the associated symptoms.

Clobex shampoo (for scalp psoriasis). Clobex contains 0.05% clobetasol propionate, a very strong corticosteroid medication that reduces scalp inflammation. To use Clobex, apply it to dry hair and scalp and wait 15 minutes before washing off. Because corticosteroids like clobetasol propionate can be absorbed through the skin and suppress hypothalamic, pituitary or adrenal functions, you should stop using it as soon as symptoms subside. Under no circumstances should you use this shampoo for more than four weeks.

Ketoconazole shampoos. This strong antifungal shampoo requires a prescription. It treats dandruff caused by the fungus Malassezia.

Pyrithione zinc shampoos. Available over the counter, these shampoos contain both antifungal and antibiotic medications to treat the most common causes of dandruff.

Salicylic acid shampoos. These medicated shampoos exfoliate the scalp so skin flakes get washed off in the shower instead of falling onto your clothes. Salicylic acid shampoo does not require a prescription.

Selenium sulfide shampoos. You can buy these "blue" shampoos over-the-counter. They work by slowing skin cell death.

Shampoos containing tar. These over-the-counter medicated shampoos relieve scalp inflammation and calm itching. They also may slow skin cell death.
It's generally safe to try an over-the-counter medicated shampoo for dandruff to see if it cures the problem. If you don't get results after a couple of months of regular use, then make an appointment with a dermatologist for a diagnosis. You may have a condition like scalp psoriasis that requires a stronger, prescription shampoo. Living with the itch and flaking of dandruff can be annoying, but medicated shampoos offer a very good treatment that works well for most people.
Was this helpful?