How Diet Can Affect Sensitive Skin
Was this helpful?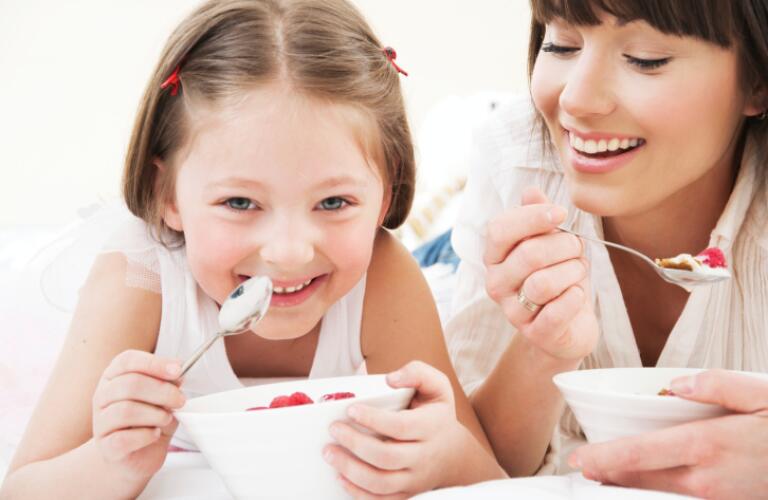 You've probably heard healthy skin starts from the inside out. It's true that the foods we eat can affect our skin's appearance, and that certain foods can lead to fine lines and aging of the skin, while others can promote healthier looking skin. Studies suggest our food choices can also contribute to inflammation. This can be a good thing. Inflammation protects the body against invaders, such as bacteria, chemicals or pollen, by activating the immune system. But when inflammation is chronic, or long-term, it can cause major disease and other conditions, including sensitive skin conditions.
Though some medicines can help with sensitive skin issues, the foods you eat can also be quite powerful. Studies suggest certain components of foods or beverages may have anti-inflammatory effects, while others can accelerate the inflammation process. By eating fewer inflammatory foods, and more anti-inflammatory foods, you may see a significant improvement in your sensitive skin symptoms, or prevent them from developing in the first place.
You may not be surprised to learn foods that are bad for your health are generally the same ones that contribute to inflammation. Foods to avoid include:
Foods high in sugar, such as cakes, cookies, sodas and coffee drinks. Sugar causes your insulin levels to spike, which can result in inflammation.
Red meat and most processed meats
Greasy, fatty and fried foods
Saturated fat, found in butter, cream and fatty meats
Margarine, vegetable shortening and partially hydrogenated oils
Gluten, found in most breads and baked goods, as well as many other products
Legumes, which may increase the inflammatory response in some people, such as those with psoriasis
Refined/processed foods and foods with additives, such as food coloring
Alcohol, which is high in sugar
There are also foods and beverages that have been found to reduce the risk of inflammation. In general, an overall healthy diet, including more natural and less processed foods, is ideal for your skin, such as the Mediterranean diet, which is high in fruits, vegetables, nuts, whole grains, fish and healthy oils. Foods that promote healthy and healing effects include:
Organic fruits and vegetables, especially blueberries, apples, tomatoes and dark, leafy greens. These are high in natural antioxidants and polyphenols, which are protective compounds found in plants.
Healthy fats, from extra-virgin olive oil, avocados and nuts
Cold-water fish, such as wild salmon, sardines and herring, which contain omega-3 fatty acids. Try to eat these twice a week, or take a daily fish oil supplement that includes EPA and DHA.
Healthy carbs such as whole grains, beans, squashes and berries
Orange-colored fruits/vegetables with Vitamin A, such as pumpkin, carrots, sweet potatoes and tropical fruits
Nuts – raw or activated almonds and walnuts
Foods containing zinc, selenium, Vitamins A, E and antioxidants
Water. Drink at least eight glasses of pure, filtered water daily to help your body detoxify.
Tea (as opposed to coffee). Opt for white, green and oolong varieties.
Before you make any significant dietary changes, talk to your doctor about the effects it may have on your overall health. Chances are, making a few changes to your diet will not only help your sensitive skin, it will keep you feeling healthy and beautiful from the inside out.
Was this helpful?