Do It Yourself Sensitive Skin Cleanser
Was this helpful?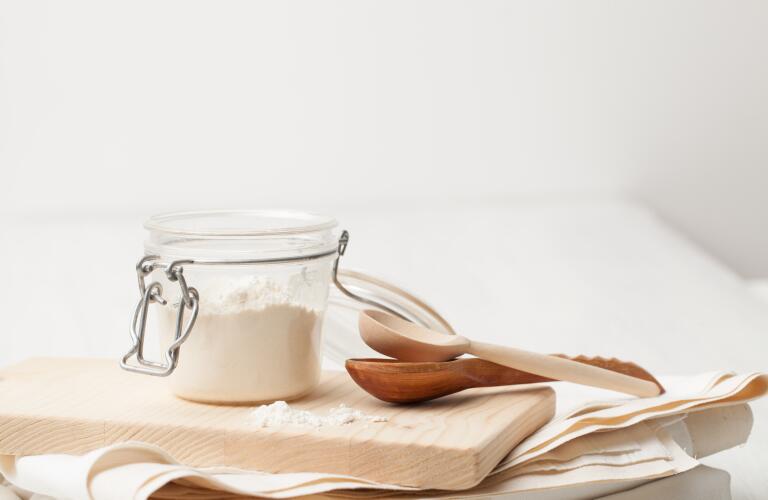 Looking for an inexpensive cleanser for sensitive skin that's all-natural?
Hit the kitchen and whip up a batch of this gentle cleanser that you can use on your face and body.
It also works well as a non-irritating exfoliator.
3 Tbsp Organic Extra Virgin Coconut oil
Put coconut oil in a small bowl and stir until creamy, but not liquid. Stir in honey first and then add the baking soda. Once it's all blended, spoon into a clean container with a lid and store at room temperature. Don't worry if it hardens, your body heat will melt it when you apply it to your skin. To use, scoop out a pea-sized amount and apply in a circular motion to skin. You can leave it on the skin for a few minutes to draw out toxins. Finally, remove the cleanser with a soft cloth and warm water. Pat dry with a clean towel.
5 Things You Didn't Know About Sensitive Skin
When you have sensitive skin, using natural ingredients instead of chemicals keeps your skin from getting irritated and inflamed. The best part? Homemade skin care products are less expensive. Once you stock up on the supplies, you can use them to make multiple batches.
Experiment with adding other natural ingredients from your pantry and be sure to share with friends. This cleanser is actually great for any skin type!
Was this helpful?