4 Seasonal Irritants That Can Affect Adult Skin
Was this helpful?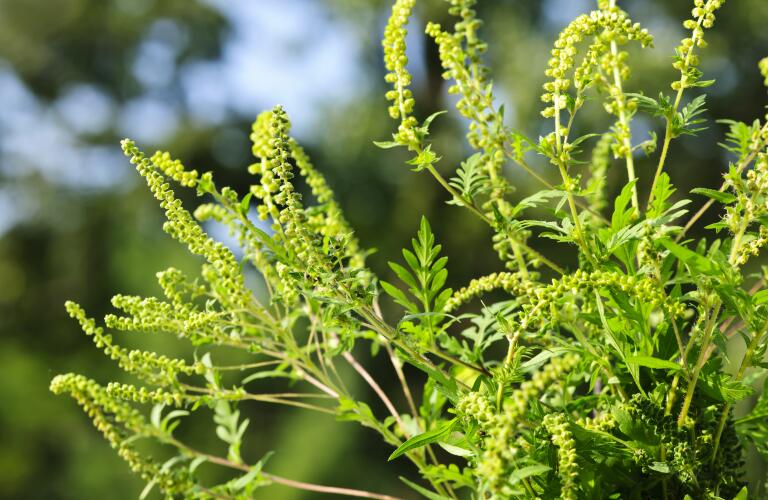 Every season of the year brings something new and special to appreciate. Unfortunately, seasonal changes can also irritate your skin, particularly if you have sensitive skin or seasonal allergies that make you even more susceptible to the elements.
11 Ways to Cope With Sensitive Skin
Arm yourself with knowledge about the most common seasonal irritants that can affect your skin so you can develop some strategies for handling them.
Unless you live in a very warm climate, winter means cold weather. And cold weather can do a number on your sensitive skin. The cold air can dry out your skin, causing it to become chapped, cracked, and irritated. You might develop red, rough patches on the areas of your skin that tend to get the most exposure to the elements, but it's also possible to develop a type of winter rash over large parts of your body. If you have other skin conditions like eczema, psoriasis, or rosacea, the winter weather can exacerbate them, too.
What you can do: moisturize, moisturize, moisturize. Rehydrate your skin as often as possible to soothe the irritation. Skip the hot showers, as good as they might feel on a cold morning, and substitute a warm shower or bath instead.
Ah, springtime. The air begins to warm up, and the trees and flowers begin to bloom… and your nose begins to run and your eyes begin to itch. Many people with seasonal allergies dread the arrival of spring because the surging pollen levels wreak havoc on their skin and eyes. Some people even develop dark circles under their eyes, as the veins under that very thin skin become swollen with extra fluid from the allergy-related congestion.
What you can do: take a shower before you go to bed every night. Wash that pollen out of your hair and off your skin, so you don't wind up sleeping in it. And use a laundry detergent specifically designed for people with sensitive skin to make sure your clothes are free from pollen, dyes, and fragrances that can cause irritation.
Sunshine and summertime are practically synonymous, aren't they? Unfortunately, sunshine can also irritate your skin in a myriad of ways. You may develop dry, irritated skin after spending time rotating between the great outdoors and the great air-conditioned indoors, especially if the rotation includes a few dips in a chlorinated swimming pool. Some people take medication that makes them photo-sensitive–sensitive to sunlight. And some people's skin is just sensitive to the sun in general.
What you can do: even if you don't have any specific sensitivities to sun exposure, you still need to be vigilant about protecting your skin from sun damage. The appropriate use of a broad-spectrum sunscreen and protective clothing can shield you from the rays of the sun. If you're especially sensitive to the sun, you may want to avoid as much sun exposure as you can. For example, skip being outside during the hottest or brightest hours of the day. And when you do have to be outside in the sun, wear a hat and lightweight layers that cover your skin. If you're taking medications that make you sensitive to sunlight, discuss that with your doctor, too.
When the leaves begin to change from green to vibrant shades of red and gold, you might begin to recognize another, more unwelcome, arrival: ragweed. Ragweed levels can begin increasing as early as August, but they tend to reach peak levels in the fall. In fact, both ragweed and mold are well-known irritants for your skin in the autumn. You may notice that your skin begins to look red, dry, and flaky, and it might itch or peel, too.
What you can do: prevention is key. Again, it's time to shut the windows to keep out the ragweed pollen. If mold is also a problem, consider buying an air purifier with a high-efficiency particulate air (HEPA) filter for your home. You could also clean your home with a vacuum outfitted with a HEPA filter.
Seasonal changes can be annoying, but you can take steps to minimize the impact on your skin. Talk to your dermatologist, too, for more strategies for managing your skin's reactions to seasonal changes.
Was this helpful?