Skin Cancer – Men vs. Women
Was this helpful?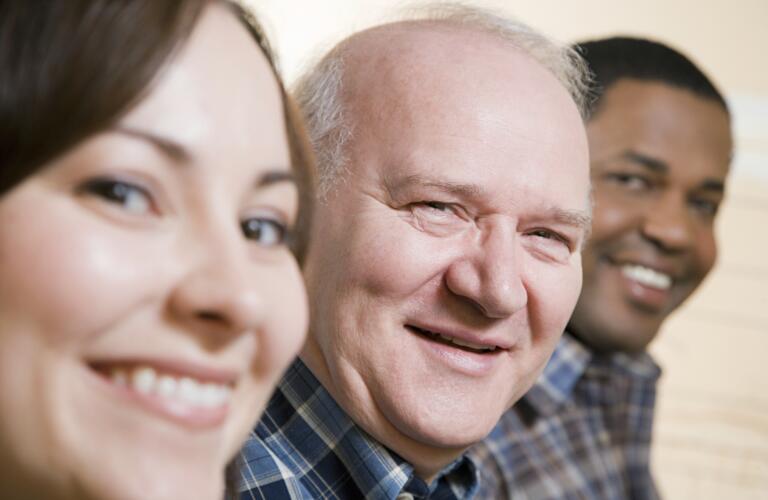 Skin cancer is serious and widespread. In fact, one out of every five people in the United States will get skin cancer during their lifetime. It is the type of cancer that Americans are most likely to get.But of the two genders, who would you think is more at risk of getting skin cancer? The truth might surprise you. Here are five key facts about skin cancer and gender, including who is more likely to get skin cancer, which types of skin cancer, and at what ages.
1. Men are more likely than women to get skin cancer.
Men are about two times more likely than women are to develop skin cancer. Men typically spend 10 hours more in the sun than women do every week. Men are also significantly less likely to protect themselves with sunscreen and staying in the shade. Women are more likely to check their own skin for changes that may signal cancer. And women are more likely to visit the doctor for regular checkups when signs of cancer can be screened.
2. Men are more likely than women to die of skin cancer.
Three out of four skin cancer deaths are from melanoma. In the United States, men are almost twice as likely as women to die of melanoma. This could be because men are less likely to get medical screenings and are more likely to ignore seemingly minor medical symptoms. Skin cancer is much more likely to be cured the earlier it is discovered and treated.
3. Skin cancer hot spots are similar for men and women.
The most common place to develop skin cancer for both men and women is the sides of the nose. But men tend to develop skin cancer more often than women do on the tops of their heads and their ears. This is because men typically have less hair to cover these spots. The fact that men more often have shirts off may explain why they are also more likely than women to get skin cancer on their shoulders, chests and backs.
4. The cure rate is the same for men and women.
Research has shown that if men become educated about skin cancer prevention, they are more likely to wear sunscreen, check their skin for abnormal spots, and visit the doctor for skin cancer screening. And although men are twice as likely as women to develop basal cell and squamous cell carcinomas, these cancers have a 95% cure rate if they are detected early. So tell the men in your life about how vulnerable they are to skin cancer, and how to take steps to prevent it!
5. Young women are more likely than young men to get skin cancer, and rates are rising.
Women are by no means immune to the dangers of skin cancer. Before age 40, women are twice as likely as men to get melanoma. Melanoma is the second most common form of skin cancer in young people. And melanoma and basal cell carcinoma rates are increasing more quickly in young women than in young men.
Men are more likely than women to get skin cancer. But we are all at risk of developing the disease. Two million Americans—enough to populate a large city—receive a skin cancer diagnosis every year. Learn more about protecting yourself from skin cancer from the CDC and use Healthgrades to find a dermatologist to check your skin.
Was this helpful?