Are You a Good Candidate for Shoulder Replacement?
Was this helpful?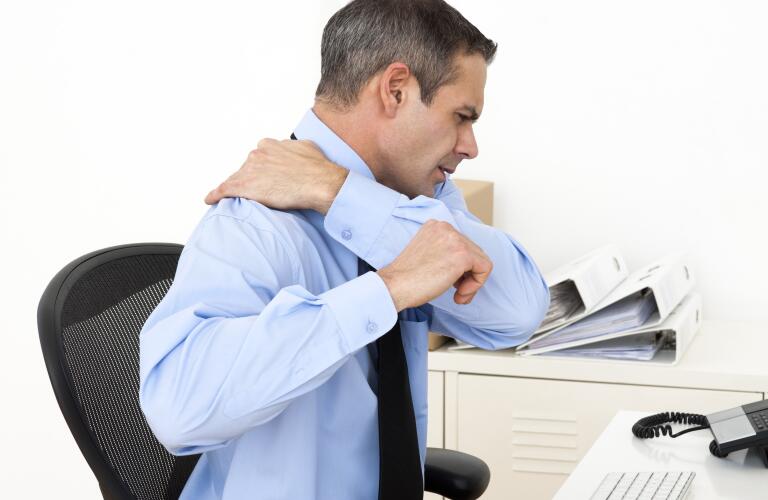 Shoulder replacement is surgery to repair a diseased or injured shoulder joint. The goal of shoulder replacement surgery, also known as arthroplasty, is to relieve pain and restore the shoulder's movement, strength and function.
Are There Other Treatment Options?
In most cases, doctors recommend less invasive treatments to reduce pain and restore shoulder function. Less invasive treatments include physical therapy and oral or injected medications. If less invasive treatments don't relieve your pain, less complex corrective surgery may be tried before shoulder replacement.
Ask your doctor about all of your treatment options and consider getting a second opinion before deciding on shoulder replacement surgery.
When to Consider Shoulder Replacement
You may want to consider surgery if the shoulder joint damage causes significant pain and interferes with daily activities despite treatment.
Your doctor may decide that you are a good candidate for shoulder replacement if:
Your shoulder joint damage is caused by a medical condition, such as osteoarthritis, rheumatoid arthritis, or osteonecrosis (dead bone caused by poor blood flow to the bone).

Your shoulder joint damage is caused by an injury or fracture.

Physical therapy, anti-inflammatory medications, and cortisone injections don't relieve your pain well enough or improve arm and shoulder movement.

A previous shoulder replacement surgery failed.
Who Is NOT a Good Candidate for Shoulder Replacement?
You may not be a good candidate if:
You can manage your shoulder pain with medications and exercise.
You have loss or paralysis of both rotator cuff and deltoid muscles.
You have an active infection.
You have a progressive disease of the nervous system that has affected the shoulder joint.
An orthopedic surgeon performs shoulder replacement in a hospital as open surgery with 3- to 4-inch incision along the front of the shoulder and upper arm. Treatment may involve the replacement of the head of the humerus bone (ball) only, or both the ball and socket (glenoid).
You will have general or regional anesthesia, and can expect to stay in the hospital for 2 to 3 days. You won't be able to move your shoulder very much, and you won't be able to drive for 2 to 4 weeks. It's a good idea to make arrangements ahead of time for someone to help care for you while you recover.
With physical therapy, you'll regain shoulder mobility and strength with less pain.
Was this helpful?