What to Expect With a Telehealth Appointment for Tardive Dyskinesia
Was this helpful?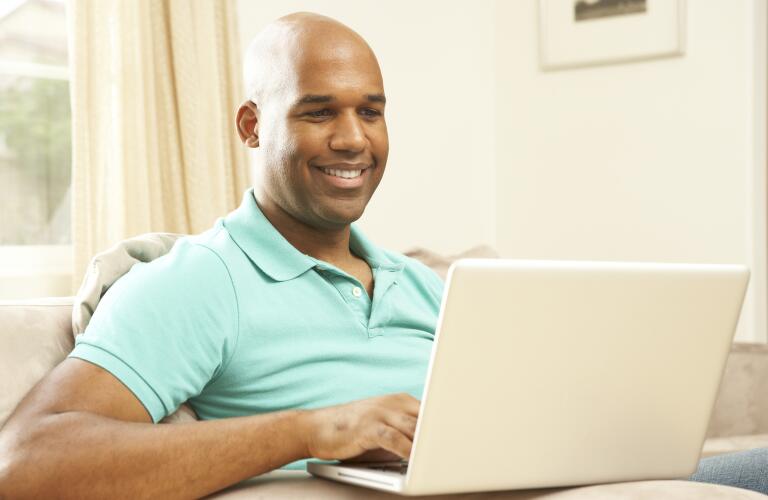 The amount of healthcare providers offering telehealth appointments has exploded due to the COVID-19 pandemic. In the early months of the crisis, there was a 154% increase in the number of people using telehealth to communicate with their doctors. That number isn't expected to fall after COVID-19 goes away. Instead, doctors now monitor and treat a growing number of medical conditions remotely, which saves patients time, effort, and even money. Many mental health professionals use telehealth to check in with patients, including those experiencing tardive dyskinesia (TD).
For many, tardive dyskinesia causes unbearable symptoms which make normal life difficult. Tardive dyskinesia symptoms include repetitive, jerky movements of the face, neck, or tongue. Generally, the condition results from the long-term use of certain medications used to treat psychiatric disorders, such as schizophrenia.
If you live with TD, your doctor may suggest telehealth appointments to monitor your condition and response to treatment in between regular in-office visits. But you may not know what to expect. Learning more about telehealth can help you prepare for your appointment so you get the most benefit out of the time with your doctor.
Research indicates that, for most people, telehealth appointments are just as effective as in-person treatment sessions. If your doctor offers telehealth appointments, you should expect:
Technology is key. Your telehealth appointment will likely be over video conferencing, although in some cases a phone call or text suffices. It will still be private and your information will be protected.
A review of your information. To begin, your doctor will likely review your medical information just as they would at a normal, in-person visit. This process may include verifying your insurance information and following up on any health concerns that were noted at your last visit.
A discussion about any new problems. Telehealth appointments are perfect for communicating with your doctor while still making beneficial changes to your treatment plan.
Medication management. Your doctor can review the medications you take, recommend treatment changes, and prescribe or refill drugs during your appointment. This may be especially beneficial if you live with tardive dyskinesia, since the condition usually results from the long-term use of psychiatric medications. Changing your prescription may be enough to help you manage symptoms and live more comfortably. Or, you may try adding medications to your regimen that can ease TD
Health screenings. Your doctor can also use the telehealth appointment to screen you for any additional health problems, such as infections. If another problem is identified, your doctor can then easily refer you to the appropriate care providers.
Telehealth appointments offer certain benefits over in-person visits at your doctor's office. Perhaps most obviously, there's no need to travel anywhere; the appointment takes place in the privacy and comfort of your own home. You don't have to pay for gas, parking, or public transportation, and you don't have to worry about wear and tear on your vehicle. Most people choose to use their computers or smartphones to virtually connect with their physicians, but, in some cases, a simple phone call is all that's necessary to keep your doctor updated on your condition.
Telehealth also prevents you from being exposed to contagious illnesses, such as COVID-19. And if you're already sick, visiting your doctor virtually keeps you from having to go into his or her office, thereby exposing others to disease.
During your telehealth appointment, you can have a close friend or family member with you. Having another person close by can help you remember questions you'd like to ask or concerns you should share with your doctor. They can also help you keep track of your doctor's advice and any changes that are made to your treatment plan. You may want a pen and paper handy to take notes or jot down questions.
Finally, telehealth appointments are often less expensive compared to in-office visits with your doctor. You could save a significant amount of money simply by seeing your doctor remotely.
Fortunately, many of the same services your doctor normally provides can be offered using telehealth services. If you live with tardive dyskinesia, telehealth may be a great option for managing your symptoms and improving your overall health and wellbeing. As telehealth continues to grow in popularity, you may find this option is best for you.
Was this helpful?