PHYSICIAN VOICES

Treatment Options for Tardive Dyskinesia

Was this helpful?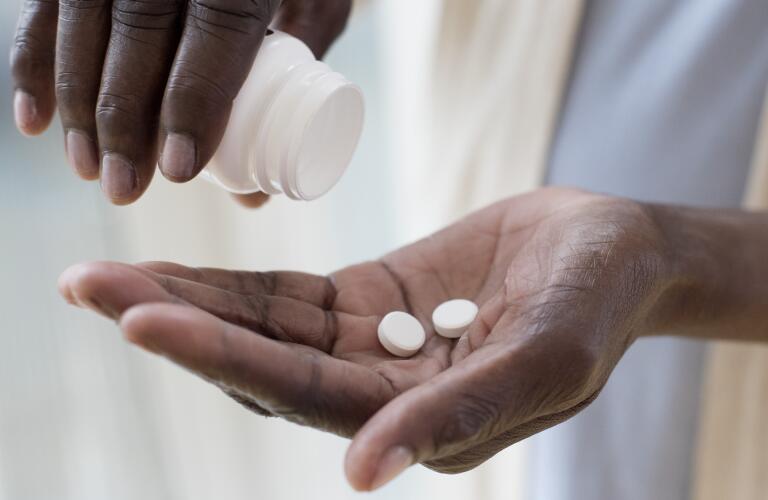 People in the medical field used to joke that neurologists are best at "diagnose, adios," meaning we were really good at making diagnoses but had nothing to offer patients after that. However, in my 22 years as a neurologist, I've witnessed the transformation in the field, and an explosion of treatment innovations and discoveries for neurological conditions. That includes new options for tardive dyskinesia (TD), a movement disorder caused by medications that interfere with dopamine, a chemical in the brain that helps regulate movement. TD is caused by medications such as antipsychotics, prescribed to treat psychiatric disorders like schizophrenia, bipolar disease, and depression, as well as antiemetics, which treat gastrointestinal (GI) disorders. Although these drugs can effectively manage these psychiatric and gastrointestinal conditions, disrupting dopamine in the brain can lead to the uncontrollable, repetitive movements associated with TD, like lip smacking, oral movements, excessive eye blinking, neck twisting, and others. Fortunately, we have effective ways to treat TD without compromising the underlying condition that required treatment with those medications.
The catch-22 of TD can leave many patients feeling frustrated: their medications help them manage their psychiatric or GI condition, which is a huge quality of life boost. However, the involuntary movements of TD can be life altering as well. It is important to contact your psychiatrist or gastroenterologist as soon as you notice these symptoms, and also to find a neurologist who specializes in treating TD and similar conditions, known as a movement disorders specialist. Together, these doctors will work with you to choose among the number of strategies available to lessen or even eliminate TD symptoms.
The most important thing I want people to know is they should never stop taking their medications cold turkey. Doing so can actually make TD symptoms worse and leaves their underlying conditions untreated. Together with your healthcare team, you can find a treatment plan that works for you.
Treating TD is different for everyone. We may taper off the offending medication slowly and try another one that might not cause TD symptoms for you. We might also lower your dose of medication–it's all about the balance of finding the lowest dose possible dosage that will control your psychiatric or GI symptoms but at the same time decrease the severity of your involuntary movements. There are a few medications, particularly in the case of psychiatric conditions, that are less likely to cause tardive dyskinesia, including pimavanserin (Nuplazid), quetiapine (Seroquel) and clozapine (Clozaril).
If trying a new dose or a new drug isn't an option, we will turn to other medications specifically designed to treat TD symptoms. My patients often say, "This seems counterintuitive. It doesn't make sense that we're treating the side effect of one medication with another medication." But the new medications that treat TD can be very effective at reducing or resolving symptoms so you can continue to benefit from your other medications. These treatments belong to a class of drugs called VMAT inhibitors. There are currently three available: deutetrabenazine (Austedo), tetrabenazine (Xenazine), and valbenazine (Ingrezza). They still act on dopamine in the brain, but do not block it the way that antipsychotics and antiemetics do.
There are other, older medications that we may use to treat TD as well, although they aren't specifically approved by the U.S. Food and Drug Administration (FDA) to treat TD, so we prescribe them off-label. They include anticholinergics, muscle relaxants, GABAergic agents, and anticonvulsants. Your physician will decide to use these on a case-by-case basis. There are even surgical options that may help, such as Deep Brain Stimulation (DBS). This may be recommended to you if deemed appropriate.
I also encourage patients to take care of their overall wellness. Some patients see significant improvement in TD symptoms after starting to exercise regularly. Many patients benefit from complementary and alternative therapies, and I prefer for them to let me know when they are trying something that's "outside the box," so I can guide them towards treatments that are backed by some scientific evidence and keep them safe from modalities that may be harmful. Supplements that enhance and increase antioxidants in the body are thought to be beneficial, and some reports suggest that branched chain amino acids and vitamin E can also improve TD symptoms. Supplements and other naturopathic options may not have gone through the same rigorous clinical trials as standard pharmacological treatments, but if I know they're unlikely to cause harm, I don't have a problem supervising someone taking them.
Acupuncture and massage therapy can also be helpful, especially if someone's TD causes painful muscle spasms. I also encourage patients to find ways to decrease anxiety and stress. Your emotional health can influence your TD symptoms, so do your best to manage stress, get enough sleep, and live a healthy lifestyle.
I remind patients that new medications are being developed all the time. If you haven't gotten the results you're looking for yet, the medication that can make more of a difference for you may just be on the horizon. And it's also important to focus on what you do have. When we're dealing with something that's really difficult, our tendency is to focus solely on that one challenge and forget the other blessings we have in our lives. I try to remind my patients to focus on the wonderful aspects of their lives, like their family and friends, their pets, or their favorite hobbies. Despite its challenges, the world is still beautiful and there is always something to be grateful for.
Was this helpful?