Long-Acting Injectable Medications: What You Need to Know
Was this helpful?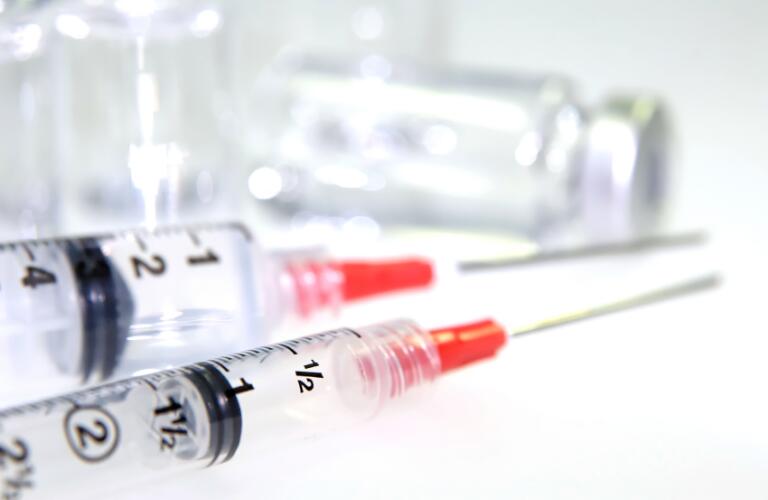 For people living with schizophrenia, taking maintenance medication to control symptoms and prevent relapse is vital. But what type of medication is best for you or your loved one? Having problems taking all your medications every day? Long-acting injectable medications offer benefits that may be worth considering.
If you haven't heard of these medications, it's because they're largely underused in the United States. Doctors don't often prescribe them. Some reports estimate that as few as 5 to 19 percent of American schizophrenia patients are prescribed long-acting injectable antipsychotic medication, compared to rates of up to 50 percent in other countries. Why? Some doctors believe that their patients may not want to get injections. In addition, some offices aren't equipped to administer them.
How Injectable Medications Work
Long-acting medications, also called depot injections, are specially prepared antipsychotic drugs that are given by injection once or twice a month. They work by slowly releasing medication into the body over time. There are a handful of antipsychotic medications available in depot form. These include the older antipsychotics Haldol and Prolixin and newer generation antipsychotics Risperdal, Zyprexa, and Invega. These antipsychotics are also available in pill form. Oftentimes, people moving from an oral medication to a depot injectable continue taking the same antipsychotic drug in the injectable formulation. What changes is the route by which the drug administered—oral or injection.
The greatest benefit of depot injections is that they help people comply with their maintenance medication plan. Forgetting to take your medication—even for a day or two—can greatly increase the risk for relapse and hospitalization. With depot-formulated antipsychotics, you only need to remember to get your injection once or twice a month.
In addition, injectable medications make it easier for doctors to tell if their patients are fully complying with their treatment plan. This helps doctors determine the effectiveness of the drug for their patients, helping them make sound treatment decisions. For example, if an antipsychotic doesn't work because it is taken inconsistently, it may be effective if given at a different dose or taken in a reliable way. In contrast, if symptoms are bothersome despite reliable medication intake at a sufficient dose and for a sufficient period of time, the medication might need to be changed.
The risks of depot injections are generally the same as the risks for antipsychotic drugs taken in pill form, although in general, side effects may be less frequent with depot injections. They may include weight gain, restlessness, stiffness, and dizziness. You should discuss these with your doctor. Although pain can occur at the injection site, it's usually mild and transient. People have commonly reported preferring depot injections over pills after trying both.
If you or your loved one has had a tough time sticking with a treatment plan, or if you prefer not to take a daily medication, talk with your doctor about depot injections. Using this long-acting medication may better fit your lifestyle and ensure that you don't miss the medication you need to help you achieve your life goals.
Was this helpful?