How to Get the Most Out of a Virtual Doctor Visit for Tardive Dyskinesia
Was this helpful?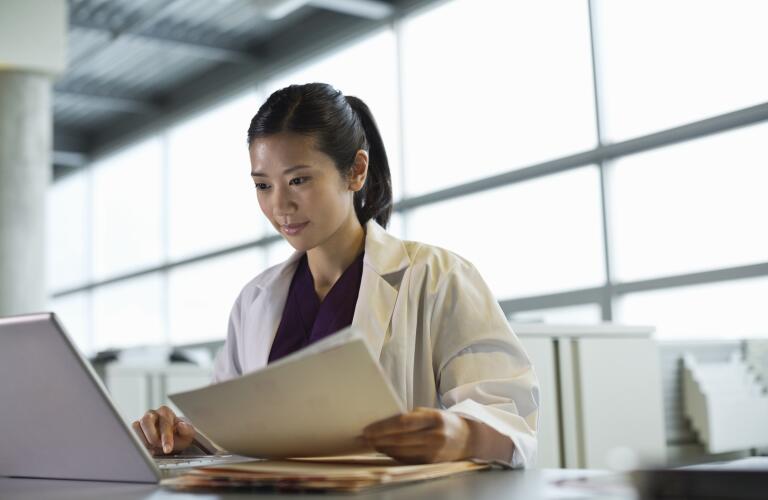 Right now, virtual doctor visits are more popular than ever as people nationwide look for ways to stay connected with their doctors while maintaining social distancing. Fortunately, many mental health professionals offer telehealth appointments while treating tardive dyskinesia. Your doctor may suggest including telehealth in your personalized treatment plan.
Recent research shows that virtual doctor visits are just as effective—if not more so—compared to traditional in-office appointments. And in the era of COVID-19, this type of visit can help you stay as healthy as possible since you're not around people who may be infected. If you're interested in using telehealth during the course of treatment, ask your doctor whether they provide this service.
As many people already know, there are lots of benefits of using telehealth for tardive dyskinesia treatment. First, there's no need to travel to your doctor's office—instead, the appointment is conducted from the privacy of your own home. Telehealth can be more convenient, and it can save you time and even money since you won't be paying for gas or public transportation.
And speaking of money, many insurance companies now cover at least a portion of your telehealth appointment. It's worth checking with your insurance company to see if you're covered. Also, in many cases, tardive dyskinesia telehealth appointments are less expensive compared to in-person visits with your doctor.
Perhaps most importantly, virtual doctor visits include many of the same services as in-person appointments. During a virtual doctor visit, your doctor may refill prescriptions, screen you for other health conditions, provide counseling or education about tardive dyskinesia, or answer any questions you may have.
If you've never seen a virtual tardive dyskinesia doctor, you may wonder how you can get the most out of your visit. Following a few simple tips can put you on the right track:
Check your technology. Most people use their smartphones, computers, or tablets to conduct virtual office visits with their doctors. Before your scheduled appointment, be sure your technology, including your internet connection, is working properly so you get the most out of your time with your doctor.
Pick a quiet place. Just like an in-person visit, a telehealth appointment allows you to discuss personal health information with your doctor. Try to find a quiet, private place inside your home so you can share information freely without worrying if others will overhear. It's also a good idea to minimize potential distractions during your appointment. This may mean turning off smartphone notifications or apps that may make noise.
Have your information handy. Your doctor may ask for your insurance information, medication list, or other personal information when your appointment starts. Be sure to have this information close by so you can answer these questions quickly and accurately.
Write it down. It can be easy to forget important issues you'd like to talk about. Making a list of topics you'd like to discuss or questions you'd like to ask helps you get all the information you need during your visit. Keep pen and paper handy to jot down recommendations and additional information provided by your doctor.
Make a symptom list. Your doctor will likely want to know what exact symptoms you're experiencing, and whether they've gotten worse over time. Create a symptoms list to keep track of this information so you can share it with your doctor.
Bring someone you trust. If you'd like, it can be helpful to have a family member or close friend sit in on your virtual doctor visit. This person can help you remember to share important updates with your doctor, take notes, or ask questions.
An online appointment with your tardive dyskinesia doctor can help keep you connected to your care team while also protecting you from infectious illnesses. It's easy to prepare for a telehealth appointment, and you may find you prefer this method of checking in with your doctor between office visits. If you're interested in using telehealth, ask your doctor how you could benefit from this service and whether or not this method would be a good idea to include in your treatment plan.
Was this helpful?