Be Ready to Help During a Schizophrenia Relapse: Have a Crisis Plan
Was this helpful?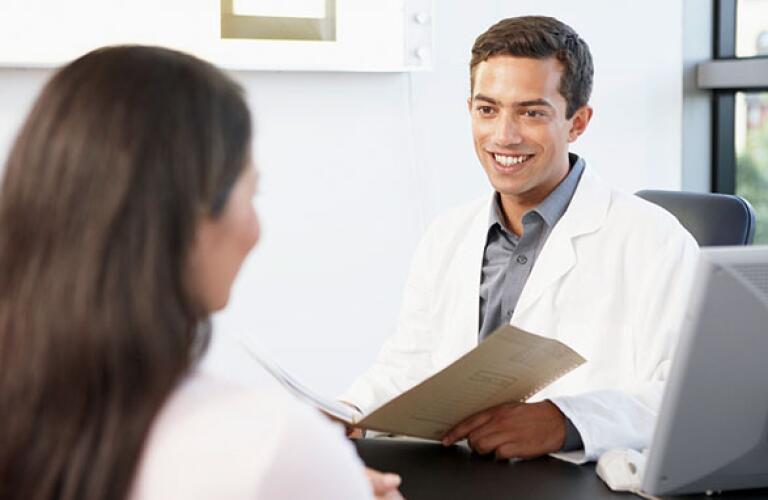 If your loved one has schizophrenia, it's important to be prepared in the event a relapse or acute psychotic episode occurs. Unfortunately, relapse among people with schizophrenia is common. Encouraging your loved one to take his or her antipsychotic medications regularly can greatly reduce the risk of relapse, but it isn't foolproof. Having a crisis plan in place is necessary to ensure that if an event happens, your loved one gets the help he or she needs.
How to Put Together a Plan
A crisis plan gives you the resources and tools to make quick decisions if your loved one is at risk. And it offers comfort to everyone involved that there is an agreed-upon plan to follow. It's important that the person who struggles with schizophrenic symptoms be involved in developing the plan, since it gives the person a voice in how he or she is cared for.
A crisis plan should include:
Symptoms that indicate your loved one is no longer in control. Examples include not sleeping, social withdrawal, increasing paranoia, deteriorating personal hygiene, and/or increasing hostility.
A list of people your loved one has chosen to care for him or her in the event of a crisis.
Emergency contact names and numbers, including doctors, therapists, and the police. Remember, if your loved one is very ill and not willing to go to the hospital, professional backup and support may be needed. In those cases, call 911.
The address and phone number of the hospital to go to for emergency psychiatric admission. Hospitalization may be necessary to help your loved one regain control from a psychotic episode and to ensure his or her safety.
An emergency medical form that includes a list of all health problems, all medications your loved one is taking and any allergies.
A list of friends or relatives who have agreed to take care of children, other dependents, or pets during the crisis.
A list of things people should do to help your loved one feel better. Examples may include speaking with a calm voice, allowing him or her to pace, turning on music, avoiding physical contact, listening without criticizing, and avoiding eye contact.
Once the plan is created, make copies and keep it handy. Review the plan with everyone involved, including your loved one. Remember, people with schizophrenia are rarely dangerous, even during a psychotic episode. But a crisis plan is a positive tool to help transition out of a crisis as smoothly and quickly as possible.
SAMPLE CRISIS PLAN
Identifying a Crisis Situation
It can be difficult to know when to use a crisis plan. Below at left is a description of your loved one when he or she is stable and in control. At right is a description of when he or she is out of control and needs help. Follow the crisis plan during times when your loved one is not in control.

How do I look when I am healthy and stable?

How do I look when I am unstable and not in control?

Support System

In an emergency or crisis situation, I may not be able to take care of myself. During these times, I appoint the following people to make health and/or mental health decisions on my behalf (in order of preference):

1.

2.

3

I DO NOT want the following individual(s) to make decisions regarding my health and/or mental health in an emergency or crisis situation.

1.

2.

3.

The following are names and contact information of individuals in my support system who can help with other tasks if needed (child or pet care, errands, paying bills, etc.):

Name:

Relationship:

Contact information:

Medical Information

Below are the doctors and mental health professionals I am currently seeing:

Physician name and role in my medical care

Contact information

Below is the list of medications (both prescription and over-the-counter) that I currently take:

Drug name

Dosage and frequency

This is my pharmacy information:

I am allergic to:

1.

2.

3.

4.

5.

Care Strategy

I would prefer to be treated at these hospitals:

1.

2.

I would prefer to AVOID these hospitals:

1.

2.

Things others can do to help me feel better:

1.

2.

3.

4.

5.

6.

7.

8.

Things others should AVOID because they make me feel worse:

1.

2.

3.

4.

5.

6.

7.

8.
Note: Sample plan adapted from Mental Health America.
Was this helpful?