Battling Substance Abuse in Schizophrenia
Was this helpful?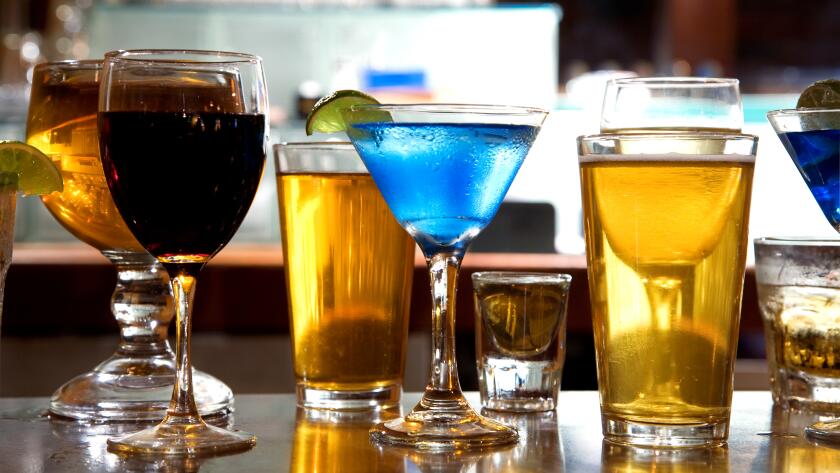 If your loved one has schizophrenia, it's not unlikely that he or she is dealing with some kind of substance abuse problem, too. Research shows that a majority of people with schizophrenia abuse alcohol, nicotine, or illegal drugs. And that can cause a host of problems—from difficulty staying on a medication plan to serious health concerns.
Most experts agree that substance abuse does not cause schizophrenia. However, abuse of alcohol and illicit substances can worsen the symptoms and outcome of schizophrenia. Importantly, it is possible for people with schizophrenia to overcome addiction. By helping your loved one break the habit, you can help him or her feel better and live a longer, more productive life.
People with schizophrenia are significantly more likely to suffer from a substance abuse problem than those without the illness. In fact, 75 to 90 percent of people with schizophrenia are addicted to nicotine. And up to 50 percent are dependent on alcohol or illegal drugs.
Experts don't completely understand the link between schizophrenia and substance abuse. Some believe that people with schizophrenia use these drugs as a way to make themselves feel better. But other experts, including Andrew Chambers, M.D., associate professor of psychiatry at Indiana University School of Medicine, refute that theory.
"Some drugs have been shown to actually increase psychotic symptoms and decrease the effectiveness of medication," explains Dr. Chambers. "As a result, substance abuse is not helping users feel better. They use drugs because they are addicted. They can't control it. People with schizophrenia have changes in their brain that make them much more vulnerable to addiction. These changes also increase the severity with which they experience addiction.
Dr. Chambers explains that people with schizophrenia and other mental illnesses have a smaller hippocampus than others. The hippocampus is an area of the brain responsible for short- and long-term learning and memory. It's also directly wired into networks that control decision-making and motivation where addiction occurs.
Neurons in the hippocampus are shaped, arranged, or interconnected abnormally in people with mental illnesses. Dr. Chambers believes this rewires not only how they think and feel emotionally, but also how they respond to addictive substances.
"Understanding that people with mental illness are predisposed to addiction is important. We shouldn't turn a blind eye to their use of nicotine, alcohol, and other drugs. It isn't entirely their choice, and these drugs cause much more harm than benefit to them," says Dr. Chambers, who is currently conducting research on schizophrenia and substance abuse. "We should offer them help just as we would to anyone with an addiction."
Why Getting Help Is So Important
Research shows that substance abuse can have a direct impact on schizophrenia symptoms. This happens for many reasons. Substance abuse of any kind can decrease the effectiveness of schizophrenia medication. Even smoking can reduce the blood levels of certain antipsychotics, such as clozapine or olanzapine.
Certain drugs—such as marijuana, cocaine, amphetamines, and PCP—can make psychotic symptoms worse. In addition, people with schizophrenia who use alcohol or drugs are less likely to follow their treatment plan.
Substance abuse also hurts people with schizophrenia in other ways. For example, those with addiction problems make more trips to the emergency room and are more likely to be homeless or in prison. They also have a shorter lifespan, on average, compared to the rest of the population, largely because of high smoking rates.
Whenever possible, help your loved one avoid trying addictive substances. If he or she is currently battling an addiction, seek out a physician who understands and treats both schizophrenia and substance abuse.
Integrated treatment for schizophrenia and substance abuse is important. For example, many general addiction programs use group therapy as a primary treatment. People with schizophrenia may not participate well in a general social environment.
In addition, because of their underlying illness or medications, people with schizophrenia may have difficulty communicating accurately to health care professionals about their substance use. They may also experience unusual or exacerbated symptoms of intoxication or withdrawal. Finding an addiction program that understands your loved one and their psychiatric illness will likely lead to greater success.
People with mental illness are predisposed to addiction: up to 50% of people with schizophrenia are dependent on alcohol or illegal drugs.

Substance abuse can reduce the effectiveness of schizophrenia medications, and certain substances can make psychotic symptoms worse.

People with schizophrenia may not participate well in general addiction programs with group therapy.

Find an addiction program that understands psychiatric illness.
Was this helpful?