What Rheumatoid Arthritis Does to Your Heart
Was this helpful?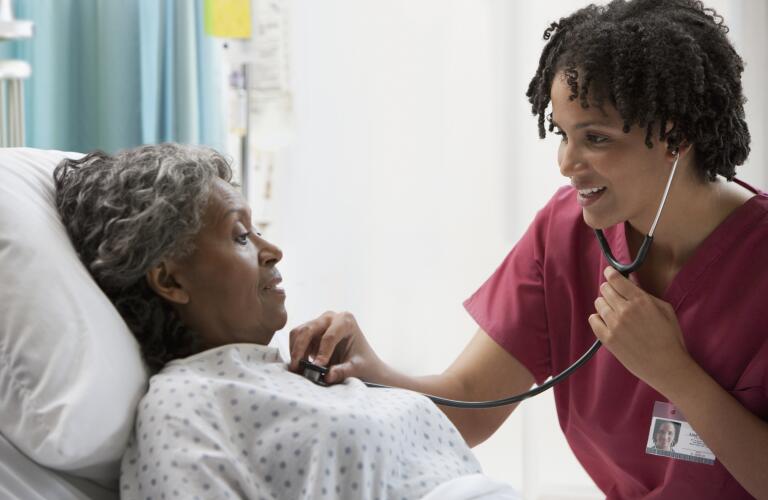 When you have rheumatoid arthritis (RA), you're sure to notice any painful, swollen joints. But it's important not to overlook what's happening in the rest of your body, too, including your heart and blood vessels.
Higher Risk of Heart Disease
For people with RA, a disease that causes joint inflammation, the risk of dying from cardiovascular disease is up to 50% higher than in the general population. In fact, cardiovascular disease is actually the number one cause of premature death in people with RA.
That doesn't mean you're automatically doomed to have a heart attack, however. Even if you have RA, there's a lot you can do to reduce your risk. Two keys to protecting your heart are reducing body-wide inflammation and choosing a heart-smart lifestyle.
Inflammation and Atherosclerosis
RA inflames the joints, but its effects don't stop there. People with RA may also have more widespread inflammation throughout their bodies, which can affect the body's organs and tissues.
Long-lasting inflammation can damage the endothelial cells that line the insides of arteries. The damage promotes the development of plaque—a buildup of cholesterol, fat, calcium, and other substances in the blood. Over time, plaque hardens and narrows the arteries, limiting the flow of oxygen-rich blood. This condition, known as atherosclerosis, can cause heart disease if it occurs in the arteries to the heart.
Enough to Give You a Heart Attack
RA has been linked to several kinds of heart problems, including:
The Ticket to a Healthier Ticker
In general, the more severe your RA, the greater your chance of developing heart problems. To protect your heart, it's important to get inflammation under control. And the sooner you can do this the better, because the risk of having a heart attack goes up within the first year after being diagnosed with RA. Work with your doctor to find the arthritis treatment that's most effective for you.
To further reduce your risk of heart problems, stay physically active, eat a balanced diet, maintain a healthy weight, and don't smoke. Ask your doctor or a dietitian for suggestions on making lifestyle changes successfully.
High blood pressure, unhealthy cholesterol levels, and diabetes only add to your risk of developing heart disease. If you need medication to treat any of these conditions, be sure to take it as directed.
RA Medicines and Your Heart
Unfortunately, some medications used to treat RA might actually put your heart in greater jeopardy. On balance, these medications are still helpful for many people. But the risks and benefits of these medications should be carefully weighed with your doctor:
Other RA drugs can have a positive impact on cardiovascular health:

Talk with your doctor about the heart health risks and rewards of your arthritis medication. Living well with RA isn't just about caring for your joints. It's also about giving your heart some much-needed TLC.

Was this helpful?