SOCIAL VOICES

Tips for Parenting With Rheumatoid Arthritis

Was this helpful?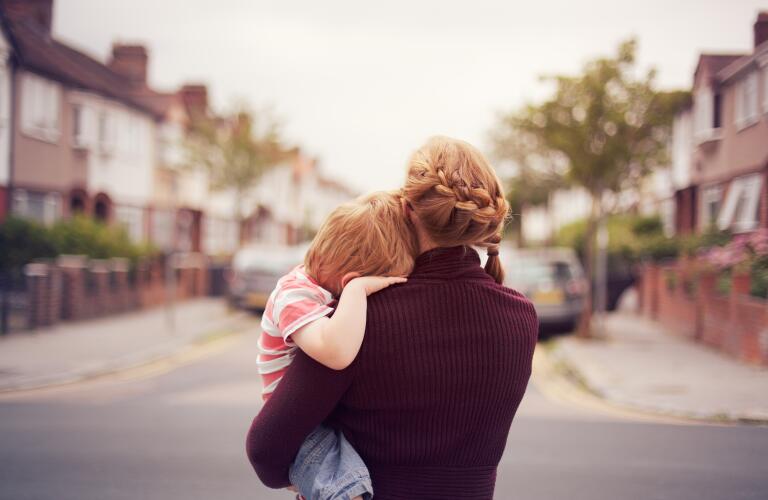 Some of the difficulties common with rheumatoid arthritis (RA) can make living with the disease and parenting especially challenging. From parents of toddlers who enjoy playing on the floor with their little ones to parents of teens who join camping trips, it's usually tougher with RA.
After living with RA for many years, and figuring out how to be the parent I want to be despite the challenges of the disease, I've learned that extra patience with yourself, plus a little thinking outside the box, can help improve parenting with a chronic illness.
A Few Parenting Tips to Get You Started
Focus on what really matters. It's not whether you can play soccer (if you can't anymore), but that you share their interest—the joy of the game.

Accept a new normal. What really matters to a child? Is it a perfect parent who provides a perfect home, meals, and activities? Or is it a parent with whom you share a warm and caring relationship? According to researchers, accepting a new normal is part of the process of managing a chronic condition.

Share what's age appropriate. Older children can be told as much as they understand. It makes sense to explain when your knee is swollen that you're having trouble climbing stairs, or when your eyes are red that they're sore because of your RA. A teen may enjoy driving you to an infusion and chatting over lunch afterwards. Yet a baby only cares that he's on his momma's lap, not whether she needs help to pick him up.

Let them grow into new responsibilities that help you too. My young children used to carry my purse or push the grocery cart. They felt important and they were a great help. When my own RA became full blown, my teens washed dishes and cleaned bathrooms. And all of my kids learned to cook by being a sous chef, assisting me in the kitchen and washing and cutting food.

Worry can create a more stressful environment even if you're not saying anything about the RA to your kids. Children do better when their parents are confident.

Be realistic. If you can't go on a field trip hiking through the woods right now, be honest and find something else you can do with them instead. Maybe you can take them to a movie or do an escape room together.

Do what you can. It will be meaningful even if it's very simple. When my teenage son took a big fall from his skateboard, I sat for hours holding ice packs on his swollen foot.

Steer clear of guilt. Having RA is nothing to feel guilty about. But feeling guilty because your child has a "sick" parent can lead to poor parenting in other ways. It could prompt you to relax limits or overindulge children. You're still the parent and you've done nothing wrong.
View Rheumatoid Arthritis and Parenting as an Opportunity
I chatted with mom of two and school administrator Shannon Young, Ed.D. who does not see her disease as an obstacle to being a good parent: "Remember to be kind to yourself and not guilt yourself for the things you are unable to do. What our kids want the most is our undivided attention and we can give them that even on a horrible day that we can't move much. We can spend some time reading with them, watching a movie or telling stories. Those are the things they will remember." Good parenting with RA is certainly within reach. Kids are not missing anything if they have the love and attention they truly need.
Was this helpful?