Rheumatoid Arthritis Treatment: The Sooner, the Better
Was this helpful?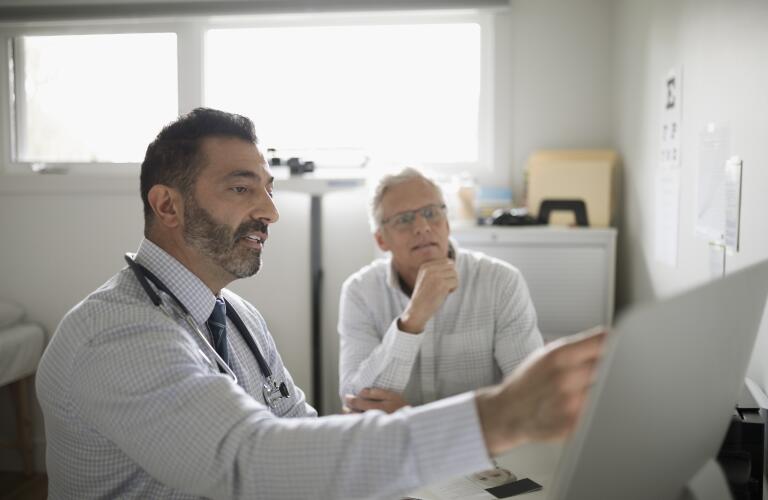 Doctors have learned a lot about how to treat rheumatoid arthritis (RA) in the last 30 years, and there are now many more treatment options to help you manage the condition. There is still no cure, but the chances of going into remission are good. Remission means having no signs of active disease. That's a big change.
A recent study found that people with RA treated with the combination of RA drugs adalimumab (Humira) and methotrexate within three years of their diagnosis had a 50% chance of being in remission within two years.
This study supports other studies showing that there is a chance to stop RA in its tracks if you treat it early and aggressively. For instance, a 1985 study at the Hospital for Special Surgery in New York City found that 25% of people who needed knee joint replacement surgery had RA. In 2007, only 5% of these surgeries were performed on RA patients. Early diagnoses, better medications, and aggressive treatment are working.
The RA Window of Opportunity
RA causes joint swelling, stiffness, and pain because your body's defense (immune) system is not working correctly. With RA, your immune system attacks the normal tissues in your joints, causing swelling and irritation. With time, this inflammation can cause permanent damage. Patients with active RA feel sick. They lose weight, feel stiff and achy, and sleep poorly. RA also can damage non-joint parts of the body like the skin, heart, eye and lung.
Once RA causes destructive changes in your joints, there is no way to undo them. The goal of treatment is to prevent those changes. For most patients, there may be a window of opportunity of about two years when treatment can be started to prevent joint damage. The medical specialists who treat RA, called rheumatologists, now try to reduce the inflammation caused by RA to zero or close to zero as soon as possible after diagnosis. That's why early diagnosis and treatment are so important.
Early treatment is important for anyone with RA, but it is even more important if you have a type of RA that is very aggressive and destructive. Doctors have a way of predicting who needs more-aggressive treatment.
Anti-CCP is a specific type of antibody found in about 50 to 70% of people with early RA. If you have RA, your body may make these antibodies in response to proteins in your blood caused by the disease. Anti-CCP may even be found in people who don't have symptoms yet.
Detecting these antibodies with a blood test is crucial because studies show that having anti-CCP antibodies puts you at higher risk for the type of RA that progresses rapidly and causes more damage to your joints.
There is no one-size-fits-all treatment for RA. You will need to work with your rheumatologist to find the right combination of drugs. The drugs you take may change over time. Here are the basics:
Treatment starts with disease-modifying anti-rheumatic drugs, or DMARDs, which relieve symptoms and slow progression of RA.

You may take DMARDs along with nonsteroidal anti-inflammatory drugs, or NSAIDs, and low-dose steroids to decrease inflammation.

If you don't respond to first-line medications (DMARDs, NSAIDs, and low-dose steroids), your rheumatologist may add biologic agents, or biologics. These drugs, such as Humira, Enbrel, and Rituxan, change the way your body's immune system works.
Treatment of RA has vastly improved in the past 30 years.

Studies show that early treatment is the best way to prevent joint damage.

There is no cure for RA, but there is a good chance of going into remission.

Start working with your rheumatologist as soon as possible to find the best combination of treatments for you.
Was this helpful?