Rheumatoid Arthritis: Prognosis and Life Expectancy
Was this helpful?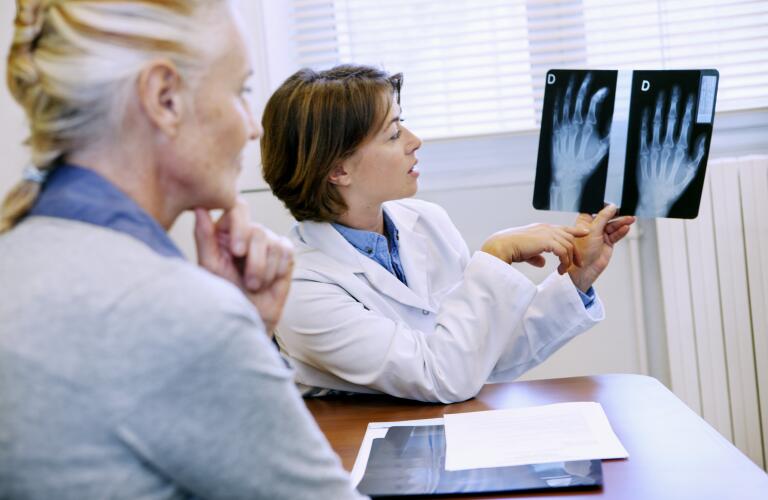 Rheumatoid arthritis is an autoimmune condition that inflames the lining of the joints and, over time, can also damage organs, including your heart and lungs. The life expectancy of people with RA has increased significantly over the past two decades with the introduction of new treatments, but RA is still associated with a shorter life expectancy of up to 10 or 15 years for some people. The prognosis varies according to an individual's general health, lifestyle, and treatment plan. Today's effective treatments can slow the progression of the disease for many people, reduce joint damage, and lower the likelihood of other complications.
Rheumatoid arthritis is a complex disease that is associated with other serious health conditions. If you have RA, monitoring and treatment by your medical team will help manage the higher risk of complications and conditions, including:
Nodules: movable, firm lumps or bumps around the joints, which affect about 20% of people with RA

A combination of medication and lifestyle choices can improve individual prognosis and life expectancy in people with rheumatoid arthritis. If you are diagnosed with RA, it's important to follow your treatment plan, go to follow up visits, and choose healthy lifestyle options.
Medications for RA include:
DMARDS: disease modifying antirheumatic drugs, including biologics, which are genetically engineered drugs that may reduce inflammation and slow disease progression. They can make you more susceptible to infection.

Methotrexate: an immunosuppressive drug that can be given in conjunction with other RA medication

Steroids: injections or pills that reduce inflammation
Non-medication treatments and lifestyle choices that can benefit people with RA include:
Anti-inflammatory diets, such as Mediterranean or vegan diets

Staying active, but also allowing your body to rest after increased activity

Avoiding tobacco

Drinking less alcohol, since alcohol puts additional stress on the liver already at risk due to strong RA drugs
Rheumatoid arthritis treatment can be effective and even lead to remission, when there is little or no disease activity. Remission is more likely when treatment begins early and is accompanied by a healthy lifestyle, but relapses do occur. Work closely with your doctor to communicate your symptoms and follow all medical advice to enhance your quality of life and help improve your prognosis if you have rheumatoid arthritis.
Was this helpful?