Rheumatoid Arthritis and Brain Health
Was this helpful?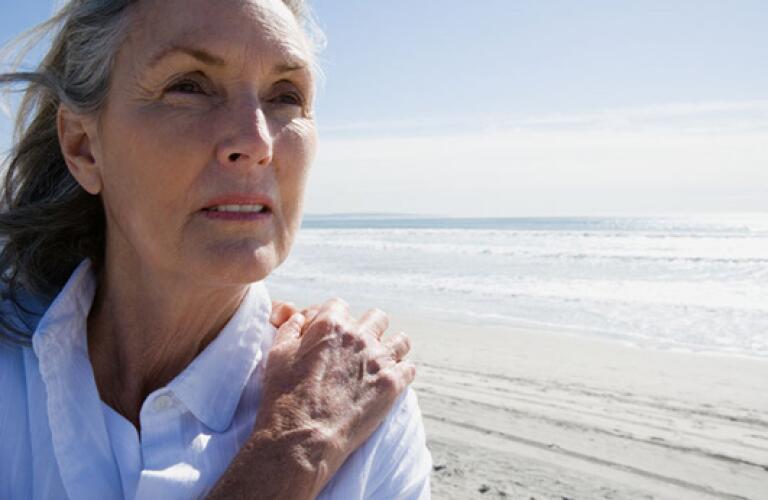 Do you sometimes feel like your thinking is cloudy? Do you have trouble making decisions or solving problems? Don't worry—you're not going crazy! Many people with rheumatoid arthritis (RA) experience this fuzzy-headed feeling. Some people call it brain fog.
Studies show that about 30% of people with RA experience thinking problems such as difficulty paying attention, making decisions, and concentrating. A significant number of people with RA also report memory trouble.
If you tell your doctor you have brain fog, he or she might rename it to "cognitive impairment" or "cognitive dysfunction"—medical terms that mean your thinking isn't as sharp as it should be.
How Rheumatoid Arthritis Affects Thinking
There isn't a single, simple explanation for why people with RA experience brain fog. Many different factors play a role. Here are a few things that may contribute to thinking and memory difficulties in people with RA:
Cardiovascular disease risk factors. These risk factors include high blood pressure, high cholesterol, smoking, and obesity. Having just one of these risk factors combined with RA increased the odds of cognitive impairment by 60%, according to a study in Arthritis Care & Research.

Depression. Some research suggests that RA pain may lead to depression, which is known to decrease cognitive function.

Fatigue. Fatigue is a common RA symptom. A 2013 study of people with RA found that as fatigue worsened, so did scores on attention tests.

Oral corticosteroids. Also called oral glucocorticoids, this type of medication is used to treat rheumatoid arthritis. Side effects may include difficulty concentrating and memory problems. Talk with your doctor about the benefits and risks of corticosteroids.

Pain. In a study in the Clinical Journal of Pain, people with RA who reported high levels of pain had poorer performance on attention and memory tests.
What You Can Do to Sharpen Your Brain
If you're having a hard time making decisions, your thinking feels slow, or you often forget things, talk with your doctor. Ask him or her if your trouble concentrating could be related to your arthritis.
The following measures may also help keep your brain sharp:
Get active! Experts say that physical activity may improve the quality of thinking in people with RA. In fact, research shows that just 20 minutes of moderate exercise helps you think better.

Talk with your doctor if you often feel depressed or anxious. Good emotional health may decrease the effect brain fog has on your life.

Work with your doctor to make sure your cardiovascular disease is well-managed, if you have it. If you have high blood pressure or high cholesterol, talk with your doctor about how you can lower your numbers.
You can also ask your doctor for ways to protect or improve your thinking. He or she may recommend programs or activities that could help your memory.

Many people with rheumatoid arthritis (RA) have difficulty paying attention, making decisions, concentrating, and remembering things.

There are many reasons for these cognitive problems, including depression, fatigue, pain and medications.

Talk with your doctor about ways to keep your brain sharp. Options include exercise, emotional health treatment, and management of cardiovascular disease.
Was this helpful?