Rheumatoid Arthritis and Alcohol
Was this helpful?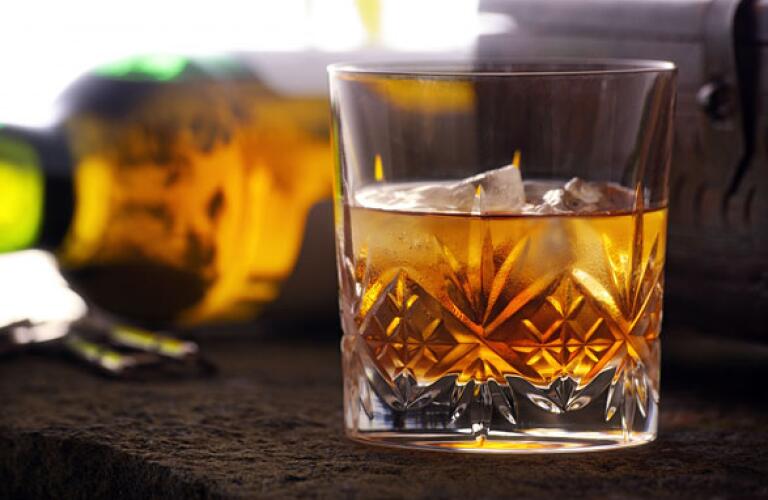 For years, the RA experts have debated about the link between alcohol and rheumatoid arthritis. On one hand, many studies show that moderate alcohol use may protect you against RA or ease your symptoms. On the other hand, alcohol can increase your risk of RA complications and may interact badly with some RA drugs.
Recent studies have added fuel to the fire. Research published in the journal Rheumatology found that people with RA who said they drank frequently had less severe RA symptoms compared to people with RA who said they rarely or never drank alcohol.
Another recent study done in Sweden found that women who had more than three alcoholic drinks a week, for at least 10 years, cut their risk of developing RA by 50%. Researchers think alcohol may 'turn down' the body's immune system and reduce inflammation. This sounds logical because RA is a disease in which a disordered immune system attacks joint tissue and causes inflammation. But before you pop that cork, know that RA experts still urge caution, despite these findings.
Although most RA experts agree that drinking alcohol in moderation is probably safe and may even prevent some symptoms of RA, heavy drinking is not recommended. Alcohol in moderation means no more than one drink a day for women and two drinks a day for men.
Here are the dangers of heavy alcohol use:
Falls. RA symptoms, such as poor balance, weakness, fatigue, and stiffness, can contribute to falls. Drinking alcohol can increase the risk of these dangers.

Osteoporosis. Osteoporosis, a condition that causes thinning bones, is a known complication of RA. People with RA are at higher risk for osteoporosis because of being inactive due to painful RA symptoms, and from taking steroid medications over the years. Studies show that drinking alcohol may increase bone loss.

Nonsteroidal anti-inflammatory drugs (NSAIDs). These drugs are commonly used to reduce RA pain and swelling. The biggest side effect of these drugs is stomach bleeding. Alcohol can also cause stomach bleeding, making alcohol and NSAIDs a bad combination.

Methotrexate. Liver damage is the most serious side effect of this commonly used disease-modifying drug for RA. Alcohol is also toxic to the liver, so you do not want to mix these two.

Muscle weakness. RA symptoms like pain and stiffness can lead to muscle loss. Studies show that chronic alcohol use can break down muscle tissue, causing muscle wasting.

Smoking. Smoking may increase your risk of developing RA, and affect the severity of RA once it develops.

Sleep. Getting enough sleep is often a problem for people with RA because pain and stiffness can make it difficult to sleep comfortably. Fatigue is another major RA symptom, so getting the sleep you need is important. Alcohol may disrupt sleep and make fatigue worse.

Depression. RA can cause depression because it is a chronic, painful condition. Alcohol acts as a depressant which can compound symptoms of depression.
The bottom line on alcohol and RA is moderation. Alcohol is not a substitute for RA treatment. Ask your doctor how much alcohol is safe for you, especially if you are taking medication for RA. Don't drink any alcohol until you have checked with your doctor.
Studies have found that drinking a moderate amount of alcohol may help prevent or decrease RA symptoms.

Experts warn that people who have RA must use alcohol cautiously.

Too much alcohol can contribute to RA complications such as falls, weakness, fatigue, and depression.

Alcohol may interfere with some common RA medications.

Ask your doctor how much alcohol is safe for you before you drink.
Was this helpful?