How to Quit Smoking – Once and For All
Was this helpful?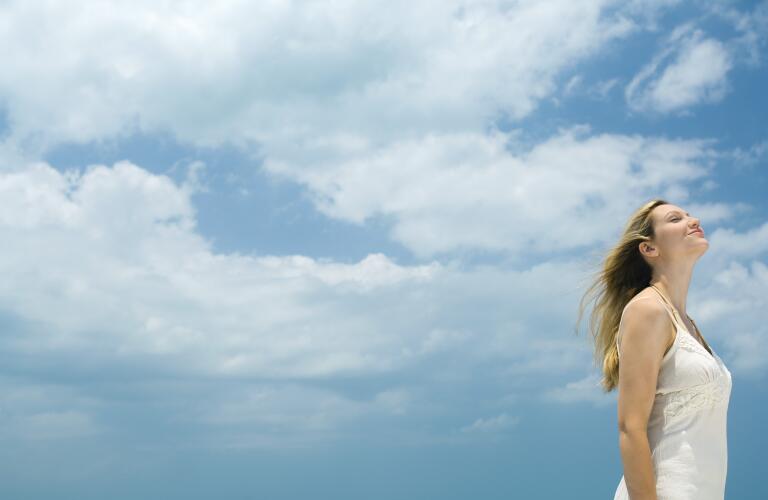 You already know smoking is bad for your health. You know quitting would increase your energy and decrease your risk of a heart attack, stroke and cancer. You also know exactly how hard it is to quit, because your past efforts have been less-than-successful.
Take heart: You CAN stop smoking and enjoy the benefits of a smoke-free life. Research shows many people attempt quitting multiple times before stopping once and for all. Odds are you've learned something important about yourself and your smoking habits from each and every "failed" attempt. Use that knowledge and the most scientifically sound smoking cessation strategies to say goodbye to cigarettes forever.
All health insurance plans are now required to cover some stop smoking services, so help might be closer—and cheaper—than you think. Here are three of the most popular and effective smoking cessation strategies.
As you know, smokers' bodies develop a physical dependence on nicotine. That's why people who try quitting cold turkey develop uncomfortable withdrawal symptoms, including anxiety, drowsiness or difficulty sleeping, nightmares, headaches, dizziness, anger and depression. Nicotine replacement therapy helps smokers avoid these symptoms.
Nicotine patches, sprays, inhalers, lozenges and gums give the user a controlled dose of nicotine. Some products—such as nicotine patches—provide a steady dose of nicotine over time. Others—such as lozenges and gum—can be used when cravings hit.
According to a review of over 150 studies, nicotine replacement therapy increases the likelihood that a person will stop smoking by 50 to 70%. Want to further increase your chances of success? Talk to your healthcare provider before initiating nicotine replacement therapy. Heavy smokers may require a larger-than-normal dose, and combining short- and long-acting replacement therapies may be more effective than using either one alone. Your healthcare provider can help you figure out what to use when.
Some oral medications can increase your chances of quitting too. Varenicline (Chantix) and bupropion (Zyban) are both FDA-approved for smoking cessation. Chantix interferes with the nicotine receptors in the brain, so you'll feel less pleasure when you smoke (which helps control cravings and generate disinterest in the habit). It also decreases nicotine withdrawal symptoms. Zyban also reduces cravings and withdrawal symptoms.
Both of these drugs are prescription medication, so you'll need to see a healthcare provider before you can start either one. Both should be started one or two weeks before your planned quit day. Most people take the medication for about 12 weeks; your provider may recommend an additional 12 weeks or so to increase the chances you'll stop smoking for good.
Prescription medication can be used with nicotine replacement products. Talking honestly with your healthcare provider about your smoking history, triggers and previous quit attempts will help your care provider provide the medical support, monitoring and recommendations you need to finally quit.
Smoking is a habit, and it's hard to change habits without a concrete plan and support system. That's where stop smoking programs come in. These programs help smokers address triggers and plan for a smoke-free life. They also connect smokers with others who are trying to quit and people who have successfully kicked the habit.
Stop smoking programs come in a variety of forms and formats. All 50 states and the District of Columbia offer free, telephone-based stop smoking programs that link people with trained counselors. Research shows people who use these services are twice as likely to be successful at quitting as people who try to go it alone.
A lot of hospitals, healthcare organizations, workplaces and communities offer in-person stop smoking programs too. Two of the most popular include Freedom From Smoking , an American Lung Association program, and Nicotine Anonymous, a 12-step program patterned after Alcoholics Anonymous. Freedom From Smoking and NicA both offer online support as well.
Quitting smoking may seem overwhelming and impossible, but it's not. Talk to your doctor and reach out to the resources below. With support and science on your side, you can soon be smoke-free.
Stop Smoking Resources
National Cancer Institute's Smoking Quitline: 1-877-44U-QUIT
American Lung Association's HelpLine: 1-800-LUNG-USA
Was this helpful?