What to Expect With a Telehealth Appointment for Psoriatic Arthritis
Was this helpful?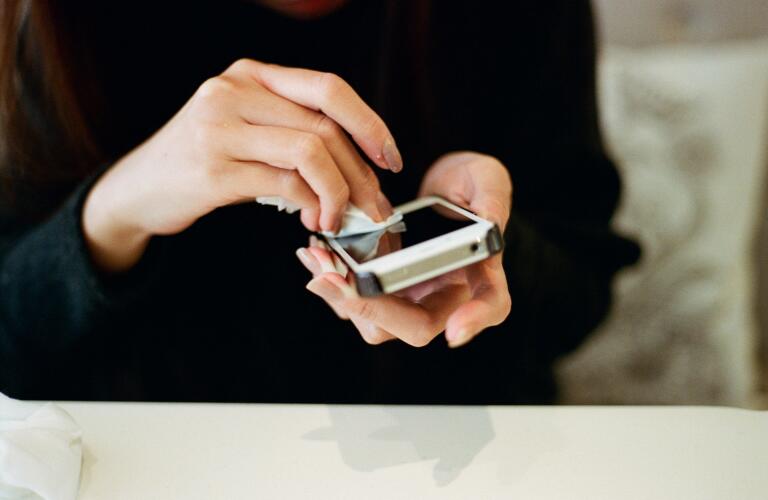 If you have psoriatic arthritis, it's important to stay in touch with your rheumatologist to help you manage your condition, relieve pain, and slow down disease progression. When you can't make it to the doctor's office, there's still a way to check in with your rheumatologist. A growing number of doctors are now seeing patients virtually, thanks to the help of telehealth technology. Your telehealth visit can be conducted via phone call or video chat, and you may even be able to connect with your doctor over text message as part of your care. Perhaps the biggest advantage of a telehealth visit with your doctor is the convenience factor. Here's what to expect from your first telehealth visit with your doctor.
Connect with your doctor without leaving your house.
In many cases, rheumatologists prefer seeing their patients in person, so they can examine swollen joints, order bloodwork, or run other tests, if need be. But virtual doctor visits are more common than ever and are a great option when you can't get to the doctor's office in person.In many ways, a telehealth visit is similar to a face-to-face visit. Your doctor will want to know how you're feeling and will ask you if you're experiencing pain in new areas or side effects from your medications. You'll also discuss whether you feel your current treatment plan is working effectively to help you manage your symptoms.
Of course, the logistics of a telehealth visit are very different. Instead of traveling to your doctor's office, you get to log in and chat with your doctor from your home.
You will need to prepare in advance for your phone call or video chat. Prior to your first telehealth appointment, contact your doctor's office to learn what your appointment will entail. Typically, you'll need to download an app or register online through your doctor's website for your visit. Make sure you have the right equipment, such as a computer or device with a webcam and a microphone, as well as a good internet connection.
Before your visit, it can also be helpful to write down a list of your medications, any changes in symptoms, any side effects from medication, and questions you have for your doctor. You may want to keep a pen and paper handy to take notes during the call as well.
On the day of your telehealth visit, find a quiet space so you can chat with your doctor without any distractions, and make sure your phone, tablet, or computer is charged. It's a good idea to give yourself a few minutes before your appointment time to log in, just in case you have any problems connecting. Technological difficulties are always a possibility, so don't give up if you run into a glitch or two.
During your telehealth visit, don't be afraid to speak up and voice your concerns; that's why you're connecting with your rheumatologist. If you're experiencing any problems, say so. If you have any questions, ask them. This is your time with your doctor, so you definitely want to make the most of it.
You may have to schedule a follow-up visit in person.
Telehealth visits can be very appropriate for regular check-ins, but you may need to visit your doctor's office for specific concerns. At some point, you may notice another joint is starting to swell and become painful. Or perhaps you've developed some new pain in your back. Your doctor may want to examine you in person, especially if there's a possibility you'll need some new tests.
For example, your doctor might want to see you in person if your psoriatic arthritis seems to be progressing. Some meds will only address the pain and swelling but don't stop the progression of the disease itself. Your doctor might want to switch you to a different medication, such as a disease-modifying antirheumatic drug (DMARD), a biologic medication, or an oral treatment.
If you're not sure, just ask! Your doctor will be happy to talk to you about the appropriate next steps.
Was this helpful?