The Psoriatic Arthritis and Depression Connection
Was this helpful?
Studies show people with psoriatic arthritis are twice as likely to be depressed as patients with psoriasis alone.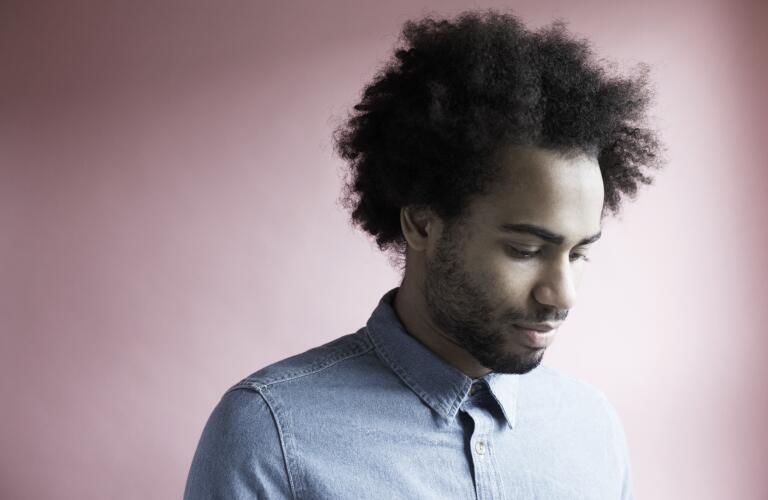 Psoriatic arthritis is a form of inflammatory arthritis that affects about 30% of people with psoriasis. With psoriasis, inflammation in the skin leads to raised patches of scaly skin, called plaques, all over the body. With psoriatic arthritis, inflammation in the joints causes stiffness, pain, and swelling.
Managing these conditions can be challenging, since they can greatly impact your quality of life. Fortunately, effective medications are available and many patients can live full lives free of plaques and joint pain. But finding the right treatment can be a long journey that takes its toll. Along with skin plaques and joint pain, many psoriasis and psoriatic arthritis patients experience depression; this is especially true for people with psoriatic arthritis. Studies show they're twice as likely to be depressed as patients with psoriasis alone.
Experts agree there's a strong link between psoriatic arthritis and depression. But it can be hard to tell if psoriatic arthritis causes depression, if depression causes psoriatic arthritis, or if the two frequently co-exist due to other factors. Logically, it makes sense psoriatic arthritis might lead to depression: when you're in chronic pain and are restricted from going to work, caring for your family, and performing regular self-care activities, it's not surprising you might feel depressed. Chronic conditions like psoriatic arthritis can cause fatigue, poor sleep, irritability, appetite changes, and social isolation—all factors that can contribute to depression.
But many experts assert physical changes in the body, not just changes in the environment, could be to blame for the high rate of depression among psoriatic arthritis patients. Some believe inflammation to be the culprit; psoriatic arthritis is an autoimmune disease, in which the immune system fights the body's own healthy tissues, causing inflammation that leads to joint pain and damage. Experts believe the same processes that bring on inflammation in psoriatic arthritis might also cause changes to the brain that affect emotions and raise the risk of depression. And depression is also thought to be linked to inflammation; studies show depressed people have much higher levels of inflammation than those without depression.
Higher inflammation throughout the body due to depression might contribute to the development of psoriatic arthritis. For example, research demonstrates people with psoriasis who are depressed are 37% more likely to develop psoriatic arthritis.
Of course, not everyone with psoriatic arthritis is depressed, so we can't say psoriatic arthritis is directly caused by depression, but elevated inflammation levels may play a role. We also know depression is associated with poor health behaviors, like unhealthy eating habits and a sedentary lifestyle—two factors that can contribute to the development of psoriatic arthritis.
Regardless of the chain of events, it's clear depression and psoriatic arthritis are commonly experienced together. Fortunately, today we have many medications to treat depression and psoriatic arthritis individually. But interestingly, sometimes a medication for psoriatic arthritis can also improve depressive symptoms, and vice versa.
We know depression makes people less likely to take their medications, so if they're prescribed a drug that improves depressive symptoms, they might be more likely to adhere to their psoriatic arthritis treatment, leading to better pain control. There are also several studies showing people in chronic pain can find pain relief while on antidepressant medications, but the cause of this is unknown.
On a physiological level, some psoriatic arthritis medications reduce levels of certain substances that cause inflammation, which are also thought to contribute to depression. Recent research shows patients with autoimmune diseases who took drugs blocking these substances saw improvements in depression symptoms compared to patients who took a placebo.
Depression can make a challenging condition like psoriatic arthritis even harder to live with. But medications are available that reduce symptoms and improve quality of life. Common symptoms of depression include feelings of sadness or hopelessness, angry outbursts, loss of interest or pleasure in normal activities, sleep disturbances, fatigue, changes in appetite, anxiety, trouble concentrating, and suicidal thoughts.
If you're experiencing any of these nearly every day for most of the day, talk to your doctor about treatment. If you have psoriatic arthritis, you're more likely to develop these symptoms, so be aware and proactive. With the right treatment and therapies, you can successfully control your depression and your psoriatic arthritis.
Was this helpful?