SOCIAL VOICES

The Importance of Listening to Your Body With Psoriatic Arthritis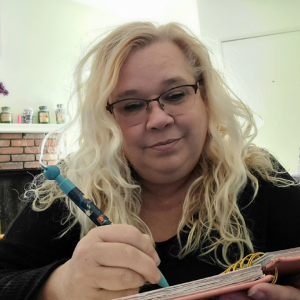 Living with psoriatic arthritis (PsA) requires constant attention—not just when a flare occurs or pain becomes inconvenient, but every day from the moment I wake to when I go to bed.
My attitude after receiving my diagnosis was one of refusing to allow PsA to control my life. For me, that meant not allowing it to change what I did, how I did it, or when I wanted to do it. Talk about unrealistic expectations! What finally triggered a change of attitude was realizing how much I had to gain by making my chronic illness a priority.
For many years, I lived a life of feast and famine. I would push and push until my body could no longer function, and then spend days in bed waiting for my body to recover. Ignoring the pain until it spiraled out of control was exhausting and no way to live–not just physically, but emotionally. I felt guilt over needing to cancel plans and anger for having to put my life on hold. Once I got past the notion that slowing down to address pain throughout the day was allowing the illness to control my life, I realized dealing with it sooner rather than later put me in control. It lets me enjoy the company of people I love and do the things I want to do for longer.
5 Tips For People With Psoriatic Arthritis From People With Psoriatic Arthritis
To create some balance, I began comparing my body to my car. If I ignore the check engine light when it first turns on, more will go wrong, it'll take longer to fix, and it'll cost more money. However, if I take it to a mechanic sooner, there is less damage, I get back on the road faster, and it's less expensive. Addressing PsA pain and symptoms as soon as I am alerted to them is no different. The sooner I address pain, the less likely I am to injure myself or allow the pain to increase to the point where I can't get out of bed. Being responsive to what my body's telling me allows me to function on a daily basis.
There is so much more to psoriatic arthritis than physical pain and a rash. Even with a treatment plan that significantly reduces pain and discomfort, it is important to be aware of and on the lookout for signs of other health conditions. PsA can increase the risk of many issues, so it's crucial to listen to your body–and not let any symptoms continue without action.
While the risk for cataracts goes up for everyone in their 40s, psoriatic arthritis increases the likelihood of developing them much earlier. For example, the average age for cataract onset or complications is usually between 70 and 80. However, like with many people with PsA, my optometrist wasn't surprised to discover the beginning of cataracts during my last exam. I am only 52, but because I have an optometrist who is knowledgeable about inflammatory conditions like PsA, we have a plan. Whether my vision has changed or not, I will have my eyes examined yearly and follow her recommendations.
Chronic conditions associated with PsA (also known as comorbidities) include but are not limited to the following:
Vision problems
Fatigue
Depression
Cardiovascular problems
Digestive issues
Kidney disease
If you have a physician who is knowledgeable about psoriatic arthritis in your corner, it can make a world of difference–not just in getting a diagnosis, but also in understanding what signs to look for and how to address them.
Psoriatic arthritis can interfere with your expectations of your life, but denying the reality of your diagnosis and ignoring your symptoms will only make things worse. With the right mindset, lots of support, and a healthcare team you trust, you can learn to live well despite your PsA.
Was this helpful?