The Impact of Weight on Psoriatic Arthritis
Was this helpful?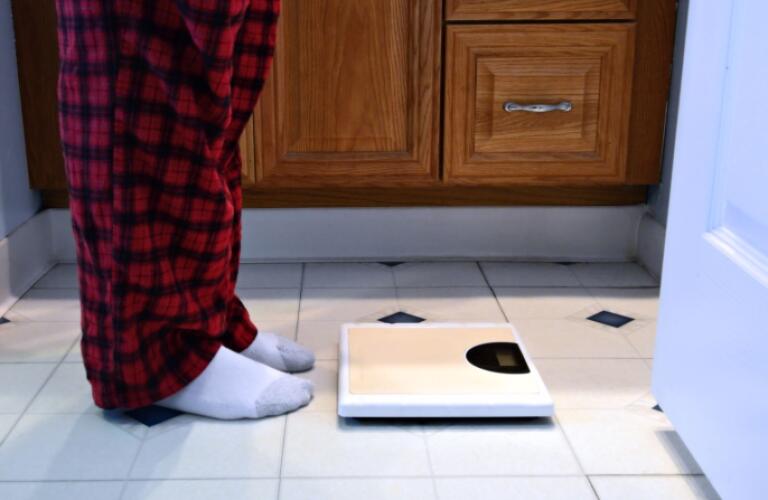 Psoriatic arthritis is a type of inflammatory arthritis that affects up to 20% of people who have psoriasis, a chronic autoimmune condition that makes skin cells grow faster than they should and build up in patches. When you have psoriatic arthritis, maintaining a healthy weight can benefit you in more ways than you might expect. It can reduce pain, help treatment work better, and control the disease faster.
Psoriatic Arthritis and Excess Weight
With psoriatic arthritis, certain proteins in your body trigger the inflammation that causes swelling, pain, and stiffness in your joints. Proteins in everyone's fat cells trigger inflammation, too. Inflammation rises as weight increases, and the result can be an inflammation overload that can be tough for anti-inflammatory treatments to fight.
5 Tips For People With Psoriatic Arthritis From People With Psoriatic Arthritis
Carrying extra weight also makes aching joints work harder than they have to. Maintaining a healthy weight can reduce pain, boost energy, and support greater mobility. In fact, even losing one pound of weight can take four pounds of pressure off your knees.
Weight Loss and Minimal Disease Activity
The main goal of psoriatic arthritis treatment is minimal disease activity, which is determined by:
How many joints are tender

How many joints are swollen

Degree of tenderness where tendons and ligaments attach muscle to bone

How much skin is affected by psoriasis

Your quality of life
Maintaining a healthy weight can help you get to the goal of minimal disease activity more quickly. According to one study, those with psoriatic arthritis who maintained a healthy weight were 65% more likely to achieve minimal disease activity within one year compared to those who were overweight.
Diet and Exercise When You Have Psoriatic Arthritis
Before you begin a new diet or exercise program, talk with your doctor. Ask what a healthy target weight would be for you. The Body Mass Index, or BMI, is often used as a starting point. It calculates your height relative to your current weight to arrive at one of four broad categories:
Underweight

Normal weight

Overweight

Obesity
Your doctor may recommend you work with a registered dietician to set parameters for daily calorie intake and to guide you on spending calories wisely for the nutrition you need.
Becoming more physically active can not only help you lose weight, but also help improve flexibility, build muscle strength to support joints, and increase your range of motion. Remember to get your doctor's advice before jumping in. You may need to begin with stretching and build up to weight training and aerobic exercise. If any exercise causes pain, stop immediately and let your doctor know.
Making changes to your diet and exercise routine may not seem easy at first, but there's a big payoff for those with psoriatic arthritis. Know the effort will get easier with time, and improvements in your symptoms will motivate you to keep going.
Was this helpful?