SOCIAL VOICES

Psoriatic Arthritis and Social Media

Was this helpful?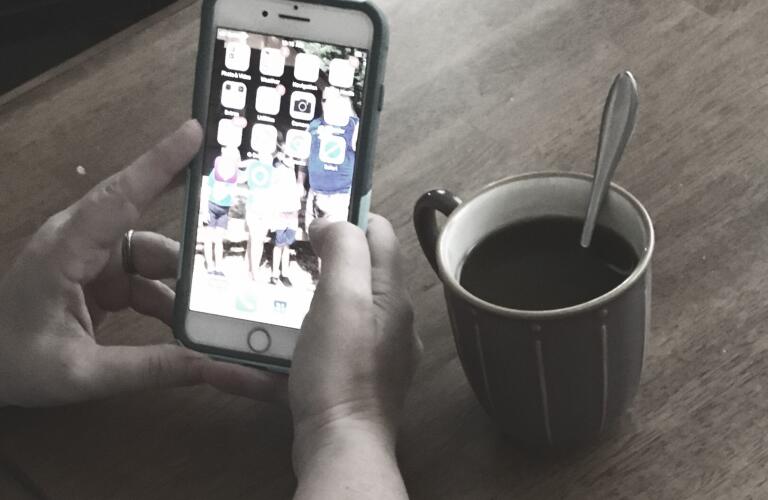 In my opinion, social media is a wonderful thing. It allows us to connect with people all over the world. We can find like-minded individuals, others with the same chronic conditions, and even far-flung relatives with whom we've lost touch as the years pass us by.
As someone with psoriatic arthritis, I have received amazing support and understanding from the chronic illness community via social media and it has made a remarkable difference in my mental, emotional, and physical health. Without access to social media, I would, without a doubt, feel very lost and totally clueless about how to make the best of my life with psoriatic arthritis. If you're unsure of where to start, here's what you should know.
It's true social media can have a negative effect on our overall self-esteem, body image, and even our relationships. Social media encourages us to compare ourselves to others, when we don't see the reality of their lives. However, when it comes to living with a chronic condition like psoriatic arthritis,in my experience, the benefits of online support greatly outweigh the potential negatives.
People with psoriatic arthritis who are active on social media tend to be radically vulnerable and honest about their struggles. It's a relief to see the real lives of others in similar situations. And it's not just the lows they're sharing; they also recognize and celebrate the triumphs. Although my friends and family are extremely supportive, finding someone to connect with who knows exactly what I'm going through has been a game changer. I've made life-long friends who truly "get" what my daily life is like with psoriatic arthritis because of social media.
Another plus of social media is getting access to people all over the world. If you're awake at 2am because of a flare-up that won't quit, there is likely someone else awake on the other side of the world that can lend a sympathetic ear. In addition, many countries manage psoriatic arthritis differently, and it can be very helpful to learn how people in other regions handle the challenges of this condition.
The psoriatic arthritis community on social media can also help give you practical advice. Not sure if the weird rash is something to worry about? Check with your psoriatic arthritis Facebook group to see if anyone else has dealt with it. What's the best way to soothe an aching joint? Ask your friends on Instagram. Thinking about trying alternative methods to manage your symptoms? Pull from the experiences of members of your online support group and get the best advice from experts on living with psoriatic arthritis: patients! The best advice I've come across hasn't come from my doctor's office, but from my online social media groups.
Unfortunately, you've got to learn to dodge the trolls. All throughout the world, there seem to be plenty of naysayers, Negative Nellies, and just downright nasty people. And social media is certainly no exception. If you inevitably encounter one such individual, it is best to follow the advice of every mom in the world: just ignore them and they will go away. Every social media channel allows you to block, unfriend, report, ignore, or simply scroll past posts or comments that offend your sensibilities. Take advantage of these tools and don't engage the enemy. No good will come of it.
It's also important to give as good as you get. Every one of us is at a different stage in our psoriatic arthritis journey, from the newly diagnosed to lifetime card-carrying members and everyone in between. We all have things to learn from each other. If you use social media to find support, encouragement, and advice, then it's only right that you offer those benefits to others as well. And by helping others, you're also helping yourself! When I'm feeling frustrated or useless during a flare-up, it helps me to remember there is someone else out there in a different place in their journey who might benefit from my knowledge and experiences. Don't be afraid to express yourself and get involved; it can be truly cathartic–not to mention rewarding–to help others dealing with similar challenges.
Despite the fact that there are many examples of how social media detrimentally affects our society, it has many benefits as well. It's a vital part of how I effectively manage my psoriatic arthritis and it's opened me up to a world of support, understanding, and hope within the psoriatic arthritis community.
Was this helpful?