How to Prepare for a Virtual Doctor Visit for Psoriatic Arthritis
Was this helpful?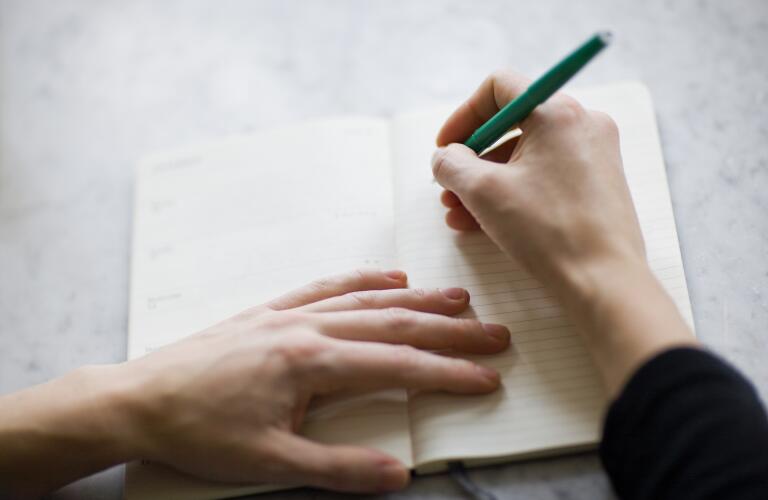 Psoriatic arthritis, which affects as many as 30% of all people with psoriasis, is a progressive disease. That means you need to receive ongoing care and treatment to slow down the damage that can occur to your joints. So, if you have psoriatic arthritis, you know how it important it is to see your rheumatologist regularly. But you don't have to necessarily see your doctor in person. Many rheumatologists are now offering telehealth appointments, and this might be a great opportunity for you to get the care you need. Make the most of your virtual visit by preparing in advance.
Your rheumatologist can assess your symptoms, make sure you're taking the best medications to hold your overactive immune system at bay and prevent joint damage, and discuss your ongoing treatment–but only if you actually talk to your rheumatologist. Fortunately, the advance of telecommunications technology allows people the option to connect with their doctor virtually, which can be a great option when you're not up to an in-person visit. Telehealth appointments may be conducted over phone call or even text message, but are usually via video chat in real time.
The first thing you can do to prepare for your virtual visit is to make sure you have your technology in order. Call your rheumatologist's office and ask what kind of telecommunications platform they use for virtual visits. You may need to register with a portal or website online, or you may have to download an app.
Then ensure you have all the technology basics to allow you to participate in a two-way video chat with your doctor. That includes:
Computer, laptop, tablet, or smartphone
High-speed internet connection
Web camera with microphone
It's also a good idea to test out your technology before your appointment, just to make sure you understand how to use it. If you encounter any problems connecting, you'll have time to get them sorted out.
If you were preparing to visit your rheumatologist in their office, what information would you gather up in advance of your appointment? Use that as your guide as you prepare for your online rheumatologist visit. This could include any information your doctor might ask about, such as:
Your insurance card or insurance policy information
The names and dosages of any medications you're taking
Your diary of symptoms or flare-ups, or any notes you keep when tracking your condition
Unlike a regular doctor's office visit, your doctor might also want some photos of specific areas of your body affected by psoriatic arthritis. For example, your doctor might request a high-resolution photo of your hands, so they can get a better look at your joints or fingernails. They might also want to include the photo in your patient file. If your doctor asks for photos, take them in advance so you can submit them before or during the visit.
Have you ever just blanked out when asked a direct question? You fumble around for a moment, trying to remember what you wanted to say, but… nothing. It happens. But you don't want that to happen when your doctor asks if you have any questions during your psoriatic arthritis telehealth visit. Be prepared! Prior to your appointment, start writing down all the questions you have for your rheumatologist. Don't forget to include any concerns you want to discuss, too. You can use this list to guide your conversation and help your appointment go more smoothly, and you can use it to make sure you don't forget to ask about something important.
This may be more challenging for some people than others. If you live alone, you might not have to make any special arrangements for your telehealth appointment. You don't have to worry about anyone interrupting you while you're describing your psoriatic arthritis symptoms to your rheumatologist.
But if you share living space with other people, you may have to scout out a quiet spot in your home where you can log on and connect with your doctor. If you can shut the door and adjust the lighting, so much the better.
Some people enthusiastically embrace telehealth when it becomes available, preferring the convenience of connecting with their doctor remotely. But others may take a while to warm up to the idea. If you fall into the latter category, take heart. A growing body of evidence shows telehealth can be a very effective way of delivering–and receiving–care for chronic diseases like psoriasis and psoriatic arthritis. You might like it more than you expect, especially since it can save you the pain and inconvenience of traveling to your doctor's office. Either way, discuss it with your doctor so you can plan the best way to receive care for your psoriatic arthritis in the future.
Was this helpful?