How to Get the Most Out of a Virtual Doctor Visit for Psoriatic Arthritis
Was this helpful?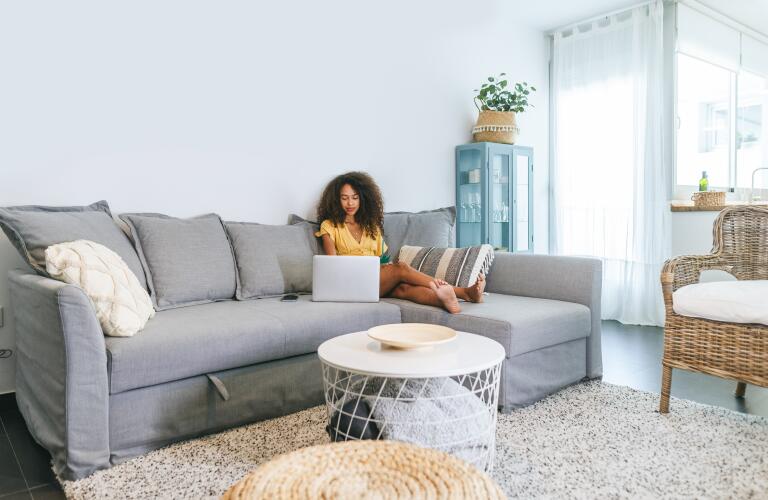 A virtual doctor visit using telehealth allows you to connect with your doctor over phone call or video chat, and it has a lot of advantages. You can log in and consult with your doctor about your psoriatic arthritis from the comfort and privacy of your own home, and you don't have to fight traffic or pay for parking. But it's important to remember: a telehealth visit with your doctor is still a real appointment. And regardless of whether or not this is your first telehealth appointment, you'll want to make the experience a positive one. Fortunately, with some prep, you'll be in good shape to get a real benefit from your telehealth visit.
Get Comfortable with the technology.
Telehealth may be new for you. If you've never used this technology before, there may be a bit of a learning curve. Start by finding out what kind of telehealth program your doctor's offices uses and what you need to do. Your doctor's website likely provides information about the process they use for virtual doctor visits, but you can also call and request the information. Depending on your doctor's chosen method, you may have to download an app or register online to use the technology. Some offices will also email or text you a link with the registration information.
Don't wait until the day of your appointment to start the process, though. Give yourself time to straighten out any problems you might encounter. For example, you might need to update the operating system on your tablet or make other adjustments to allow you to use the videoconferencing technology.
You know how your doctor's office always asks you to arrive 10 to 15 minutes before your appointment in the office? The same basic principle applies to virtual doctor visits. Find a quiet spot in your home, shut the door, and log on a few minutes before the appointment is scheduled to start. If you're nervous about accidentally missing the time for your appointment, set an alarm on your phone or computer that will alert you a few minutes beforehand.
Prior to a traditional in-person visit with your rheumatologist, what do you typically do? That's exactly what you want to do to prepare for a virtual visit with your doctor.
Gather up or make a list of any medications you're taking, so you'll have all the dosage amounts right in front of you
Write down any specific questions or concerns you want to discuss with your doctor
Consider whether you've noticed any changes to your condition or any side effects from your medication that might be worth mentioning
Additionally, your doctor might request some specific information in advance of your visit. If so, be sure to have that information ready to go before you log in.
Minimize potential distractions.
When the time for the visit rolls around, give your doctor your undivided attention. It's all too easy to get distracted by things happening in your home—or outside your window—but try to block them out and focus. If possible, turn off the ringer on your phone and notify anyone else in your home that you need some uninterrupted time to talk to your doctor.
Ask about follow-up care.
This might be your first foray into telehealth, but it probably won't be your last. Ask your doctor what the next steps are. Some questions you might want to ask include:
Do I need to schedule my next visit over telehealth? If so, how do I do that?
When will I need to schedule an in-person visit to the office again?
Can my doctor arrange for refills for my prescription medications?
What should I do if I experience any problems with the medication I'm taking?
Before you log off, make sure you have the answers to your questions and you know what the next steps will be.
Was this helpful?