How Telehealth Can Help People With Psoriatic Arthritis
Was this helpful?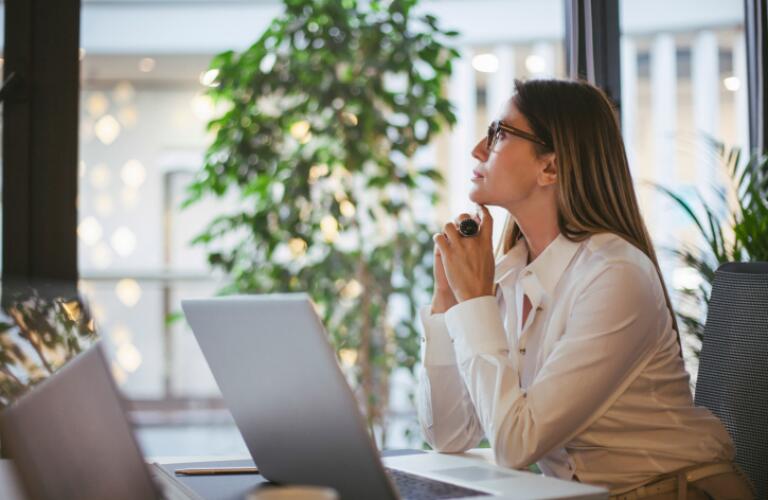 As many as 30%of people who have psoriasis go on to develop the inflammatory arthritis known as psoriatic arthritis. Whether you were recently diagnosed with psoriatic arthritis or you've been coping with it for many years, it's imperative that you stay on top of your condition because psoriatic arthritis is a progressive disease. If left untreated, or not treated effectively, the inflammation will continue to damage your joints, causing even more pain and swelling. Fortunately, even if you can't make it to your doctor's office, telehealth gives you more options for staying in touch with your rheumatologist and keeping your psoriatic arthritis under control.
You won't have to miss those important check-ins with your doctor.
As a progressive disease, psoriatic arthritis requires careful monitoring and ongoing treatment. That typically means regular in-person visits to your doctor. In fact, depending on the severity of your psoriasis and your psoriatic arthritis, you may see both your dermatologist and your rheumatologist quite often.
A telehealth visit allows patients to benefit from their doctor's care via phone call, text message, or most commonly, video chat, and your telehealth appointment will feel pretty similar to visiting your doctor in person. You can discuss your current treatment and how effectively it's keeping your symptoms in check, and go over any changes in symptoms you may have noticed. In fact, it's important to let your doctor know if you are experiencing any new symptoms, or if additional joints are feeling stiff, sore, and swollen, as new symptoms might warrant a change in treatment.
Plus, your doctor can continue to monitor you for any other health conditions that people with psoriatic arthritis are predisposed to developing. Psoriatic arthritis is linked with several other chronic diseases, including heart disease, diabetes, osteoporosis, and fatty liver disease. Treating your psoriatic arthritis can lower your risk of developing some of these comorbidities, which is another reason why it's so important to find the right treatment by working with your doctor.
During a telehealth appointment, your doctor can also check in with you about your mental health. Depression and anxiety are also common comorbidities of psoriatic arthritis, but they can be treated and managed, too.
Telehealth can help people with limited mobility.
Put your car keys back in your pocket. Telehealth lets you stay home without missing out on the chance to consult your rheumatologist. Unless they deem it necessary to come into the office for bloodwork or tests, you can consult with your doctor through your computer, tablet, or smartphone without having to leave the comfort of your own home.
That's key for many people with psoriatic arthritis because they experience pain and swelling in their joints that's severe enough to limit their mobility. They find it hard, even painful, to move around. Plus, fatigue, a very common symptom that affects people with psoriatic arthritis, compounds the situation. Staying home and taking advantage of a telehealth visit can allow you to stay home and rest.
It can also save money for people who have to travel more than a few miles across town to visit their rheumatologist. Some patients in rural areas may have to travel to another city or region to see a specialist. Depending on where they live, they might even have to pay for a hotel room or other overnight lodging. Telehealth can effectively close that gap and eliminate that cost.
You can reduce your risk of exposure to contagious diseases.
Sometimes it's not a bad thing to be a little germaphobic, especially if you're taking certain medications to treat your psoriatic arthritis.
People with psoriatic arthritis take a whole range of medications to address their joint pain and swelling and to slow the progression of the disease. Some take biologic drugs, which work by targeting a specific part of your immune system. However, if you're taking an immunosuppressive medication like a biologic, your doctor will caution you about your potential risk of exposure to viruses and other infectious agents. These medications are great for addressing your psoriatic arthritis, but they can make you more vulnerable to infections.
A telehealth rheumatology appointment doesn't require you to leave home and potentially encounter those germs in the waiting room, the elevator, or the public restroom.
There are limits to telehealth for psoriatic arthritis.
There are, however, some limitations to telehealth. Some medical centers participate in telehealth programs that use teleconferencing technology to connect you to a doctor in another location but require you to visit the actual center, where a nurse or other healthcare professional acts as a facilitator. These programs are mostly used to provide access to care issues in areas where rheumatologists are in short supply.
Also, if you're just connecting with your rheumatologist via an app or teleconferencing software from your own home, you won't be interacting with anyone who can run tests or perform physical exams in person. Your doctor can't draw blood, run certain tests, or examine your joints in quite the same way, either. But there are definitely advantages to using telehealth for routine visits. TYou can save the in-person appointments for the times when they're absolutely necessary
Was this helpful?