SOCIAL VOICES

How a Mobility Aid Can Help With Psoriatic Arthritis

Was this helpful?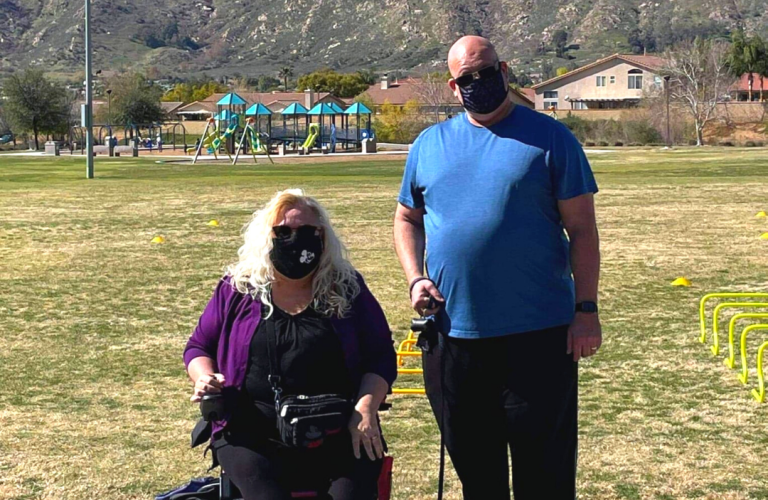 Mobility aids are devices such as walkers, canes, and wheelchairs that can assist with walking, balance, and other parts of life with chronic pain. They come in many forms, as do the reasons for needing to use one. I experience the most debilitating of my psoriatic arthritis (PsA) pain in my feet and sacrum, so early on, I knew a mobility aid of some type would be in my future. But that wasn't the only reason why I ended up owning a fleet of mobility aids. There is so much more to PsA than joint pain.
Unfortunately, there are still people who only associate these devices with the elderly, paralyzed, or those recovering from a short-term injury. Inability to walk is just one reason for needing one and age is irrelevant when living with a painful chronic condition. I was diagnosed with psoriatic arthritis in my early 30s and was in my late 30s when I purchased my first mobility aid. I wasn't old and I could still walk, but it significantly improved my quality of life–and still does.
Mobility aids help create balance where there is none, and they can also reduce fatigue and pain. Rollators (rolling walkers) and crutches keep me on my feet when my equilibrium is thrown off. Wheelchairs allow me to conserve energy and go out when my body lacks strength. All of my aids limit the amount of pain I experience. Without them, I'm more likely to fall, break and bruise bones, and then spend weeks and months waiting to recover.
Family vacations were disastrous before I began using mobility devices. My body couldn't keep up with daily activity and would break down at the most inconvenient times. My rollator, wheelchair, and new power wheelchair allow me to keep up with my family, see new places, and make wonderful memories.
5 Tips For People With Psoriatic Arthritis From People With Psoriatic Arthritis
I purchased my first mobility aid in my late 30's, but it would have been a lot sooner if not for the stability that pushing my daughter's stroller provided for four years. Strollers for children and pets make a fantastic and inconspicuous aid to help with balance.
For balance issues, items like canes, crutches, walking sticks, and rollators are a great help. My crutches have arm cuffs and when I'm not using them to give an inflamed knee a break, I rely on them as walking sticks because they allow me to walk with proper posture. For pain and fatigue, I recommend trying a rollator, combination rollator/transport chair, wheelchair, or power wheelchair.
There is no one-size-fits-all mobility aid solution. This is why I have a fleet and not just one. My need for a mobility aid changes with the areas that psoriatic arthritis is attacking at the moment. With that said, do not feel like you need to purchase one of everything right away. Start with something that currently meets your needs and go from there. And don't let personal finances become an obstacle to mobility independence. Contact local PsA support groups and the nearest chapter of nonprofit groups like the Arthritis Society and Arthritis Foundation to identify potential resources. Your doctor may also be able to point you in the right direction.
You are not alone if you are struggling with the need to use a mobility device. I was embarrassed by my need for one for many years. There were many times when the stigma of using one persuaded me to stay home. Tired of punishing myself for limitations created by an illness I did not ask for, I learned to embrace the power, independence, and safety that mobility aids add to my life.
Was this helpful?