7 Things Not to Say to Someone With Psoriatic Arthritis
Was this helpful?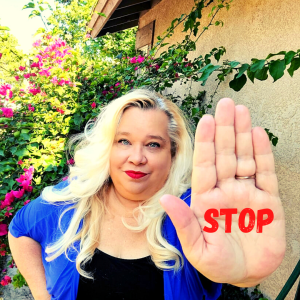 When I received my psoriatic arthritis (PsA) diagnosis, I expected my friends and family to have questions about it. What I didn't expect were the judgmental and condescending remarks that never seem to end. Although they mean well, hearing these comments over and over can make me feel alone in my struggle.
Here are seven comments that, while not meant to be hurtful, often get under my skin. If someone you love has psoriatic arthritis, please stay away from these remarks.
I understand friends and family want to make me feel better by pointing out my diagnosis or situation could be worse. But what they don't realize is that by saying things like, "At least you don't have cancer," they are downplaying what I'm experiencing. Am I glad that PsA isn't fatal? Of course I am. But I also recognize that there are many comorbidities–conditions known to occur in people with PsA–that can lead to death.
Telling someone they should be happy they don't have it worse sends the wrong message. It insinuates that they haven't lost anything. And if they did, it is not worth mourning.
5 Tips For People With Psoriatic Arthritis From People With Psoriatic Arthritis
When friends and family tell me to call them when I'm feeling better, they become less of a priority to contact when I am having a good day. These words say that this person cannot be bothered unless I'm functioning at my highest level.
Unless there is a miracle cure in my lifetime, I will have psoriatic arthritis until my dying day. Will I have good days? Sure, but I will never be "better."
Want to see me shut down or walk away? Then ask me if I've tried this or that to heal myself!
I answered this question and defended my treatment plan for the first half of my life with psoriatic arthritis. Eventually, I realized the people asking didn't care what I had to say. Instead, they only wanted me to buy whatever product they were selling.
There are only two types of people that can say this to me and expect a response: people who share that they have the same illness and are contemplating whether to try a particular treatment, and my doctor.
Telling someone not to think about their pain and illness is dangerous. Psoriatic arthritis patients have to think about it all of the time, and make big life changes as a result. In the past, when I've tried not to think about it or I haven't taken my PsA seriously enough, I've suffered severe injuries and flares.
I love and hate social media. People see what they want to see and make assumptions based on one photograph.
If I share a photo of myself sans wheelchair, I'll get comments about how nice it is to see me without it. If I post a picture with my hair and makeup done, people assume I must be feeling well. A photo showing me out of the house must mean that I'm no longer in pain.
Looks are deceiving. I am chronically ill 100% of the time. Some days I look better than others. Sometimes I want a photo that doesn't include my wheelchair. That doesn't mean I no longer have psoriatic arthritis or my day-to-day life is any less of a struggle.
I am constantly hearing that if I just get out of the house and live a more active life, I'll feel better. Believe me, if it were that easy, I'd be running around all day. When people suggest this, they insinuate that staying home is the problem, not my illness.
People with psoriatic arthritis need to listen to and follow the needs of our bodies. Sometimes that means staying home more often than our friends and family prefer. But their desire to get us out more shouldn't be a reason to push ourselves when our bodies are desperate for rest.
Even though this is often said in a sarcastic tone, when I hear it, what it really sounds like is someone telling me my PsA is inevitable–that my pain is due to the natural aging process. This one goes hand-in-hand with saying someone is too young to have arthritis. Age has nothing to do with my diagnosis. Psoriatic arthritis does not discriminate.
My diagnosis occurred in my early thirties. People said I was too young to be in so much pain, need a mobility aid, or have arthritis. Twenty years later, my pain and need for a wheelchair are minimized in others' eyes because they see me as just another older person.
Either way, saying someone is too young or insinuating that PsA is a part of getting older takes away from the severity of this autoimmune disease.
I don't want my friends and family to feel like they have to watch every word that comes out of their mouths. We all say the wrong things now and then. However, I do want them to know when something they say hurts, and the reason for it. My hope is that the more we talk about these things, the less people will say them to us, and the more supported we will feel. And of course, there are things you can say to help your loved one feel supported. One of the most caring things someone can ask is, "How are you coping?" It expresses a concern about me, not a judgment regarding my health or physical status. It helps me feel seen and allows me to open up about my experiences on my terms, in my own words.
Was this helpful?