6 Tips for Living Well With Psoriatic Arthritis
Was this helpful?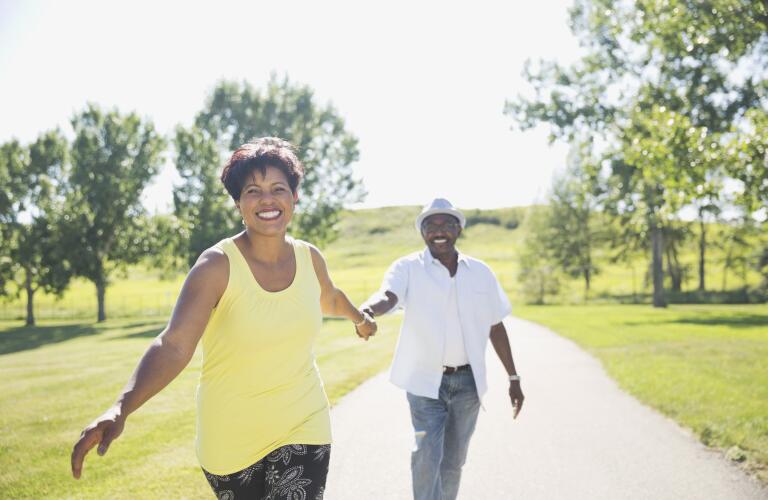 No one expects to develop psoriatic arthritis. And while it may seem overwhelming as you learn how to manage the disease, you are not powerless. Taking even small steps to change up your routine can not only help you feel better today, but also improve your quality of life in the long run. Research shows that certain activities can strengthen joints, improve and maintain range of motion, and prevent joint damage.

Get active.

If you have joint pain and stiffness, it can be tough to find the motivation to get up and moving. However, exercising regularly is one of the best things you can do for your arthritis.

Start slowly and focus on activities you enjoy. Walking, swimming, taking a yoga class, and using a stationary bicycle are good options because they're gentle on the joints. You can also work with a physical therapist, who will guide you through strengthening and stretching exercises to improve your arthritis symptoms. Just remember to talk with your doctor before beginning any exercise program.


Focus on your feet.

Many people with psoriatic arthritis deal with painful heels and swollen toes. Taking care of your feet is key to helping you feel better throughout the day and making movement more comfortable. Try using heel cups or inserts to pad painful heels, and choose a shoe with a wide toe box to accommodate swelling. If you have many painful foot issues, talk with a podiatrist.


Remember heat, cold, and rest.

The use of heat, cold, and rest is an easy (and inexpensive) way to help manage arthritis symptoms. If you have stiff or achy joints, taking a warm bath or using heating pads can relax them. Heat may also be effective before exercise to help loosen the muscles and joints and prepare the body for movement. If you have an inflamed and swollen joint, take the time to rest and ice it. Using cold packs on the joint can reduce pain and swelling.


Consider supplements.

Eating a balanced, healthy diet boosts your energy, helps you maintain a healthy weight, and helps you feel better in general. But sometimes, it can be difficult to get all the nutrients we need from food. Osteoporosis, the gradual loss of bone, is common among people with arthritis. This is especially true for those who have inflammation of the spine. To prevent bone problems such as fractures, getting enough calcium and vitamin D is essential. Ask your doctor whether you should take these or other supplements.


Kick the habit.

If you smoke, there are many health reasons to quit—and your psoriatic arthritis may be one of them. Smoking is linked to higher rates of psoriasis and related flare-ups. There are many resources to help you quit smoking. Ask your doctor for ideas and get serious about kicking the habit today.


Be your own advocate.

To be sure, medication is still the most effective treatment for psoriatic arthritis. But because every person's condition is unique, it takes active patient involvement to get the most out of drug therapy. Be your own best advocate. Work closely with your doctor to help find the right medication and dosage for you.

Was this helpful?