SOCIAL VOICES

3 Tips for Getting a Good Night's Sleep With Psoriatic Arthritis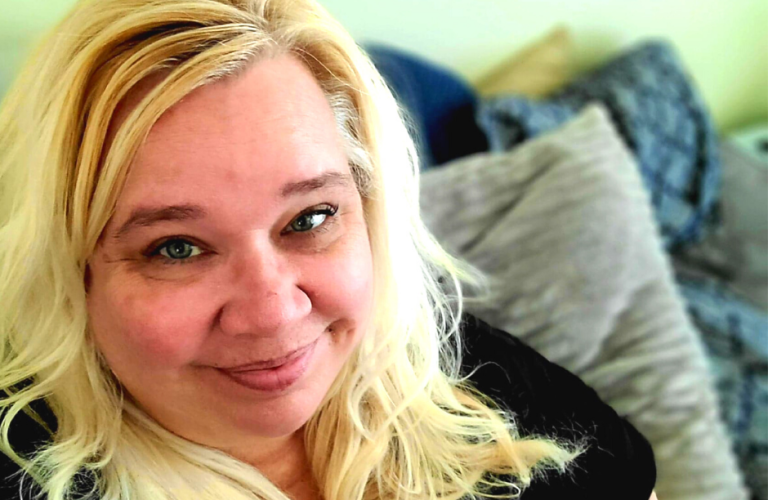 I've lived with psoriatic arthritis (PsA) for almost 20 years, and I know all too well how it can interfere with one's ability to get a good night's sleep. It wouldn't be so bad if it was one or two bad nights here and there. But the reality is, the pain and discomfort of PsA can cause many sleepless nights. This can make getting through the day very difficult, especially because PsA is often accompanied by chronic fatigue–and that makes things even harder.
If not addressed, this lack of sleep can lead to even more serious health problems. Cardiovascular issues and neurological problems are two major ways our health may be affected. With all the possible conditions that can arise in association with psoriatic disease, it is in our best interest to prevent them as much as we can.
Getting a good night's sleep has been a personal goal of mine for a long time, and although it took some trial and error, I've learned a lot and I've found strategies that work for me.
5 Tips For People With Psoriatic Arthritis From People With Psoriatic Arthritis
I spent years trying to get my body to follow a regular sleep schedule and each time, I failed miserably–until I created a schedule my body could actually work with.
To create a successful sleep schedule:
Set a sleep goal
Set an alarm for the same time every morning
Have realistic expectations
Experts suggest aiming for no more than 8 hours of sleep each night. While that might work for the average person, it did not work for me. I needed to account for how long it would take me to fall asleep. Some nights take longer than others. By adjusting my schedule to allow for 9 or 10 hours of sleep, I reach my desired goal of 7 to 8 hours more often.
My alarm is set for the same time every day and I try not to stray from my schedule on weekends. Now that I've committed to this routine, my body has become accustomed to waking up at that hour. Of course, whether I stay awake depends on if I am struggling with a PsA flare or experiencing an increased level of fatigue. It has been 7 months since I began putting this into practice and I wake up with my alarm 80% of the time–and I'm enjoying the benefits of feeling more rested.
The biggest thing I've learned? I had to create a realistic sleep schedule. Plus, attitude plays a major role. Creating a schedule that I wanted to follow versus one I felt I should follow made a huge difference. I also allow my body time to nap when necessary. Naps are not a part of my daily life, but they are a necessary part of managing my psoriatic arthritis. When I fight PsA fatigue and resist naps, my body becomes confused and will later cause problems when bedtime arrives. By napping on demand, my body is more cooperative at night.
A bedtime routine is extremely important. It's crucial to wind down and tell your body it's time to doze off for the night. Without a routine, my sleep schedule would be pointless. And how you implement your routine is even more important–you can't rush it. If you wait until a few minutes before bedtime to begin preparing for sleep, this will create more stress, which will interfere with your ability to fall asleep. The best practice is to do it in stages.
My routine consists of the following:
Address pain
Clear my mind of stress and anger
End the day on a positive note
Dress for bed
Before bed, I make sure to use strategies to address pain that could keep me awake. Depending on my current pain levels, I may start with a cannabis edible as early as 4 hours before bedtime. During lower periods of pain, I can wait until an hour before I plan to be in bed and reduce my pain by dry vaping cannabis. The key is to time it so pain relief begins taking effect before I get into bed. I also find that applying a CBD balm or magnesium-rich lotion to areas of pain right before going to bed helps with finding a comfortable sleep position. Addressing pain also includes creating a comfortable sleep space. A room filled with soothing colors and scents can help. I use pillows designed to keep my hips aligned and support my neck.
As the evening comes to a close, I begin clearing my mind of stress and anger. I process issues that can be dealt with at the moment and jot down a plan to figure out the rest at a later time. Eliminating as much stress as possible makes it easier to cope with the physical aspects of psoriatic arthritis.
I end my evening journal entries with something positive. Whether my day felt like a total loss or not, there is always something to be grateful for or happy about.
Within 30 minutes of bedtime, I change into fresh pajamas. Even when a severe flare has forced me to spend the day in bed, there is something about putting on a different pair of pajamas that sends a signal to my brain that it's time for sleep.
Following a sleep schedule and bedtime routine may feel overwhelming in the beginning. It did for me, but now I do it without even realizing it. With some patience and persistence, you will find a schedule and routine that works for you.
Was this helpful?