SOCIAL VOICES

What Am I Doing Wrong? 3 Reasons Why Your Psoriasis Treatment Isn't Working

Was this helpful?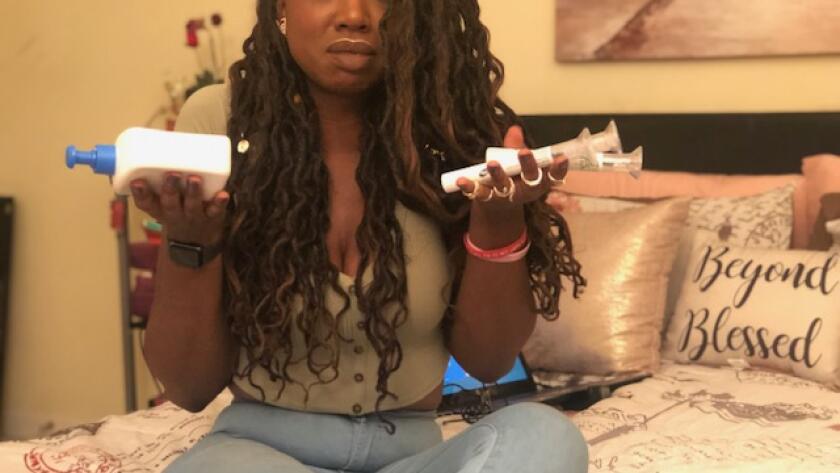 Have you grown frustrated with your treatment options for psoriasis? Do the treatments your doctor prescribes seem like they aren't working? I dealt with ineffective treatments for almost two decades before finding something that worked for me. Often, I remained on treatments for too long or agreed to medications that I couldn't adhere to. Here are three reasons why you may be having trouble finding a treatment that works.
1. Your treatment is inconsistent.
Personally, I'm not a fan of using topical medications (which are applied directly to the skin) or pills as a treatment for my psoriasis, because they require too strict a schedule. Most topicals or oral medications must be applied or taken 1 to 2 times a day, every single day, for months at a time before you see a change in your condition. The medicine could be effective for psoriasis; however, if you neglect to be as consistent as the prescription requires, then you risk the chance of the drug not working. If consistency is a challenge for you, talk to your doctor about a regimen with therapies you can take less frequently, such as biologic medications, which are drugs derived from living organisms, or phototherapy, also known as light or UV therapy.
2. You're treating the wrong target.
There are several proteins responsible for causing psoriasis. These proteins cause the immune system to believe it's under attack and needs to take measures to protect the body. Biologic medications for psoriasis are injectable drugs designed to target and suppress those proteins. The goal of these injections is to bring the body to a normal, healthy state which eliminates the symptoms of psoriasis, including the flaky, dry, inflamed, itchy skin. Each biologic on the market targets a specific protein. If you are on a biologic that focuses on an area of your immune system that isn't actually causing your psoriasis, then you won't see results. Unfortunately, there is currently no test that can identify which proteins are causing psoriasis in specific individuals; the only option is to use a biologic for at least six months. If the biologic works, then you have found the target, but if it doesn't work, you should try a different drug that works on a different protein.
3. Your body doesn't respond anymore.
Some people can find a treatment for psoriasis that never stops working. But others may use a treatment for months or years only to have its effectiveness mysteriously fade away. Unfortunately, the body can build up an immunity to treatments, making them less effective over time. This challenge is quite common among those treating psoriasis. If you see new spots of psoriasis while you are on a treatment, it's time to speak with your doctor about other options.
Find the right treatment.
Frustration with treatment can make finding the right medicine a difficult task. There are many times I wanted to quit looking for something that worked; I figured I would just have to suffer from the severity of my disease for the rest of my life. However, once I figured out what I was doing wrong, I was better able to advocate for myself and my disease. Now, since I know topicals don't work for my lifestyle, I let doctors know I need other options. If I don't see significant results from a treatment within six months, I move on to a different one. Learning where I was going wrong in my treatment journey has helped me to make treatment choices with better results.
Was this helpful?