SOCIAL VOICES

Volunteering in the Psoriasis Community to Boost Physical and Mental Health

Was this helpful?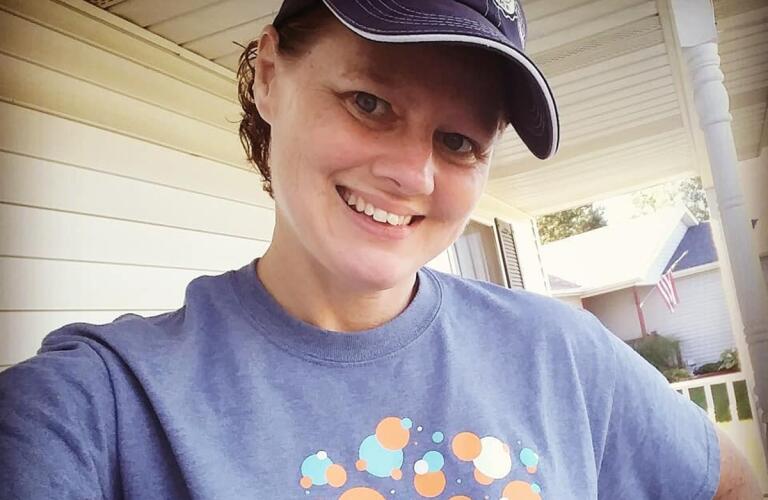 Since my son's diagnosis with psoriasis nearly 20 years ago–and my own a few years later–I have been committed to making a difference in the lives of those with the disease. I remember feeling scared, helpless, and uncertain in the early days after diagnosis. Our family needed help from those who were going through it. Sure, advice from doctors and health professionals is very important, but connecting with other patient volunteers who know what it's like to live with psoriasis is indispensable.
Volunteering in the psoriasis community is a great way to pay it forward. Whether you're mentoring, starting a support group, participating in a fundraising event, or advocating for better care and treatments, there are so many ways to make a positive impact on the lives of others.
Plus, the benefits of volunteering aren't one-sided. It's also a great way to boost your own physical and mental health. Research shows volunteering can decrease the risk of depression, which is all too common in psoriasis patients. Volunteering can also help you stay active and reduce stress, two important factors to maintaining good health and managing psoriasis.
5 Tips For People With Psoriasis From People With Psoriasis
Remember when you (or a loved one) were first diagnosed with psoriasis? Maybe you felt isolated, fearful, or overwhelmed. I remember those days. I am thankful for the families and patients I met who helped provide insights and comfort to ease my worries. I have always felt the need to pay it forward and show other newly-diagnosed patients that same compassion and empathy. No one should have to navigate this disease alone.
Volunteer opportunities to help others feel less alone and more empowered to take control of their disease:
Be an active member on the National Psoriasis Foundation (NPF) Talk Psoriasis message board.
Start your own in-person support group for others in your local community.
If you want a deeper connection with a patient or family, become a mentor with NPF's One To One With training and scheduled check-ins, you can help ensure no one has to go it alone.
Exercise is important for staying healthy, especially when you have psoriasis and are at an increased risk for heart disease and type 2 diabetes. Finding a volunteer activity that involves physical activity is one way to stay active and raise psoriasis awareness in your community.
Volunteer opportunities to get moving for your physical health:
Start a walking group with psoriasis patients in your area. Once a month, you can meet to get some physical exercise, fresh air, and develop relationships with some great people. It's an effective way to motivate each other to get and stay healthy.
Participate or hold your own fundraising event to benefit the psoriasis community. Walking or cycling events can raise awareness and funds for non-profits that aim to improve the lives of those with psoriasis.
By volunteering, you can challenge yourself to learn new skills and gain professional experience. You can learn a new computer program, participate in government activities, or maybe test out a possible career path.
I used to be terrified to speak in public. As if psoriasis wasn't enough, I'd break out all over my neck in red, blotchy skin whenever I'd get nervous. By volunteering and giving speeches about living with psoriasis, I've become more comfortable with public speaking and a more confident person.
Volunteer opportunities to network and learn new skills:
Reach out to non-profits like the American Autoimmune Related Diseases Association and NPF to find out what volunteer programs they have to get you out in the community and expand your skill set.
Get involved with government. Write a letter, send an email, or visit your representatives and tell them what it's like to live with psoriasis and how they can support bills to help you and the 8 million other Americans with this disease. Having a conversation with them is a great way to learn what's going on in your community and state.
It's important to remember not every volunteer opportunity has to take hours and last for months. Sometimes, small actions bring big results. Don't overcommit to the volunteer tasks at hand. Be honest with yourself and the organization you are helping, so you don't let anyone down. You can always step up your time commitment as you get more comfortable and confident.
Whether you go big or small, volunteering can bring huge results for you and the psoriasis community. So, give back and make a positive impact.
Was this helpful?