Treat Psoriasis, Lower Heart Risk: Here's How
Was this helpful?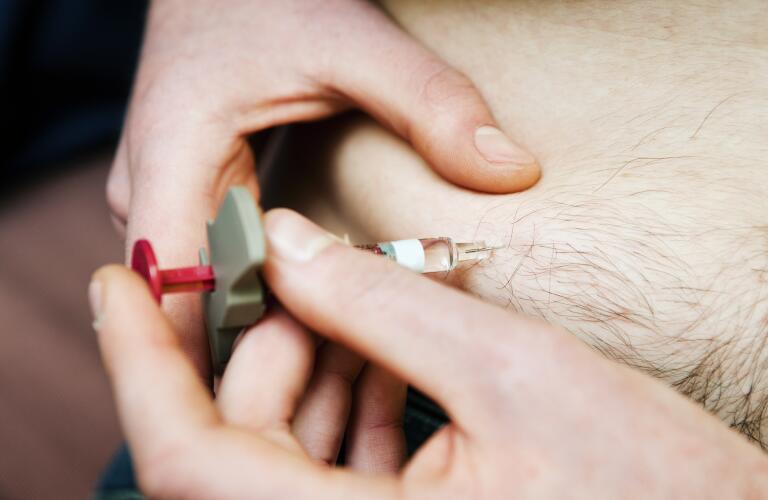 In psoriasis, a faulty immune system response makes your body produce too many skin cells. Those extra cells pile up and form scaly plaques on your skin. Heart disease stems from the buildup of a different kind of plaque in blood vessels, which reduces blood flow to your heart. The blockage in blood flow can ultimately lead to a heart attack or heart failure. What do these two conditions have in common? Quite a lot, it turns out.
Inflammation is a hallmark of both psoriasis and heart disease. Having psoriasis, especially if it's moderate or severe, can double your chances of getting heart disease. People with psoriasis are also more likely to have heart disease risk factors like high blood pressure, diabetes, obesity, and a smoking habit.
If you've been diagnosed with psoriasis, along with managing your skin, there are a few things you can and should be doing to protect your heart.
Psoriasis treatment is important, and not just to get clearer skin. Research finds people with moderate to severe psoriasis who are treated have fewer heart attacks and strokes, and are less likely to die from heart disease than those who don't get treated.
A few psoriasis medications serve double duty. By bringing down inflammation, they both clear your skin and protect your heart. These include some biologic drugs that prevent inflammation, such as etanercept (Enbrel), ixekizumab (Taltz), and ustekinumab (Stelara), as well as methotrexate, a medication that suppresses the immune system.
The decision to go on one of these medications depends on more than your heart risks, though. You and your doctor should also consider your overall health, whether the drug improves your psoriasis, and what side effects it causes.
Other psoriasis medications, such as corticosteroids and nonsteroidal anti-inflammatory drugs (NSAIDs), could increase your heart risks. If you're already prone to heart disease, your doctor might recommend you avoid or limit your use of these drugs.
Share heart risks like these with your primary care doctor and your dermatologist:
Close family members (such as a parent or sibling) who've had heart disease, a heart attack, or a stroke
High blood pressure
Overweight or obesity
Unhealthy cholesterol levels (high LDL cholesterol and/or low HDL cholesterol)
If you do have any of these risk factors, your doctor might suggest additional screening for heart disease, or medication to lower your odds of developing heart problems.
A few of the same generally healthy practices protect your heart and reduce psoriasis flares. Check that you're:
Eating a healthy, well-balanced diet
Exercising on most days of the week
Managing stress
Keeping your weight in the range your doctor recommends
Trying to quit smoking, if you smoke
Limiting or avoiding alcohol
Treating psoriasis with medication is just one way to lower your heart risks and prevent a heart attack or stroke. Taking good care of your health on a daily basis is another. Focus on combatting inflammation with diet, exercise, and other healthy living strategies.
Was this helpful?