The Importance of Clinical Trials for Psoriasis Treatment
Was this helpful?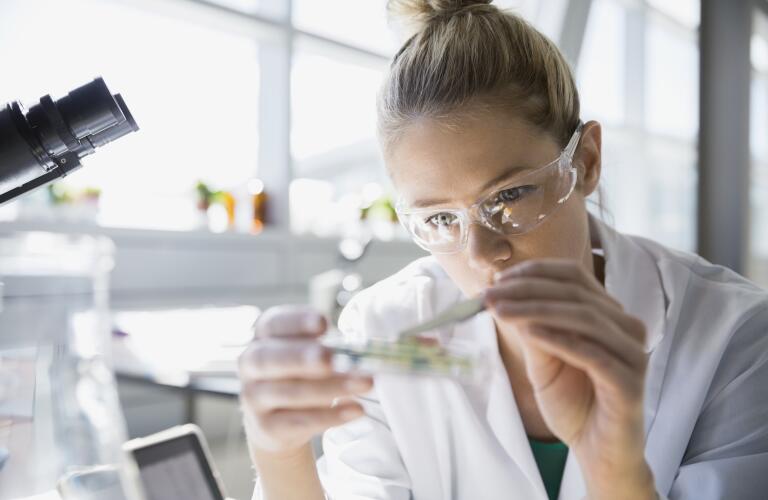 There's currently no cure for the red, scaly skin plaques caused by psoriasis, and finding the right treatment can be challenging. Fortunately, research remains underway to develop new and better options.
But before any new psoriasis treatment can be sold or prescribed, it must be studied (often for years) in clinical trials to prove it's both safe and effective. If available psoriasis medications aren't working well for you, a clinical trial may be a good option. Let's take a look at the clinical trial process and why this is an exciting time for psoriasis research.
Clinical trials for psoriasis treatments are designed to protect patients.
When a new medication is developed, it's studied in phases, or stages, each designed to provide specific information to the researchers. Early phase clinical trials will examine how the body is affected by the treatment, if there are side effects, and what dosage works best. Subsequent phases will study how effective the new medication is in treating psoriasis compared to a placebo (an inactive treatment) or to compare the new medication to a current psoriasis treatment.
If the new treatment does well in clinical trials, it may be submitted to the U.S. Food and Drug Administration (FDA) for approval. Once approval is obtained, the medication can go on the market, but new clinical trials will continue to study the long-terms effects of the treatment.
5 Tips For People With Psoriasis From People With Psoriasis
The entire process can be slow, but it's designed to be rigorous, ensuring all new treatments are thoroughly and scientifically studied before they become available on the market.
Clinical trials help us learn about the link between psoriasis and the immune system.
Much progress has been made in treating psoriasis over the last 15 years. We now know the inflammation associated with psoriasis is related to your body's immune system response. A newer type of medication known as biologics target certain proteins in your body that work with the immune system. This changes the way your immune system reacts and can decrease the symptoms of psoriasis.
Several biologics have been approved to treat moderate to severe psoriasis. Examples include:
Etanercept (Enbrel)

Adalimumab (Humira)

Golimumab (Simponi)

Secukinumab (Cosentyx)
These medications are often highly effective in cases of psoriasis that don't respond to traditional treatments. Because of this success, other pathways in the immune system are being studied, and new biologics are being developed. More biologics will likely be approved for psoriasis treatment after clinical trials take place.

Clinical trials provide us with a larger arsenal of medications to treat psoriasis.
Most people with psoriasis will need to adjust or change their treatments during the course of their disease. There are a number of potential reasons you may need to do this:
A medication loses its effectiveness over time.

You can't tolerate the side effects.

You don't like the way it's administered (for example, you'd prefer an oral medication versus an injection).

A medication is too expensive or not covered by your insurance.
Clinical trials have greatly expanded the number of options for treating psoriasis. With more choices available, it's more likely your doctor can find a medication that works best for you.

Talk to your doctor if you'd like to participate in a clinical trial.
Participating in a clinical trial is an individual decision. Perhaps you like the idea of "giving back" and helping advance medicine. Perhaps you're struggling with your current treatment and are interested in trying a new medication that's not yet on the market. Whatever your reason, if you'd like to learn more about how to get involved, ask your doctor. Your dermatologist can provide you with more information about the process and how to find potential trials.
Was this helpful?