Scalp Psoriasis in Black People: How to Treat Symptoms and Protect Your Hair
Because of their hair care needs, Black people may face unique challenges when treating scalp psoriasis. However, there are tools and treatments available to improve symptoms while also keeping your hair healthy.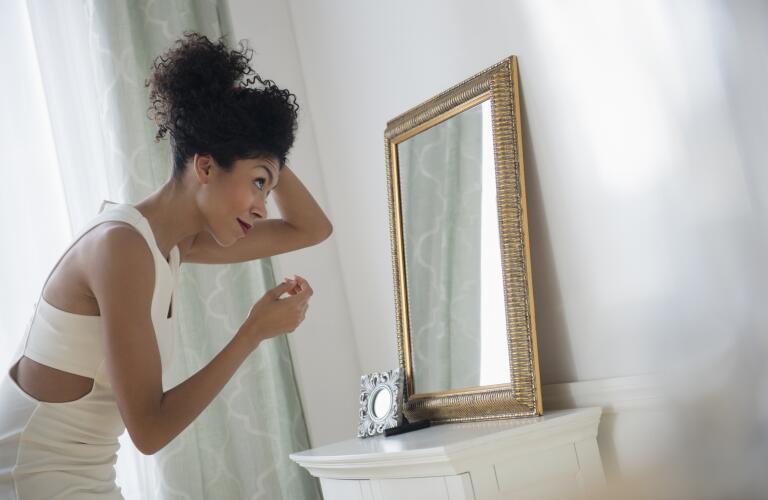 Psoriasis is a skin condition that affects 3% of people Trusted Source JAMA Peer reviewed journal Go to source aged 20 years and older. It is characterized by raised, itchy areas of the skin called plaques. At least 50% of people with psoriasis will experience plaques on their scalp. Due to differences in hair care, Black people may have more difficulty treating scalp psoriasis than people with other hair types. Even though there is no cure for this chronic condition, there are treatments that can help manage the symptoms without damaging your hair.
Scalp psoriasis has the same cause as psoriasis on other parts of your body. Our bodies typically produce new skin cells every 4 weeks or so. Psoriasis speeds this process up significantly. People who have psoriasis produce new skin cells in as little as 3 days because their immune systems are overactive. This causes swelling and flaky skin that can be itchy and painful.
Fair skinned people tend to have red, flaky skin plaques, but Black people may experience purple or brown plaques. As a result, doctors may misdiagnose this condition in Black people, especially if their flare-ups are hidden by hair on their scalp.
Often, to treat scalp psoriasis, doctors prescribe daily use of a prescription shampoo. However this may not be ideal for Black people. Your hair may have a tighter curl pattern, and you may wash your hair less frequently than people with straighter hair to keep it moisturized, as curly hair produces fewer oils and is more prone to dryness and breakage. That's why it is important to choose a dermatologist who has experience treating scalp psoriasis on Black hair.
Treating scalp psoriasis may cause anxiety about hair loss, especially for Black women. You can rest assured that you don't have to cut or damage your hair to treat scalp psoriasis. There are many treatment options available, including injections, lotions, ointments, foams, and more. Be upfront about your concerns and discuss the pros and cons of each treatment option with your doctor. You may prefer injections if you don't want to leave a lotion on your scalp for a few days before washing. Alternatively, the lighter weight of a foam may be more appealing than an ointment. There are even oral medications you can take if you dislike needles and don't wish to apply medicine to your scalp. You can also try a medicated shampoo once or twice per week — instead of daily — if you find that it doesn't dry out your hair.
Should your hair happen to fall out, it will grow back because this sort of hair loss does not cause scarring. Keep in mind that it's probably not the result of your scalp psoriasis treatment, especially if your doctor tailored your treatment to your hair care routine.
If you want to use topical treatments for your scalp psoriasis and you're not afraid to cut your hair, wigs may be a good alternative for you. Additionally, cutting your hair will allow you to engage in light therapy treatments. This can be in the form of regular exposure to sunlight Trusted Source PubMed Central Highly respected database from the National Institutes of Health Go to source or light therapy sessions Trusted Source PubMed Central Highly respected database from the National Institutes of Health Go to source in a doctor's office. Both of these options are safe and effective, but extended light therapy in an office may increase your risk of cancer, so make sure to follow your doctor's recommendations.
You can reduce scalp psoriasis symptoms not only by treating it with medication, but also by being mindful of how you style your hair. The American Academy of Dermatology Association recommends brushing and combing your hair gently, limiting the use of rollers and curling irons, avoiding tight hairstyles, and staying away from hair dye, perms, or relaxers, especially during a psoriasis flare-up.
If you suspect that you have psoriasis on your scalp or elsewhere, ask your primary care doctor for a referral to a dermatologist. Choose one you trust, who has experience treating this condition in Black people, and be honest about your needs when it comes to treatment. If your doctor prescribes a specific treatment plan but you don't follow it because it doesn't work for your lifestyle, there is nothing to be ashamed of. Discuss your hair care needs with your doctor and pick a treatment plan that works for you and keeps your hair healthy.
Was this helpful?