SOCIAL VOICES

Psoriasis Treatments Are Unique, Just Like You

Was this helpful?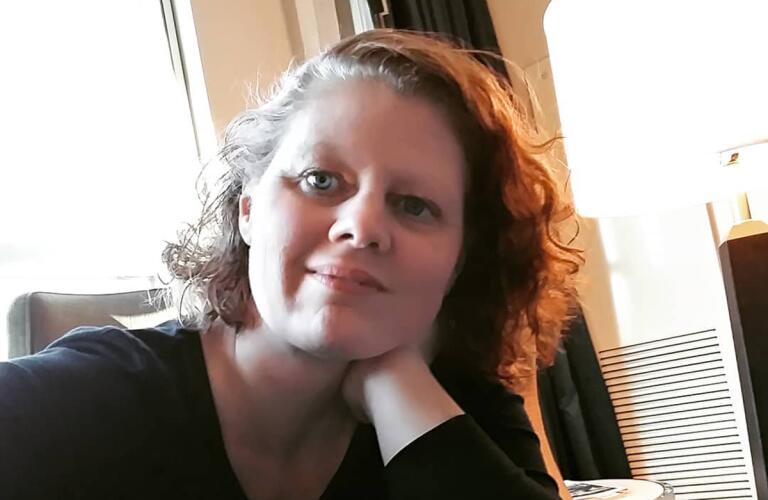 Wouldn't it be wonderful if psoriasis treatment was a "one-size-fits-all" approach? You'd go to the dermatologist, get your diagnosis, and then leave with a prescription for medication that works perfectly for everyone to manage the disease. Unfortunately, finding the right treatment is quite the opposite.
My son was diagnosed with psoriasis and psoriatic arthritis 16 years ago, and I received the same diagnoses just a few years later. When he first tried a biologic medication at age six, only two biologics were available, and his doctor had to prescribe them off-label. Over the past 16 years, he's tried six biologics. It has been difficult and frustrating to find the right one, but the good news is both he and I have been on the same medication for five years, and it is still managing our psoriasis well. With strength and patience, you will very likely find the psoriasis treatment that works best for you–even though it can take a while to get there.
5 Tips For People With Psoriasis From People With Psoriasis
Often, people with psoriasis need to try many treatments before landing on one that works just right. Since each psoriasis patient is different, it might take a few (or many!) treatments and lifestyle changes to find your perfect one. And, unfortunately, sometimes a therapy that works now may not work in the future. Have patience. Don't give up. Today, there are more treatments available than ever before. You'll find what's right for you.
From light therapy to creams to biologics—or a combination of these—there are many treatments available on the market. Doctors need to take into consideration your type of psoriasis, how much of your skin is covered, your health history, and your lifestyle when prescribing medication. And sometimes, insurance will throw a wrench into the process and deny coverage of certain treatments. This makes it even more difficult to find the right one. Some of the challenges you might face:
It's easy to get excited when you hear another patient is doing very well on a certain medication, only to have that excitement turn to disappointment when your own doctor will not prescribe it for you based on your health history and cardiovascular problems.
Light therapy could be great for you, but because you are so fair-skinned, you have to rule it out before even trying.
Your current treatment has been a miracle for you the last two years, but it stops working during your latest flare.
Pretty soon, you start to realize that the hefty list of treatments at your doctor's fingertips are now dwindling down to a few key options.
Understanding that you are unique and that your treatment strategy may be one-of-a-kind is a difficult concept to endure when you are in a flare and in pain, but accepting this is a good first step to managing treatment expectations. And if your list of medications to try is getting smaller and smaller, trust that new medications are on their way to getting approved. Don't give up. Keep working with your doctor to find the right treatment for you.
In the end, there is no one-size-fits-all approach to managing psoriasis. Many factors go into deciding which psoriasis treatment may be best for you. It takes determination to try and sometimes fail until you find the right one. Have patience, be strong, and stay the course. I really believe brighter days are coming.
Was this helpful?