Psoriasis Increases Risk for Digestive Disorders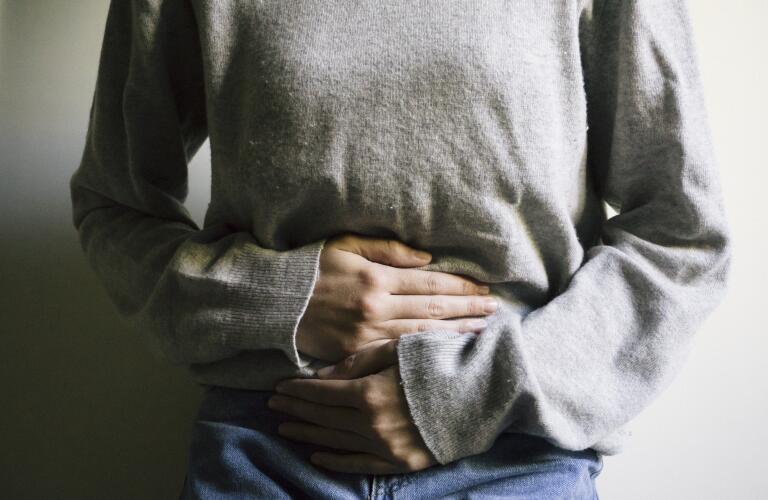 What does psoriasis have to do with digestive disorders like inflammatory bowel disease (IBD)? At first thought, you may not expect the two to be linked, but research is showing there appears to be an underlying connection. So, if you are dealing with itchy, scaly psoriasis patches on your skin, you may want to pay extra attention to any stomach problems.
Psoriasis is considered an autoimmune disease. This means your immune system attacks your healthy skin cells by mistake, triggering your body to make new skin cells at a rapid rate. This often manifests itself as dry, red plaques of skin covered with silver scales, but can also appear in other ways, such as small tear-shaped spots or even changes in your nails.
Inflammatory bowel disease is an umbrella term for two autoimmune diseases that affect your gut. With IBD, your immune system is incorrectly triggered, causing inflammation in your digestive tract. The two conditions that fall under the IBD umbrella are ulcerative colitis, which affects your large intestine and rectum, and Crohn's disease, which can affect any part of your digestive tract. Symptoms include:
diarrhea
stomach pain or cramping
bloody stool
weight loss
Recent studies have demonstrated that having psoriasis places you at about twice the risk of developing IBD as compared to someone without psoriasis. Researchers have noted similar cells and proteins are involved in your body's inflammatory response with both psoriasis and IBD. It's also thought your genes, changes in the bacteria of your gut, and environmental triggers may also make you more likely to develop these conditions.
Studies are mixed, but some have suggested that celiac disease, another autoimmune disease affecting the gut, occurs more frequently in people with psoriasis. While not categorized under the IBD umbrella, celiac disease is caused by a severe sensitivity to gluten, resulting in intestinal inflammation. Celiac disease can interfere with digestion, leading to bloating and diarrhea. But it can also cause other symptoms, such as fatigue, anemia, and joint pain.
Celiac disease and psoriasis may be linked by the same genetic mutations that cause your immune system to act against your normal cells. Research shows vitamin D deficiency may be related to both conditions as well.
Additionally, it appears many people with psoriasis have antibodies for celiac disease circulating in their systems. These antibodies are produced by your immune system to "fight" invaders–and with autoimmune diseases, your own bodily tissues are incorrectly perceived to be the invaders. Higher numbers of celiac disease antibodies seem to correlate to more severe psoriasis.
Learning about the associations between psoriasis and other autoimmune diseases helps your doctor recognize and diagnose potential stomach issues, so you can get started on the right treatment. For example, some newer biologic medications, such as infliximab (Remicade) and adalimumab (Humira), can treat both psoriasis and IBD. But for a small percentage of people, certain biologics can cause an increase in your psoriasis or IBD symptoms, so be sure to let your doctor know if you experience any changes.
If you have psoriasis and signs of celiac disease, a gluten-free diet may help improve your digestion and your skin as well. Talk to your doctor about any changes in your nutrition and ask about suggestions for living a gluten-free lifestyle.
Was this helpful?